Singles: Should You Ditch "The List"?
LiesYoungWomenBelieve.org

Guest Blogger

Updated

Sep 06, 2018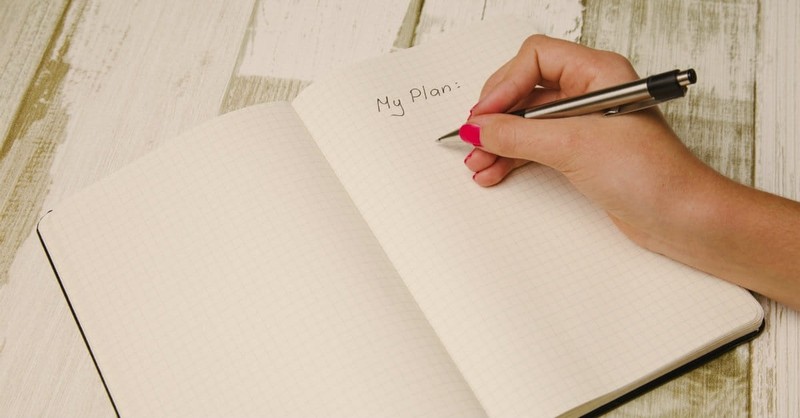 The Future Husband Checklist.
Perhaps you've heard of it. Some may call it by a different name, but many of us have one either mentally or physically written out.
From a young age, we hear:
"Have standards!"
"Don't settle for less!"
"Write down exactly what you want and pray that God gives it to you!"
It sounds like a good idea (and a romantic one). So is it?
Here are two reasons to ditch the Future Husband Checklist.
1. You're not letting God lead.
God created us and knows what is best for our lives.
For you formed my inward parts; you knitted me together in my mother's womb (Ps. 139:13).
Jeremiah 29:11 says, "For I know the plans I have for you, declares the LORD, plans for welfare and not for evil, to give you a future and a hope."
Letting God, not a checklist, lead your life is the best way to operate your dating life. He knows what you need without the list. Trust Him rather than telling Him what you think is best for your future.
2. You limit your focus.
Even if the checklist is rigorous and expansive, it limits your focus, causing you to only look for the characteristics on the list. Someone might meet every criterion on your list, but deep down you may feel it's not right. Because of your belief in "the list," you may stay in a relationship with him anyway because he checked all the boxes.
Having a list can cause you to ignore negative behaviors. You become so focused on looking for the characteristics that meet the list that you become blinded to behaviors that are red flags.
Keeping your eyes and hearts open to God's plan for our lives is vital.
Also, God may surprise you with the kind of guy He has in mind for you. He might not tick any of the boxes you have in mind and still be a good and perfect gift (James 1:17).
Keeping your eyes and hearts open to God's plan for our lives is vital. Don't limit your focus so far that you miss something (or someone) God has in store for you.
A New Kind of List
I learned this lesson the hard way. I got so focused on "the list" that I blinded myself to a guy's negative behaviors. After our relationship ended, I tore up my list and started over.
Having standards on a list is not bad. However, the list overall needs to contain broad characteristics and behaviors on which you will not compromise based on God's Word. For example, number one on every list should be "Christian." As you make your new list, start here.
From there, it's personal preference. Are you okay with alcohol? Smoking? Rough family situation? A non-virgin? Video games? Keep it short and simple. Ten items or less is a good goal. Remember, we're going for broad. Instead of making a long list of personal preferences and qualities you've imagined your dream guy having, search in God's Word. What do you find about being a godly guy? Put it on the list. (To get you started, check out this post from our archives: "I Found Your Perfect Man in Tennessee").
Pray about your list, and let God be the final say. Ask for His help, and He will lead you!
Do you currently have a list that needs to be redone?
If you kept it simple and used God's Word as your guide, what would be on your new list? Let us know in a comment below.
This article originally appeared on ReviveOurHearts.com and LiesYoungWomenBelieve.com. Used with permission.
Image courtesy: Pexels.com
Publication date: July 11, 2017