Singled Out for Him: Relinquishing Expectations of Security
Nancy Leigh DeMoss

Author

2005

5 Aug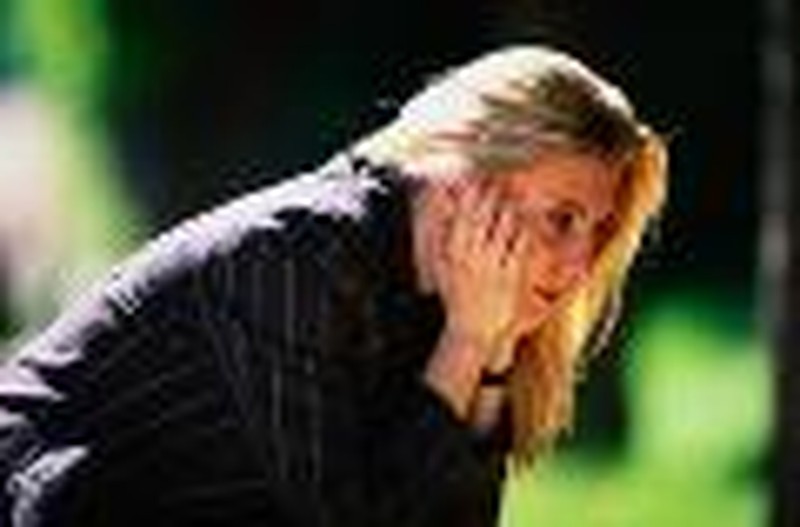 All of us long for security and a certain level of creature comforts. Sometimes God is pleased to provide far more than we actually need. But sometimes He allows us to "do without"-to experience unfulfilled longings-so that we might come to recognize our need for Him. 
In the Old Testament record of Israel's wilderness wanderings, we find a verse that gives us a powerful insight into the ways of God: "He humbled you, causing you to hunger and then feeding you with manna ... to teach you that man does not live on bread alone but on every word that comes from the mouth of the Lord" (Deut. 8:3 NIV). 
There are times when God actually causes His children to face hunger and other needs to teach us that our most basic needs are not physical, but spiritual, and that He Himself is the provision for the deepest needs of our hearts.
Someone has said, "You will never realize that Christ is all you need until He's all you have. And when He's all you have, you will come to understand that He really is all you need!"
Few people in our world are content to live with unfulfilled longings. Everywhere we turn, we are bombarded with advertising that urges us to demand that all of our longings be met-here and now! 
The truth is, every human being has deep inner longings that will never be fulfilled this side of heaven. I have never met a man or woman, married or single, who did not have unfulfilled longings. And there is nothing wrong with having those longings. Loneliness, emptiness and need are an inescapable part of life on this fallen planet. Indeed, Paul tells us, the whole creation groans and cries out in travail, waiting for the ultimate, physical redemption of the children of God (Rom. 8:19-23).
Part of the purpose of those longings is to cause our hearts to become more detached from this earth and more attached to our true home in heaven. In addition, those longings help us learn that true security cannot be found in people, things, or places. In fact, to look to anything or anyone other than Christ for fulfillment is to be insecure, because everything other than Him is subject to change or can be taken away. 
The sin is not in having the longings but in demanding that our longings be met here and now.  Not until we are united with the Lord Jesus in heaven will all our longings be fulfilled and all the empty spaces of our hearts be filled.
During my 20s and early 30s, I spent twelve years in full-time, itinerant ministry. I was "on the road" year-round, twelve months a year!  While I loved what I was doing and was grateful for the privilege of ministering the Word of God, I frequently experienced emotional desires for a more settled, "normal" lifestyle. 
There were times when the thought of getting on one more airplane, checking into one more hotel, eating in one more restaurant, or greeting one more group of new people seemed unbearable. I often longed for a "nest," a place to call my own. I can remember occasions, alone in a motel room at night, when tears of self-pity would flow down my cheeks. 
But time after time, that "Friend who sticks closer than a brother" would come and meet me there in that room. He would remind me of His love and assure me of His presence. He would remind me that He Himself is my ultimate "dwelling place" (Ps. 90:1), and that the longings I was feeling could not be filled by any physical place or person but only by God Himself.
Frequently the Holy Spirit would bring to mind the words of the Lord Jesus: "Foxes have holes and birds of the air have nests, but the Son of Man has nowhere to lay His head." (Matt. 8:20). I was reminded that I was not alone in this calling and that He understood the peculiar demands of this "gypsy" lifestyle, because He had been there Himself! 
Then, through my tears, I would lift my heart up to the Lord and say, "Oh, Lord Jesus, the servant is not greater than his master. Thank You for calling me to follow You. Thank You that You know what it is like not to have a place to call Your own. I just want to be Your servant and to be like You. Thank You for the grace to fulfill the calling You have given to me. And thank You for the privilege of giving up some of the desires of my heart so that I can truly come to experience that You are enough!"   
Through those experiences, I was enabled to enter into a sweetness and depth of fellowship with the Lord Jesus that might not have been possible apart from having experienced those unfulfilled longings. In fact, years later, when I began to travel less and the Lord graciously blessed me with a home, I was almost hesitant to make the change, because I didn't want to lose that precious sense of identifying with Him!
As a single woman, I never want to become so settled and "secure" in a home, a job, a social group, or a geographic location that I am not willing to move or change the instant God wants to give me a different assignment.  We must count it a privilege to relinquish all temporal security in order to follow Jesus and be eternally secure in Him.
Yes, there are still times when my emotions take over and I have to deal with intense desires for human companionship, for deeper roots, or for a place to belong. But, as Elisabeth Elliot reminds us, those unfulfilled longings can become "material for sacrifice" - they give us something to offer up to the One who gave up everything for us. 
Excerpted from Singled Out for Him by Nancy Leigh DeMoss. Copyright 1998 by Nancy Leigh DeMoss. Used by permission of Life Action Ministries.
Since 1980 Nancy Leigh DeMoss has served as the Director of 

Publications and Women's Ministries and as the editor of Spirit of Revival magazine, for Life Action Ministries, a revival ministry, based in Niles, Michigan. She is the author of A Place of Quiet Rest: Finding Intimacy with God Through a Daily Devotional Life, Lies Women Believe: And the Truth that Sets Them Free and A 30-Day Walk With God in the Psalms (Moody Press). Nancy also hosts Revive Our Hearts, a daily radio program for women that airs each weekday on over 200 stations nationwide.