Can a Relationship Work if the Woman Makes More Money?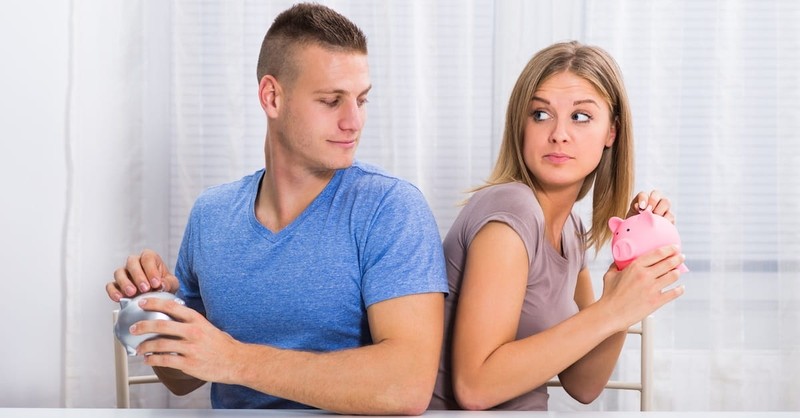 EDITOR'S NOTE: He Said-She Said is a biweekly advice column for singles featuring a question from a Crosswalk.com reader with responses from a male and female point of view.
QUESTION:
I am a young woman aged 22 and have been dating this amazing guy for 2 years now. I must say I began dating when I was rather young but it has turned out to be beautiful. We try as much as we can to have God at the center of our relationship and we are happy. There is one thing that makes me wonder though, and that is that I am more learned than my boyfriend, more intelligent academically, and I wonder if we will ever properly work out or if he will always be afraid to lose me because I will always be able to get a better job than him. Each time he goes the extra mile in doing anything for me; it doesn't come across as romantic or sweet but I feel like he is afraid of saying no to me or of letting me down lest I leave him. Please give me advice or maybe it's just me being paranoid.
HE SAID:
Men have always been thought of and required by society to be the major breadwinner of the family; however, times have changed and your situation is not unique.  There are many who are in a relationship where the woman makes more money than the man.
Your situation seems like it is not so much a financial, educational, or even intellectual matter as it is a self-esteem issue for your boyfriend.
Guys are groomed to tie status, title, possessions and wages to success.  A job or position becomes an identity or a purpose for us. 
When you meet someone for the first time, what is one of the first three questions you usually ask of the person?
"What do you do?" 
Or at your stage in life, the question may be, "What are you going to do?"
When we don't have a substantial answer, we tend to feel less than adequate because that's what we believe the world "expects" us to know.
What is so fantastic about this age we live in, academics don't necessarily translate into wage-earnings.  There are so many unique and creative ways to make a substantial living for those who think outside of the box.
A recent Gallup Poll found: only 30 percent admitted they honestly enjoy their job and their bosses.
Rather than strictly focusing on the financial aspect of a job, encourage your boyfriend to discover what he would enjoy doing as a profession and in life.   Inspire him to pursue what he is passionate about, which would in turn bring him confidence and self-worth.
When you come across someone who is using the gifts and passion God has given them, the financial needs seem to take care of themselves.
So why do we spend most of our life doing things we don't enjoy or doing something with people we don't enjoy being with?!
SHE SAID:
I too have an education that can intimidate some men as well as my knowledge and experience in ministry. But this cannot keep me from continuing to learn more and be more. There are men out there that value my experience and look upon it as a gift that God has given me.  While at the same time, they may have gifts in areas that I can value above mine. We all have different skills in life that have nothing necessarily to do with our education. Perhaps they are better at talking, sharing, praying or caring. Perhaps they are better at building things, cooking, saving and spending money, etc. So, an education isn't always a better thing. Now regarding your guy, if he is insecure in general, it will always be an issue. If he is insecure because you are doing something or saying something to remind him you are "smarter," then you may have the problem. It is important that you do talk about with him so that you both understand how you are feeling. Communication is critical for the success of all relationships. Remember, the enemy loves to divide, start fights, discourage, etc. Always ask yourself if what you are about to say or do—is it lifting that person towards God or taking them away? 
John 10:10, The thief comes only to steal and kill and destroy; I have come that they may have life, and have it to the full.
HE is … Cliff Young, a Crosswalk.com contributing writer and a veteran single of many decades. He has traveled the world in search of fresh experiences, serving opportunities, and the perfect woman (for him) and has found that his investments in God, career and youth ministry have paid off in priceless dividends.
SHE is ... Kris Swiatocho, the President and Director of TheSinglesNetwork.org Ministries and FromHisHands.com Ministries. Kris has served in ministry in various capacities for the last 25 years. An accomplished trainer and mentor, Kris has a heart to reach and grow leaders so they will in turn reach and grow others. She is also the author of four books.
DISCLAIMER: We are not trained psychologists or licensed professionals. We're just average folk who understand what it's like to live the solo life in the twenty-first century. We believe that the Bible is our go-to guide for answers to all of life's questions, and it's where we'll go for guidance when responding to your questions. Also, it's important to note that we write our answers separately.
Click here to visit the He Said-She Said archives.
Image courtesy: ©Thinkstock/LittleBee80
Publication date: October 5, 2017