How to Decipher Mixed Signals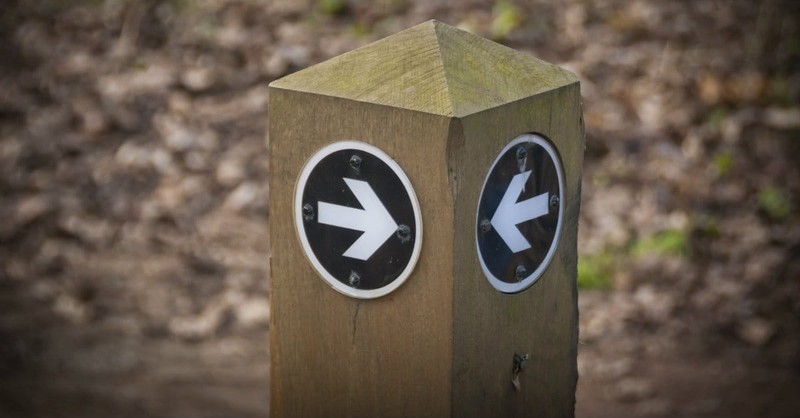 EDITOR'S NOTE: He Said-She Said is a biweekly advice column for singles featuring a question from a Crosswalk.com reader with responses from a male and female point of view. If you've got a question about anything related to singleness or living the single life, please submit it to hesaid-shesaid@crosswalk.com (selected questions will be posted anonymously).
QUESTION: I met a man about a month ago. We exchanged words once or twice. Went to church a week ago because he invited me, by coincidence we ended up sitting together, and then had lunch after and enjoyed one another's company. He has called me a couple of times and texts me regularly. I think he likes me, but he won't ask me out.
I asked him where we stand, because I get mixed signals. He's a single father of 5, 4 which are under his custody, works 40 hours a week, and he's a youth pastor. He responded that he's not sure "at what point" he will decide to get a woman into mix of his crazy life. I understand being busy (I'm a PE teacher and middle school coach) but I'm afraid to be led on. Am I rushing? How can get past the mixed signals and see if he truly likes me?
HE SAID:
Many of us have been taught our priorities in life should be God first, family second, and job and/or ministry third. Within the "family" category, a spouse usually comes ahead of children. What I have learned from friends and those I have dated, after a divorce those priorities shift to children, before (finding a new) spouse.
As a single, never been married, I can't fully understand or appreciate the demands of a single parent. I just know they are enormous and probably in the balance all of the time.
Your new acquaintance has shown "interest," but "won't ask you out."
What you need to remind yourself is he is not just another working guy you meet and like, nor even a single parent who shares custody of a child or two, but he is a father of five, breadwinner to them all and a youth pastor. 
I watch my married friends with just a couple of children try to meet all of the demands of school, activities, church and maintaining a household and find myself in awe of them.
Having also worked a 40+ hour full-time job while serving in a youth program, I found it near impossible in my schedule to fully pursue a relationship properly. It's hard to imagine what kind of "free" time a youth pastor and single parent of five would have to do so.
The man of your "interest" has a number of priorities ahead of dating, and you should feel fortunate to have found an admirable guy who seems to have his priorities in line. As difficult as it may be for you, in this case, the best course of action is to not push the issue with him, but rather continue to build your friendship, support him in the journey he is going through, and wait on him and God to take the next step,
Right now he is a father first and needs to be the best parent he can be without other emotional pressures. He has also committed to serving the youth in your church and needs to lead them fully by example.
If you press him for a "determine the relationship" decision, you may lose him.
SHE SAID:
Wow, he seems like he IS looking for someone to date, and eventually marry, but in order to get to that point, he needs to get to know some women. One problem here is that you have not been each other's friends. You went from not knowing each other at all, to a date. You skipped the important part of dating….friendship. Friendship, where you can get to know a lot about a person, including their current work and family situation. Considering how much he has on his plate, he really doesn't have a ton of time to date. However, if he does want to marry again, he is going to have to make some time.
My best advice for you is to back away from anything that remotely looks like a date (for your benefit and his) and be friends first. This way there is less pressure, but plenty of benefits too. I know, I know, it's tough, as you both seem to be digging each other. Loneliness cannot be filled by a few dates and kiss here and there. You need to spend some time with him, including group activities. While large groups are great, smaller groups are where you will be able to find out more about him. This way you can see just where his heart his, how he is raising his kids, what responsibilities you would have being his future wife, how much the mother(s) of the children are active in his life, how he handles finances, how he follows the Lord, his spiritual maturity as a pastor, and more.
I know first-hand that being a youth pastor is enormously time-consuming, not counting his own kids. As a girlfriend, and potential wife, your entire could go from zero-to-sixty in a very short time. Are you up for this? Believe me, I am sure he is thinking about this. Who he brings into his kids' lives is critical. He doesn't want to bring someone in who he thinks will bail on him (and them). This is why, as a friend you can get to meet his family, get to know them, and vice versa. Then, after some time, you can both be in agreement to move forward.
Trust in the Lord with all your heart, and do not lean on your own understanding. In all your ways acknowledge him, and he will make straight your paths (Proverbs 3:5-6 ESV). 
HE is … Cliff Young, a Crosswalk.com contributing writer and a veteran single of many decades. He has traveled the world in search of fresh experiences, serving opportunities, and the perfect woman (for him) and has found that his investments in God, career and youth ministry have paid off in priceless dividends.
SHE is ... Kris Swiatocho, the President and Director of TheSinglesNetwork.org Ministries and FromHisHands.com Ministries. Kris has served in ministry in various capacities for the last 25 years. An accomplished trainer and mentor, Kris has a heart to reach and grow leaders so they will in turn reach and grow others. She is also the author of three books.
DISCLAIMER: We are not trained psychologists or licensed professionals. We're just average folk who understand what it's like to live the solo life in the twenty-first century. We believe that the Bible is our go-to guide for answers to all of life's questions, and it's where we'll go for guidance when responding to your questions. Also, it's important to note that we write our answers separately.
GOT A QUESTION? If you've got a question about anything related to singleness or living the single life, please submit it to hesaid-shesaid@crosswalk.com (selected questions will be posted anonymously). While we are unable to answer every inquiry, we do hope that this column will be an encouragement to you. Click here to visit the He Said-She Said archives.
Publication date: January 8, 2015