How Does One Date Like a Christian?
Kris Swiatocho, Cliff Young

2015

13 Aug

COMMENTS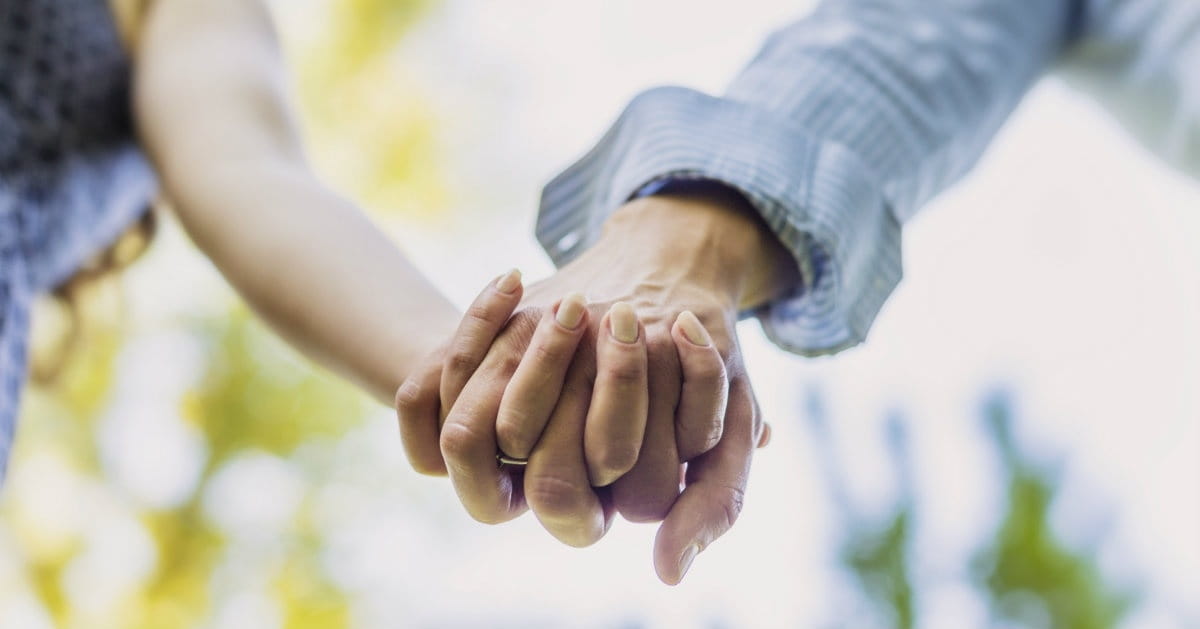 EDITOR'S NOTE: He Said-She Said is a biweekly advice column for singles featuring a question from a Crosswalk.com reader with responses from a male and female point of view. If you've got a question about anything related to singleness or living the single life, please submit it to hesaid-shesaid@crosswalk.com (selected questions will be posted anonymously).
QUESTION: What principles should a single guy follow if he wants to start dating a lady and hopefully make her his wife? In other words, how does one date like a Christian?
HE SAID:
The simplest answer I can give is "biblical principles," which means almost totally opposite to how society instructs us today.
There isn't even an attempt to "disguise" it anymore as we are constantly exposed to the glorification of infidelity through media images, television shows and "public opinion." Faithless, uncommitted relationships seem to have become the norm, even in some Christian circles.
If we seek for our marriage to be blessed by God, we need to build it upon Biblical principles and truths, and it begins with how we date.
Be honest, trustworthy and faithful in your words and actions.
The one who is faithful in a very little is also faithful in much, and the one who is dishonest in a very little is also dishonest in much.
Luke 16:10
This passage is usually referenced in regards to money, but it can also apply to relationships.
Dissenters may argue it's "only" dating and there's no "commitment" so a small deception isn't a big deal, but if you're willing to be a deceitful while dating, chances are you will when you're married.
Don't be checking out others while you're on a date, sharing intimate "details" given to you in private or misrepresenting yourself as someone you're not. Be faithful to the one you choose to be with.
Treat your date as you would like someone to treat your sister or future wife.
Would you want your future mate to be treated in a demeaning manner, victimized physically or emotionally, or taken advantage of?
Husbands love your wives just as Christ loved the church and gave himself for her.
Ephesians 5:25
If we want our date to become our wife someday, we need to put this into practice by living out the attributes of love which Christ gave us in
1 Corinthians 13:4-6
.
Love is patient, love is kind, it is not envious. Love does not brag, it is not puffed up. It is not rude, it is not self-serving, it is not easily angered or resentful. It is not glad about injustice, but rejoices in the truth.
Allow the Lord to Lead.
Oftentimes we are told to just trust Him when we don't have a "significant" other in our life, but it should be even more important in our dating process, to walk with the Lord rather than trying to going at it without Him. God calls us to be the spiritual leader in the relationship, but that doesn't give us the right to push our date to do more or go further or faster than she wants just to satisfy our "cravings."
Andy Stanley, in his book The New Rules for Love, Sex & Dating, asks guys, "Do you want to become the person the person you are looking for is looking for? Or are you content to get by with whatever you can with whoever will allow you to treat her that way?"
By following Biblical principles in your dating relationship, you may be seen as old-fashion, an anomaly or even a freak, but if we want to lead a dating life which is glorifying to God and will lead to a godly marriage, we need to start dating differently and it begins with honoring and respecting those we date.
SHE SAID:
As with all things, you must start with prayer. Prayer for not only the woman you seek to be your wife but prayer for your own walk. Ask God if there is anything within yourself that would hinder starting and maintaining a healthy relationship. While you can't be perfect, there are areas that can cause major problems in relationships. Areas such a too much debt, low self-esteem, unresolved past relationships, etc.
Next, I would seek out mature Christian friends, family and/or counselors that could also help you identify any problem areas. I would first work through those areas before attempting to start a relationship. Once you feel at peace, and God has given you direction to start, I would then write down what you are looking for in the opposite sex. Remember, what you desire of her may also be what she desires of you. If you want a godly woman who seeks after God, a woman who has saved herself sexually for marriage, a woman who is debt free, a woman who you is physically healthy, etc. then you must need to make sure you are the same. Be realistic in your list by praying through it. I am not saying that God can't bring you a woman with everything on your list. What I am saying is some things should not be deal breaker. Is she in debt due to poor spending habits (red flag) or from buying a home? Did she lose her virginity due to poor choices when she was young, but has since stayed sexually pure? Is she physically fit simply from walking each day or from being in they gym 3 hours a day?
Next, as you write down this list, again, praying through it, pray and ask God to show you who she might be. Be sure to attend young and single adults events as well as events that would include singles. Go on mission trips, serve at your church, help with the kid ministry, etc. In the meantime, build relationships with as many ladies are you can, getting to know them in all seasons. Observe their walk with God, their faithfulness, how they handle money and stressful situations, etc. Listen and ask open-ended questions to find out more about them. Seek out the desires of their heart. Do as many large group to small group to one-on-one opportunities together. And when, and only when God says to move forward, should you ask her out for a date.
Upon asking her out for a date, communicate your intentions. Be honest about your feelings, expressing you have some interest but would like to spend more time together. Practice boundaries, protecting both your hearts. Have others praying for you and holding you accountable.
Lastly, something I heard once, seek someone who loves God more than you. In order to know this about someone, you have to spend time with them. Build those friendships first, then let God show you the next step. Worse, case if she is not the one, you can still keep your friendship. A friendship that may last a lifetime.
Trust in the Lord and do good; dwell in the land and enjoy safe pasture. Take delight in the Lord, and he will give you the desires of your heart.
Psalm 37:3-4
HE is … Cliff Young, a Crosswalk.com contributing writer and a veteran single of many decades. He has traveled the world in search of fresh experiences, serving opportunities, and the perfect woman (for him) and has found that his investments in God, career and youth ministry have paid off in priceless dividends.
SHE is ... Kris Swiatocho, the President and Director of TheSinglesNetwork.org Ministries and FromHisHands.com Ministries. Kris has served in ministry in various capacities for the last 25 years. An accomplished trainer and mentor, Kris has a heart to reach and grow leaders so they will in turn reach and grow others. She is also the author of three books.
DISCLAIMER: We are not trained psychologists or licensed professionals. We're just average folk who understand what it's like to live the solo life in the twenty-first century. We believe that the Bible is our go-to guide for answers to all of life's questions, and it's where we'll go for guidance when responding to your questions. Also, it's important to note that we write our answers separately.
GOT A QUESTION? If you've got a question about anything related to singleness or living the single life, please submit it to hesaid-shesaid@crosswalk.com (selected questions will be posted anonymously). While we are unable to answer every inquiry, we do hope that this column will be an encouragement to you. Click here to visit the He Said-She Said archives.
Publication date: August 13, 2015