How Long Should You Wait Before You Date Someone Who is Divorced?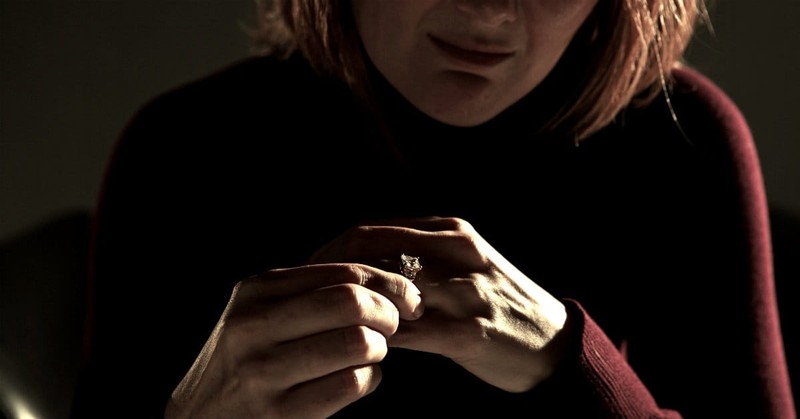 EDITOR'S NOTE: He Said-She Said is a biweekly advice column for singles featuring a question from a Crosswalk.com reader with responses from a male and female point of view. If you've got a question about anything related to singleness or living the single life, please submit it to hesaid-shesaid@crosswalk.com (selected questions will be posted anonymously).
QUESTION:
I am in love with a divorced lady, over 5 years now. She has a son, and I want to marry her and spend the rest of my life with her. Her marriage ended in court because of an unfaithful husband. The divorce has been finalized, and now it's up to me to take a step. I truly love this woman, what can I do?
HE SAID:
Never having been divorced I cannot speak to her side, however, many of my divorced friends adamantly voice the need for a year of "non-dating" (despite having the desire for companionship) in order to fully acknowledge, embrace and heal from the "loss" of their marriage.  Even though the divorce may have been a long time coming, the finality of it signifies a new season in her life, which needs to be processed without a romantic interest (or pressure) influencing her decisions, especially when it involves children.
Before going too far down that road, I would ensure she has had that time to grieve.
What I have found in dating single moms is there should be no reason to rush into and or pressure her into marriage right away. If your lady friend has joint or even full custody, she will need time in order to figure out her new routines, schedules and lifestyle, especially in how it relates to her son and ex-husband.
The more difficult the break-up, the more complicated it will be during this transition. Each parent will have to incorporate a "new normal" into their daily life and it will be a continual work in progress.
Another thing to be aware of is you won't be the clear-cut number two in her life (behind Jesus). Her son will often and should come ahead of you in most instances, and you'll have to resign yourself to accept that. He came before you and as long as she has custody of him, she will need some space and time in order to navigate the situation.
Things will undoubtedly change as her son grows older and becomes more independent.  As your relationship grows, you can slowly insert yourself into the life of her son, but allow her to monitor and regulate this.
Having said all of this, she is a lucky woman to have a guy who is in love with her (and her son) and desires to marry her. Just keep in mind to take it slower than a non-single mom relationship and allow God to guide your steps. He will show you how and when to proceed as long as you allow Him to.
SHE SAID:
Has she made any indication that she feels the same way you do? If she is not aware of your feelings for her, all of this could be too much for her. It may even scare her off. 
I would also be cautious to share your feelings too soon but instead, spend some intentional time alone. If you have done some group activities at church, purposely get her alone so you can have some one-on-one discussions. Ask her over to your home with maybe another 3 friends for dinner so she can get to know you better. She needs time to like you and to desire a relationship. Right now things are one-sided which will not work. You also need some time with her son, as their friend first.
And yes, this all means more time but it sounds like you are good at waiting. While you are waiting, here are a few questions: What is her relationship with her ex? What about her son…what is his relationship with his dad? How is this woman doing financially? What type of things would you be taking on if you were to marry her? Are you prepared to take on financial as well as emotional baggage? What are your friends saying about all of this? Where are you both spiritually? 
While I totally understand being in love with someone who doesn't love me "yet." I also know the pain and hurt when you do tell them and they don't share the same feelings. So be prepared for this and trust the Lord as you wait for his perfect direction and decision.
Hebrews 6:15 And so after waiting patiently, Abraham received what was promised.
HE is … Cliff Young, a Crosswalk.com contributing writer and a veteran single of many decades. He has traveled the world in search of fresh experiences, serving opportunities, and the perfect woman (for him) and has found that his investments in God, career and youth ministry have paid off in priceless dividends.
SHE is ... Kris Swiatocho, the President and Director of TheSinglesNetwork.org Ministries and FromHisHands.com Ministries. Kris has served in ministry in various capacities for the last 25 years. An accomplished trainer and mentor, Kris has a heart to reach and grow leaders so they will in turn reach and grow others. She is also the author of four books.
DISCLAIMER: We are not trained psychologists or licensed professionals. We're just average folk who understand what it's like to live the solo life in the twenty-first century. We believe that the Bible is our go-to guide for answers to all of life's questions, and it's where we'll go for guidance when responding to your questions. Also, it's important to note that we write our answers separately.
GOT A QUESTION? If you've got a question about anything related to singleness or living the single life, please submit it to hesaid-shesaid@crosswalk.com (selected questions will be posted anonymously). While we are unable to answer every inquiry, we do hope that this column will be an encouragement to you. Click here to visit the He Said-She Said archives.
Publication date: December 3, 2015