How Should I Spend My Money?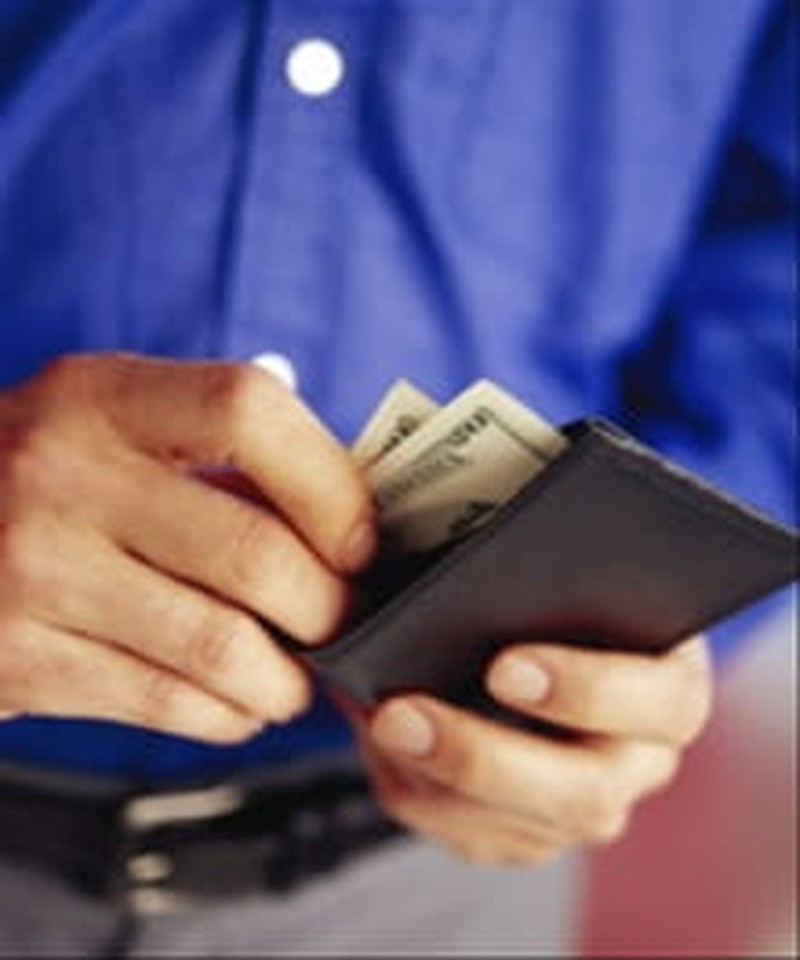 EDITOR'S NOTE: He Said-She Said is a biweekly advice column for singles featuring a question from a Crosswalk.com reader with responses from a male and female point of view. If you've got a question about anything related to singleness or living the single life, please submit it to He Said-She Said (selected questions will be posted anonymously).
QUESTION: I am happily single and have prayed and saved for a trip to Europe. I have been recently told that I should donate that money to the needy, that by taking my trip (not a fancy one at all) I will be disobedient by not focusing on God and his will. What do you think?
HE SAID: Maybe it comes from the ability to "vote" on reality shows, or "text" opinions on news programs or "post" comments on web and social networking sites, but our society has gone way overboard on chiming in on everyone else's business, and, unfortunately, it doesn't stop at the church doors.
Whether someone goes out to dinner every night, watches every movie released, buys hundreds of pairs of shoes or goes on elaborate vacations, it isn't our business unless they are spending our money or accountable to us. 
Everyone seems to know what's best for everyone else's life and has the right to share it—and not always in love.
I recently heard Bill Gates, founder of Microsoft, made the largest single charitable donation of $10 billion, yet I know there are those who criticize him for not giving more. I have worked with music artists who have done "well" while quietly giving of their time to charity and fundraising events, yet I hear "fans" criticizing them for what they "should" be doing. I hear mumblings (and sense the envy) of "Christians" when they see their brothers in a new car or house remarking the money should have gone to the church or the poor.
For someone to tell you how you should spend your money without knowing your life, your relationship with God, your personal sacrifices or your tithing is "disobedient" to the teachings of Luke.
Donot judge and you will not be judged. Do not condemn, and you will not be condemned (Luke 6:37).
If your trip includes a stop in Israel or a visit to a biblical site, would it still be considered not of God's will? If you invited this person along (at no cost), would they still say that money should go to the needy? 
Make it your ambition to live quietly, to mind your own business and to earn your living by your own efforts (1 Thessalonians 4:11).
Have a great time on your trip!
SHE SAID: I don't think it's a coincidence in my daily Bible reading today that Joshua 22 was included. In short, it's the story of what happens when we judge another's actions or surrounding circumstances and don't have the full picture or know the underlying motives (read chapters 22-24 for the full story).
That being said, as believers we are to keep one another accountable by speaking and upholding Truth—this I wholeheartedly believe and support (Ephesians 4:25, Colossians 3:16). For example, if you were planning a big trip to Vegas to blow it all at the blackjack table, then I can understand a friend or family member gently confronting you about this decision and your stewardship/mishandling of these funds (Proverbs 13:11, 1 Timothy 6:9-10, Hebrews 13:5).
But your illustration of a vacation could really symbolize a lot of things that are more "neutral" in our lives that the Bible doesn't speak specifically about. Your money decisions are first and foremost between you and the Lord (Proverbs 3:9-10). He knows where your heart is (1 Samuel 16:7, Matthew 6:21). If you are seeking his guidance and striving to obey his Word, then you are already tithing money to your church or other ministries or to specific individuals.
Do you have a peace about your current charitable decisions? Do you feel that the Father is pleased because you have been giving back to him what is already his? If so, then perhaps this trip to Europe is indeed God's will for you (Philippians 4:7). And because of your faithfulness and obedience in being a good steward, wise saver and a cheerful giver, perhaps he is blessing you with this travel opportunity.
Beyond that, who knows what he could have planned for you should you take this vacation. Is there someone on the plane who will hear the Gospel for the first time because of your conversation with them while being stuck in an airborne metal tube for many hours? Is there a significant life change God wants you to make that he will show you while you're away from the normal (and distracting) hustle and bustle of your everyday life?
I'm sure whoever told you that you will be disobedient by taking this trip has your best interests at heart. But do they truly know what is best for you in this gray matter? Do they know your motives? And do they know God's plans and purposes for you in all of this? Only you will know, as you follow his will that he will reveal to you (Proverbs 3:5-6).
P.S. Let's both pray he leads you to Europe!  

 

HE is … Cliff Young, a Crosswalk.com contributing writer and a veteran single of many decades. He has traveled the world in search of fresh experiences, serving opportunities, and the perfect woman (for him) and has found that his investments in God, career and youth ministry have paid off in priceless dividends.



SHE is … Laura MacCorkle, Senior Editor at Crosswalk.com. She loves God, her family and her friends. Singleness has taught her patience, deepened her walk with the Lord and afforded her countless (who's counting anyway?) opportunities to whip up an amazing three-course meal for one. 

DISCLAIMER: We are not trained psychologists or licensed professionals. We're just average folk who understand what it's like to live the solo life in the twenty-first century. We believe that the Bible is our go-to guide for answers to all of life's questions, and it's where we'll go for guidance when responding to your questions. Also, it's important to note that we write our answers separately (we think they sound eerily similar sometimes, too!). 
GOT A QUESTION? If you've got a question about anything related to singleness or living the single life, please submit it to He Said-She Said (selected questions will be posted anonymously). While we are unable to answer every inquiry, we do hope that this column will be an encouragement to you. Click here to visit the He Said-She Said archives.