How to Cope with Singleness in Your Thirties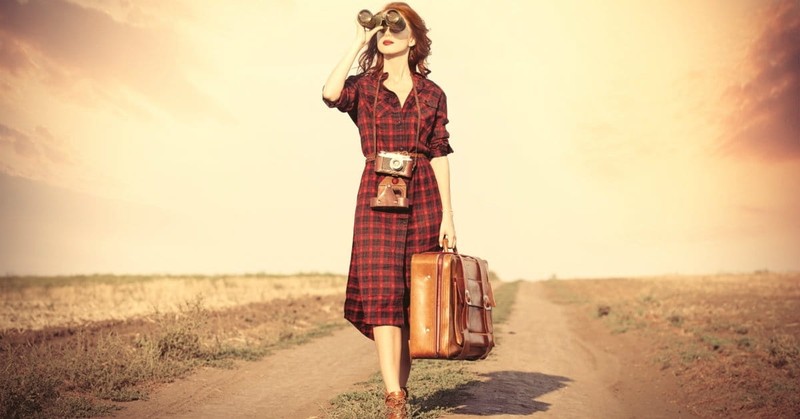 EDITOR'S NOTE: He Said-She Said is a biweekly advice column for singles featuring a question from a Crosswalk.com reader with responses from a male and female point of view. If you've got a question about anything related to singleness or living the single life, please submit it to hesaid-shesaid@crosswalk.com (selected questions will be posted anonymously).
QUESTION: "Dear He Said She Said, I'm 30 years old and single. I always assumed I would be married before 30, and now I'm adjusting to life in my 30's as a single Christian woman. I'm certainly not devastated by the fact that I'm still single because I know Christ is worth infinitely more, but I do have a desire to be married with a family one day. I've tried dating websites but haven't found the right guy. I don't want to settle, so I'm willing to wait. I'm trying to have standards but not be picky, and I also don't want to rush into anything because I don't think that's wise. However, I'm finding that the older I get, the harder it is to meet single Christian men. Do you have any suggestions on how to adjust to being single in your 30s?"
HE SAID:
I really appreciate your outlook and approach towards your singleness. You are certainly not alone in your situation or feelings, but your attitude is refreshing, mature and grounded.
Welcome to the thirties! Although leaving the twenties behind may seem difficult and scary, the thirties are actually probably a better place to find a guy. Let me try to explain.
As a twenty-something year old, you're making that change from college (or home) to real-life. Many these days are trying to move away from home (or just moved out) and are trying to establish themselves in a new job and a new living situation, learning how to survive in the real world, and figuring out what life is all about and how to fit in.
Hopefully, as a thirty-something, a person has settled into themselves and who they are. You will find guys somewhat established and comfortable with whom they are (the ones you want) or still struggling to hang onto their past (maybe still immature) lifestyle.
It's definitely not easy finding the right one or even the right place to look for the right one, but you can start with who you are, and a guy will follow.
Be the person God created you to be and don't compromise yourself by searching places you hope to draw someone from. In other words, get involved and participate in activities and places which cause you to be a better person – church, volunteer and serving opportunities, athletic endeavors and activities, the arts and education, etcetera.
I know of couples who met while training for a marathon, another while serving on a worship team, some through fun classes and others at work. What I love about God is there is no limit to how, when or where He brings His people together…in His time. It seems like you're walking in a great direction. Don't miss the blessings or opportunities God brings about by looking too hard and don't underestimate or under-believe what He can do.  
SHE SAID:
Being in your thirties as a single adult can be very difficult. You are beyond the twenties where you may still live at home, go to college, deciding what you want to do for a living, and dating to sometimes just date, knowing you have plenty of time to find the "right one." You are not in your mid-forties to fifties where people often find themselves single again, dealing with pain from a broken marriage or raising kids alone. And of course you are not beyond your fifties where you may have suffered the loss of a spouse, had your kids move back in, or are working beyond retirement age. You are in the middle - a place unique to your life-stage and struggles. So what do you do? How do you find contentment? How do you adjust?
Well, from my own personal experience, I too thought I would be married by the time I was at least 35…and well that didn't happen. I would find myself in an engagement, wedding dress shopping and picking venues. But then God told me he was not the "one". While my heart was broken, knowing this might be my last chance to get married in my thirties, this was the time I truly discovered contentment. Not only in Christ but where Christ had led me. God was working out his purpose in my life, through the time in my thirties. 
Even though my baby and patience clock was ticking, God would give me his peace about it all. I started to look at my thirties as a great period of time to do more for God than ever. I had my own home, a great business, awesome friends, and the flexibility to do and go more than ever. I remember the verse Isaiah 6:8, "Send me." And that is what I asked God to do...just send me. It was then that God would take me from my own company in the secular world to full-time ministry—a change that I think could have only happened in my thirties.
So don't miss out on the next decade while you wait. Draw closer to God, as he will give you the peace, endurance and hope to fulfill the desires of your heart through HIS heart.
"Take delight in the Lord, and he will give you the desires of your heart." -Psalm 37:4
HE is … Cliff Young, a Crosswalk.com contributing writer and a veteran single of many decades. He has traveled the world in search of fresh experiences, serving opportunities, and the perfect woman (for him) and has found that his investments in God, career and youth ministry have paid off in priceless dividends.
SHE is ... Kris Swiatocho, the President and Director of TheSinglesNetwork.org Ministries and FromHisHands.com Ministries. Kris has served in ministry in various capacities for the last 25 years. An accomplished trainer and mentor, Kris has a heart to reach and grow leaders so they will in turn reach and grow others. She is also the author of four books.
DISCLAIMER: We are not trained psychologists or licensed professionals. We're just average folk who understand what it's like to live the solo life in the twenty-first century. We believe that the Bible is our go-to guide for answers to all of life's questions, and it's where we'll go for guidance when responding to your questions. Also, it's important to note that we write our answers separately.
GOT A QUESTION? If you've got a question about anything related to singleness or living the single life, please submit it to hesaid-shesaid@crosswalk.com (selected questions will be posted anonymously). While we are unable to answer every inquiry, we do hope that this column will be an encouragement to you. Click here to visit the He Said-She Said archives.
Publication date: November 19, 2015