How to Handle Flirtation without Being Led On
Kris Swiatocho, Cliff Young

2016

12 May

COMMENTS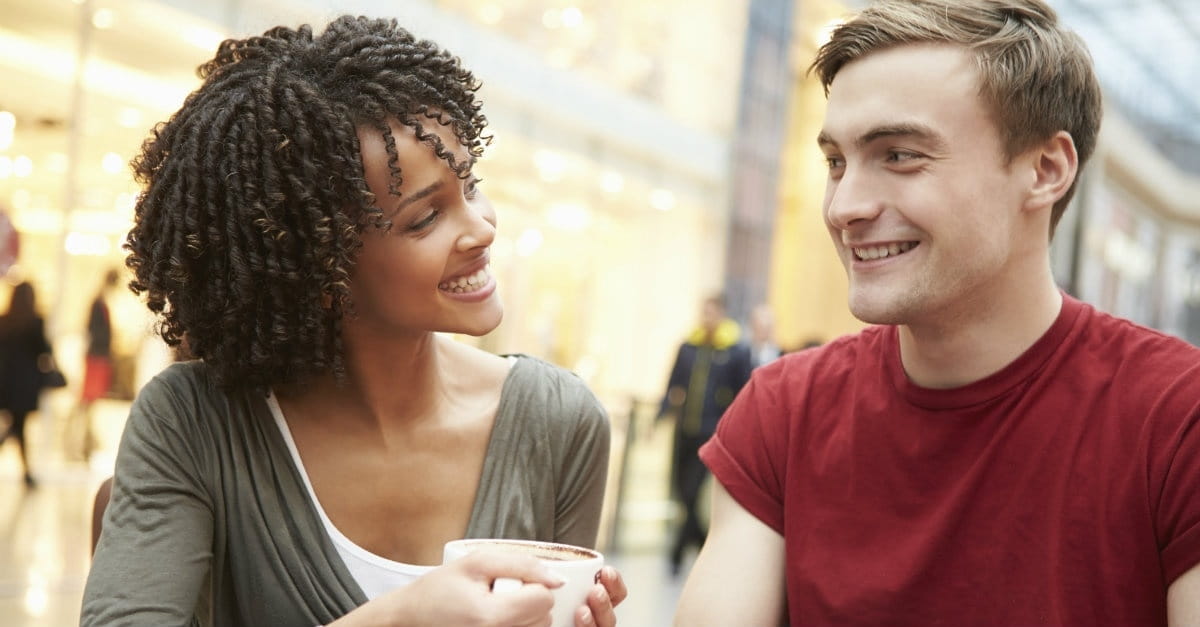 EDITOR'S NOTE: He Said-She Said is a biweekly advice column for singles featuring a question from a Crosswalk.com reader with responses from a male and female point of view.
QUESTION:
At my church, there's this guy that I like. It's been two years now, and I really don't know what to do at this point. Everyone around us says that he treats me differently than all the other girls, and it seems that way to me as well. I know that he knows that I like him, and he has for quite a while. I've never spoken to him about it personally, but I have had friends that have bluntly asked him whether he likes me or not. His answer is always the same "I'm not looking to be in a relationship right now." While I completely understand this, as I don't feel like I'm at a point where I need to be dating either, I'm still very confused. I've been in that situation myself, and I just kindly told the person that I didn't like them so I wouldn't be leading them on. I feel like if he had no intentions of ever dating me, he would do the same so I wouldn't have to keep going on and on like this. I don't know what to do with my feelings. He continuously flirts with me; I don't know if he sees me like a little sister or what. I just need some advice on what I should do, because I also spend quite a few days a week hanging out with him and some other friends, and it's starting to be too much for me to handle.
HE SAID:
As much as we'd like everyone (including God at times) to handle every situation similar to how we would or as we think they should, it's just not going to happen. That's part of our "growing to be more like Jesus" process in life – loving people despite their opinions, actions and speed.
What I would suggest for you to do first is determine what you want. You mention I'm not at a point where I need to be dating, yet it sounds like you want to be.
You'll never be happy until you decide what it is you're looking for and be honest with yourself.  It is often said, "If you don't have a target, you'll hit it every time."
If it's a relationship with him you really want, it sounds like you're going to have to be the one who initiates some response. This is different than making the first move.
The next time he flirts with you, reply with something like, "You're either going to have to ask me out or I'm calling the authorities."  This will lightheartedly force his hand to explain his actions and intentions for how he's been treating you. If nothing else it will open up communication in a jokingly way rather than a "We need to talk" lead in.
It may be aging, (slight) wisdom or impatience, but as I get older I find myself not having the time to play around in a relationship. I want to know one way or the other if it has potential or not. It's much easier to handle disappointment at the outset rather than months or years into a relationship.
If you truly understand where he's at, maybe you can help him in the process of figuring it out or at least coming to terms with areas he needs some assistance, like leading others on.
Don't be afraid to put him on the spot ... guys need that sometimes!
SHE SAID:
Thanks for your openness about this situation. The bottom line is, you need to confront him. It sounds like you are on the edge of a "friendationship." Somewhere between a friendship and a relationship. It does sound like he is attracted to you by his actions but continues to not be responsible for them. It's not fair or Christ-like to flirt with someone without being honest of your feelings. Remember the Lord will go with you as you do this.
Joshua 1:9, "Have I not commanded you? Be strong and courageous. Do not be afraid; do not be discouraged, for the Lord your God will be with you wherever you go."
Can you be attracted to someone but also know you aren't ready to date them? Sure! But you still need to be a grown up and be responsible for how you come across. I understand how you feel as I have been there in my own life. It's tormenting. I have had friends say things like "you are so good together" or "he looks at you and stares" or "you make a great couple." I agreed with their statements, but unfortunately when I did approach my man, he said he didn't feel the same. So what was my next step?
Because he was not willing to set the boundaries, to guard my heart, I had to do it. I asked him to stop flirting with me. While I loved the attention, it was misleading and hurtful. I did let him know I had feelings for him but would keep my boundaries, as it was not healthy on either end. So while no relationship developed between us, the truthful conversation we had helped us both grow up.
Colossians 4:6
"Let your conversation be always full of grace, seasoned with salt, so that you may know how to answer everyone."
Try to get that alone time to share what you are thinking and feeling. Make sure he knows his behavior is misleading not only by what you are experiencing but by others as well. If he does say he has feelings for you but is not ready to date, then talk about what that means and how to proceed. Perhaps spending some one-on-one time to start would help you both decided the next step. Just because you date doesn't mean you are getting married. It can simply be a place to begin to see what God has in store as you both trust in Him.
Proverbs 4:26
"Give careful thought to the paths for your feet and be steadfast in all your ways."
HE is … Cliff Young, a Crosswalk.com contributing writer and a veteran single of many decades. He has traveled the world in search of fresh experiences, serving opportunities, and the perfect woman (for him) and has found that his investments in God, career and youth ministry have paid off in priceless dividends.
SHE is ... Kris Swiatocho, the President and Director of TheSinglesNetwork.org Ministries and FromHisHands.com Ministries. Kris has served in ministry in various capacities for the last 25 years. An accomplished trainer and mentor, Kris has a heart to reach and grow leaders so they will in turn reach and grow others. She is also the author of four books.
DISCLAIMER: We are not trained psychologists or licensed professionals. We're just average folk who understand what it's like to live the solo life in the twenty-first century. We believe that the Bible is our go-to guide for answers to all of life's questions, and it's where we'll go for guidance when responding to your questions. Also, it's important to note that we write our answers separately.
Click here to visit the He Said-She Said archives.
Publication date: May 12, 2016