How to Make Sense of a Breakup that Doesn't Make Sense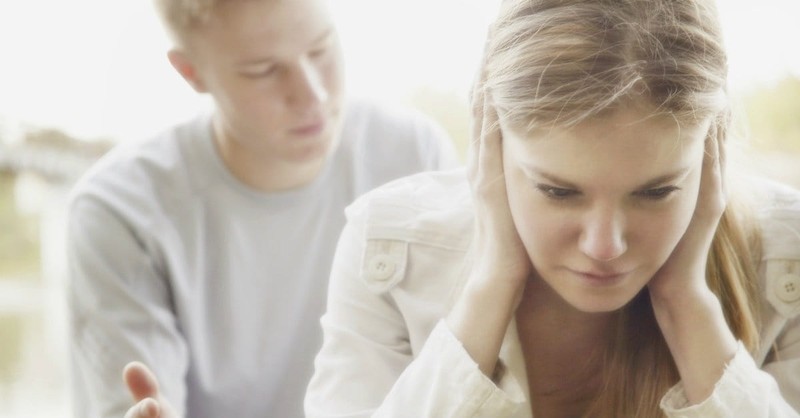 EDITOR'S NOTE: He Said-She Said is a biweekly advice column for singles featuring a question from a Crosswalk.com reader with responses from a male and female point of view. If you've got a question about anything related to singleness or living the single life, please submit it to hesaid-shesaid@crosswalk.com (selected questions will be posted anonymously).
QUESTION:
This sounds awful to admit this but we were the good looking, 'perfect' couple. We both had not rushed into relationships and were waiting until it felt right with someone. We met by coincidence, we took our time and we tried to give it to God as best we could. I had never been in such a God-centered relationship; we never experienced much tension with one another and had been quite resilient when life threw its challenges our way (family deaths, redundancy, intense work stress and juggling life/business/commitments). We were each other's rocks; we would always pray together and we tried to draw each other closer to God. I realize this description sounds incredibly arrogant - and I do not mean it to come across that way. I just want to explain that we were so blessed to meet each other and our relationship flourished into something so special. We had been going out for almost a year and had just moved houses - to be closer to one another and to help support the church plant he and his church were doing, which I was joining. But then one day, out of the blue, he turned to me and said we had to end it. He said that he still loved me but couldn't be with me. He said how much he loved our relationship, and he didn't know if he was doing the most stupid thing in the world for ending this. How he only had fond memories and that he wanted to remain friends but we needed to break up. He didn't really give me more of a reason why and as he left he said that he loved me. I was left heartbroken and confused. When I met with friends after we broke up they assumed I was going to tell them we were engaged not that we were no longer together.
The hardest part is to find closure in this. To move on and fall out of love with him. I am struggling to find the motivation to actively stop feeling for him. We met up a few weeks after we broke up because I wanted to find some answers but he was so removed and distant when we met. We just politely spoke about our weeks, our families and the weather. There is no bitterness between us, no anger. Just silence. I realize the answer I am craving isn't necessarily going to be given, and I have to come to accept that. But I just want to be reassured that the pain of losing him will subside and the feeling of joy and contentment will return... but how do I get there?

HE SAID:
You will hear (or have already heard) all sorts of profound "sayings" and Bible passages from well-meaning people in hopes of relieving the pain you are going through and give you some hope for another day. Unfortunately, there is no set way or specific words to mend a broken heart that I know of. Gratefully accept all condolences, understanding we all heal in various ways and on different timelines. 
Whether it's a break-up, death or other kind of loss, releasing someone you love is one of the most difficult things we ever do in life. Wherever and with whomever we have willingly opened our heart to, we risk losing that part when the relationship ends. 
Still caring and having feelings long after is not wrong nor unusual, and this doesn't mean we should stop sharing our heart to avoid the pain or heartache from a possible break-up, otherwise we'll end up living a very isolated and lonely life. 
Nevertheless, in love and in life there will always be those relationships where neither person does anything wrong; yet, one or the other chooses not to continue on. What I've learned through my heartaches is you don't want to convince someone into staying with you. As much as you'd like to plead your case, you need to let them make their choice.
No matter how cute a couple looks together, how much they have in common "on paper," or how everyone thinks they are perfect for one another, there is always that "X-factor" that one thing that can't be explained where you just know without a shadow of a doubt the person IS or ISN'T the right one for you. Both parties must have that.
As mundane as it may sound, I have found writing in a journal day after day helps to process emotions. At first the entries may just be angry, depressed or spiteful comments, but over the days and weeks of describing your feelings, you will find some wisdom and discover by documenting what you're going through and learning about yourself through this new season of "without."
Whether it be paper or digital, figure out what works for you and do it.  Even a simple entry a day saying, "It was a crappy day, all I could think about was him," can be useful in your return to a new "normalcy."
Yes, I truly believe there is a "best person" for all of us if we choose to let go of that one whom was just pretty darn close.
 
SHE SAID:
Oh, my heart is breaking for you as I have been in similar circumstances. You not only need time to heal but some type of closure. If he could tell you why he broke up with you then you could move on faster, but more than likely the issue is not with you but with him. And that's something you are not able to fix for him or with him. At least the breakup happened now, versus once you were engaged or at the altar. I know that doesn't sound comforting, but when you factor in your family, a ring, a dress, a venue, etc. it's much better to know now. 
Why did he do this? It might simply be cold feet, or possibly a deeper level of fear of commitment. You may have been the best relationship he's had, but when there is deep fear (fear of the unknown, fear of failure, fear of what it takes to be married) it can be way louder than love. In the Bible, Jesus talks about love casting out fear. But unfortunately, if we don't trust the Lord in this area, it can be the opposite.
1 John 4:18,  There is no fear in love. But perfect love drives out fear, because fear has to do with punishment. The one who fears is not made perfect in love.
Now, after some time, is it possible he could change his mind? Could he realize you are the best thing and he doesn't want to live without you? Would counseling help? Sure, and he could come back to you. But as with my own situation, I am not sure I would want to take the risk of having my heart broken again. This is something you would have to decide and pray about with God.
But what if he doesn't come back, how do you move on? Time…just time, and allow God to heal you. Don't allow the enemy to discourage you to love again. Value and treasure the great times you had—what went well and what you learned about yourself and relationships. Also know we are only in charge of ourselves and can't change others. Pray for him to get his own healing and for the ability to trust God wholly.
Isaiah 12:2, Surely God is my salvation; I will trust and not be afraid. The LORD, the LORD himself, is my strength and my defense; he has become my salvation."
 
HE is … Cliff Young, a Crosswalk.com contributing writer and a veteran single of many decades. He has traveled the world in search of fresh experiences, serving opportunities, and the perfect woman (for him) and has found that his investments in God, career and youth ministry have paid off in priceless dividends.
SHE is ... Kris Swiatocho, the President and Director of TheSinglesNetwork.org Ministries and FromHisHands.com Ministries. Kris has served in ministry in various capacities for the last 25 years. An accomplished trainer and mentor, Kris has a heart to reach and grow leaders so they will in turn reach and grow others. She is also the author of four books.
DISCLAIMER: We are not trained psychologists or licensed professionals. We're just average folk who understand what it's like to live the solo life in the twenty-first century. We believe that the Bible is our go-to guide for answers to all of life's questions, and it's where we'll go for guidance when responding to your questions. Also, it's important to note that we write our answers separately.
GOT A QUESTION? If you've got a question about anything related to singleness or living the single life, please submit it to hesaid-shesaid@crosswalk.com (selected questions will be posted anonymously). While we are unable to answer every inquiry, we do hope that this column will be an encouragement to you. Click here to visit the He Said-She Said archives.
Image courtesy: ©Thinkstock/DesignPics
Publication date: August 4, 2017