How to Move On after a Broken Heart
Cliff Young

Crosswalk.com Contributing Writer

2015

14 May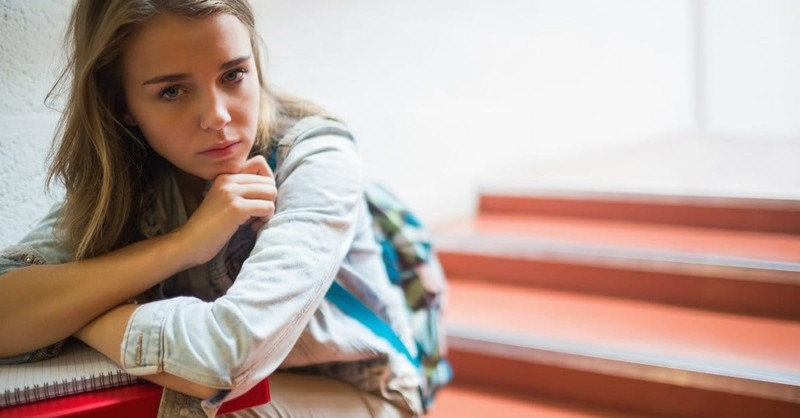 EDITOR'S NOTE: He Said-She Said is a biweekly advice column for singles featuring a question from a Crosswalk.com reader with responses from a male and female point of view. If you've got a question about anything related to singleness or living the single life, please submit it to hesaid-shesaid@crosswalk.com (selected questions will be posted anonymously).
QUESTION: I've been struggling to let go of past relationships. I just recently found out that my ex-boyfriend just got married (we only broke up less than 6 months ago) and I've been feeling so hurt and betrayed. He and I had a Christ-centered relationship, and I thought he was the one God had blessed me with for a husband! We had so much in common, and most importantly, we shared the amazing things God had been doing in our lives, we read the Bible together, prayed together, went to church together, and had pretty much the ideal Christian relationship everyone is looking for.
Then we decided to take a break because, according to him, he had many issues he needed to get resolved (finishing his MBA program, figuring out whether he wanted to go into seminary school, and others).
Right now I feel like I can't trust anyone. I've had non-Christian relationships in the past which have ended badly, but now I see that dating Christians is no different. I pretty much shared the most intimate side of my life with him (even more intimate than having a sexual relationship): my love and faith in God. Now I don't know how to move on. I want to close that chapter in my life, but I don't know where or how to start. I want to be able to trust again and love again without fear.
HE SAID:
Christians and non-Christians alike are all imperfect people. Accepting Jesus does not exclude you from experiencing pain or causing it for another.
This is a difficult season in your life; you seem to have a strong relationship with the Lord and a solid understanding of his Word which will help you to move through and forward in your life.
First and foremost to remember is, "We KNOW that all things work together for good to them that love God, to them who are the called according to HIS purpose" (Romans 8:28).
The difficulty comes when what we "know" does not translate into our practical faith and is lived out through our actions by trusting in HIS plan.
For whatever reason, spoken or not, your ex-boyfriend decided to go a different direction and closed the door on what you thought "was the one God blessed you with for a husband." That decision should not interfere with what you know about God's faithfulness.
It may seem as if he has forgotten all about you, but in reality he may be protecting you, preparing you, or saving you for the person who is an even better fit.
As challenging as it may be, the only way to move forward (post-hardships) is to let go of the past.
I choose to retain the memories, lessons and experiences which have allowed me to grow, the smiles and laughter shared, and for the opportunities afforded me by the relationships I've had, but I leave behind the hurt and disappointments.
It's difficult to receive and appreciate blessings while your heart is filled with anger, resentment, and unmet expectations.
From this day forward, you are on a new path, one which will provide you with unknown possibilities, exciting adventures, new relationships, and blessings yet to come (even unimagined), but only if you choose to walk on it and are intentional about receiving it.
This is your opportunity to live out that love and faith in God by trusting in HIM.
SHE SAID:
I am so sorry that you have had your heart broken so many times. Relationships are hard whether you are a Christian or not. I too have had a very serious relationship that took a "break" to only have my ex meet someone and marry them while I thought we were still working things out. My heart was shattered. I was angry and felt betrayed as well. I felt like all those intimate details I had shared with this man meant nothing. But then God reminded me of some things that I hope will encourage you to trust again.
Please know what you had with this man sounded very genuine. I believe you were both dating the right way, which is good. What hurts is that it didn't work out for you. So while he was able to move on (a bit quickly in my opinion, too), you have had a much harder time. You took the relationship (and all that you shared) to be a step towards possible marriage. As a result, your investment was very high - as it should have been. Could you have talked more about dating-towards-marriage? Could you have guarded your heart til you knew you were headed that way? Could you have shared less, prayed together less? Sure. But love doesn't hold back - it moves forward. Even if the other side doesn't, sometimes.
Know that time will help with your hurt. Pray and ask God to reveal what you could have done differently in the "expectations" part of of the relationship from the start. In the future (and yes, you can trust again), communicate more if you find yourself getting more spiritually intimate than the relationship warrants. Everyone loves love, and sometimes we can fall too quickly without a firm foundation. Trust God again for that foundation.
"Therefore everyone who hears these words of mine and puts them into practice is like a wise man who built his house on the rock. The rain came down, the streams rose, and the winds blew and beat against that house; yet it did not fall, because it had its foundation on the rock. But everyone who hears these words of mine and does not put them into practice is like a foolish man who built his house on sand" (Matthew 7:24-26, NIV).
HE is … Cliff Young, a Crosswalk.com contributing writer and a veteran single of many decades. He has traveled the world in search of fresh experiences, serving opportunities, and the perfect woman (for him) and has found that his investments in God, career and youth ministry have paid off in priceless dividends.
SHE is ... Kris Swiatocho, the President and Director of TheSinglesNetwork.org Ministries and FromHisHands.com Ministries. Kris has served in ministry in various capacities for the last 25 years. An accomplished trainer and mentor, Kris has a heart to reach and grow leaders so they will in turn reach and grow others. She is also the author of three books.
DISCLAIMER: We are not trained psychologists or licensed professionals. We're just average folk who understand what it's like to live the solo life in the twenty-first century. We believe that the Bible is our go-to guide for answers to all of life's questions, and it's where we'll go for guidance when responding to your questions. Also, it's important to note that we write our answers separately.
GOT A QUESTION? If you've got a question about anything related to singleness or living the single life, please submit it to hesaid-shesaid@crosswalk.com (selected questions will be posted anonymously). While we are unable to answer every inquiry, we do hope that this column will be an encouragement to you. Click here to visit the He Said-She Said archives.
Publication date: May 14, 2015