How to Move on When your Ex Already Has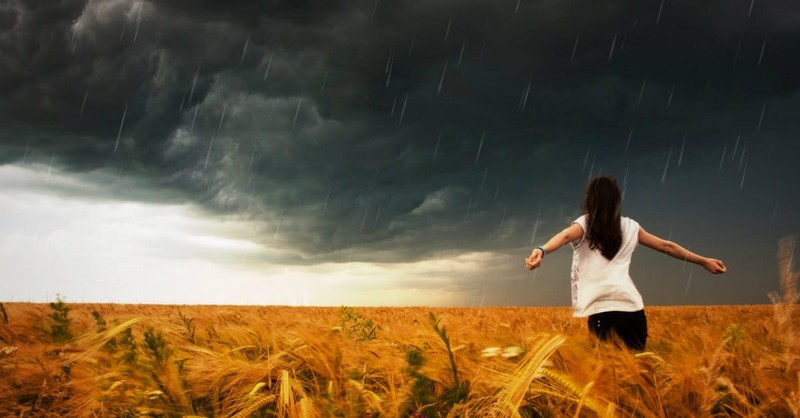 EDITOR'S NOTE: He Said-She Said is a biweekly advice column for singles featuring a question from a Crosswalk.com reader with responses from a male and female point of view. If you've got a question about anything related to singleness or living the single life, please submit it to hesaid-shesaid@crosswalk.com (selected questions will be posted anonymously).
QUESTION:
I just got out a 3-year relationship. There was a couple of break ups in between, but never over anything serious, always small situations that grew into something big. And that could be talked out. Well he broke up with me, and a week later he was plastered all over social media with a girl he just literally met.  I still wanted to work things out, but 2 weeks from the split they told each other they loved each other and they are now in a serious relationship.
I'm still here trying to recover and pick up my feelings. I know he still cares for me, but what he done has literally broken me as a person. The reason for our split was overthinking issues on my side that turned into a big argument followed by a nasty breakup. I have prayed for him, myself, and sometimes even the new girl. I have prayed for reconciliation also. And other times I have prayed to not care about the situation anymore.
I have distanced myself from him, but he occasionally tries to FaceTime me and I don't answer. He still talks to my family, but he is with someone else. I pray all the time. And I've been waiting. I don't know what else to do.
HE SAID:
We all grieve and deal with disappointment and loss in different ways and on different time frames.  I have found the deeper the commitment, the longer the healing takes.
For your boyfriend to jump immediately into another relationship signals he wasn't as committed to you as you were to him, and or he seems to need that self-assurance in his life (especially since he went to social media to substantiate himself by showing off his new relationship).
Whatever the case, you cannot control his feelings or his actions, nor would you ever want to.
If your ex-boyfriend declared his love for his new girlfriend within two weeks, he has either found his true love and you could (eventually) be happy for him, or he doesn't know what love truly is and you can feel thankful your relationship ended when it did.
The Bible speaks of several different kinds of love to differentiate the type and importance, while our English language uses (or in many cases misuses) the one word love, which often diminishes the significance.
The first time I told a girl, "I love you," her response was, "what do you mean by that?"  It was brutal but really left an impression on me.  Ever since, I have become very cautious in my use of those words in a relationship as it carries a lot more weight and seriousness for me.
Overthinkingcan be an obstacle in any relationship because it often takes away the spontaneity of a moment and the playfulness, which is so important in connecting, but in regards to love, serious thought and discussion of your feelings is vital.
You are taking the right steps.  Refrain from contact with him until you are healthy in your mindset.
Continue to go to your Father often to help you through this.  If I can add one prayer to your list, it would be asking for wisdom.  With all of the money, power and riches, Solomon asked God for wisdom.  If it's good for him, it is good for us.
SHE SAID:
Wow, I know this has been very hard for you. While I do not think his behavior has been that respectful to you, it is clear that you both have unfinished business. I can tell you are still in love with him. In hindsight, you have owned up to your own shortcomings—that while your arguments were over small things, they added up to create a wall between you. This wall led to your break up. A break up that had lots of tentacles attached—tentacles that include memories, family, and a future. So what do you do and how do you move on?
I don't know much about his new relationship. It could have been a rebound that turned into something serious. There is something that attracted him to her, but she doesn't have the history with him that you did. The fact he tries to FaceTime with you AND he stays in touch with your family tells me he isn't over you. But does this mean you two should be together? Not necessarily.
It sounds to me that you simply need to talk. You both owe each other apologies for your part. You both need to agree to go your separate ways. You need to also stop corresponding including your family so that you can heal. However, if you do talk and realize you want to try again, then I suggest you both get some counseling to talk about your problems. Jumping into a new relationship would not have been a solution. Please remember her feelings as well during this process. 
I am glad to hear you have been praying about this, including his new girlfriend. This is a huge step in forgiveness. I know you have some regret on your part so use this for your future. Life is so short so choose your deal breakers carefully when it comes to any relationship. Keep praying and trusting God for the future. You are making some good steps.
Proverbs: 3:5-6 Trust in the Lord with all your heart and lean not on your own understanding; in all your ways submit to him, and he will make your paths straight.
HE is … Cliff Young, a Crosswalk.com contributing writer and a veteran single of many decades. He has traveled the world in search of fresh experiences, serving opportunities, and the perfect woman (for him) and has found that his investments in God, career and youth ministry have paid off in priceless dividends.
SHE is ... Kris Swiatocho, the President and Director of TheSinglesNetwork.org Ministries and FromHisHands.com Ministries. Kris has served in ministry in various capacities for the last 25 years. An accomplished trainer and mentor, Kris has a heart to reach and grow leaders so they will in turn reach and grow others. She is also the author of four books.
DISCLAIMER: We are not trained psychologists or licensed professionals. We're just average folk who understand what it's like to live the solo life in the twenty-first century. We believe that the Bible is our go-to guide for answers to all of life's questions, and it's where we'll go for guidance when responding to your questions. Also, it's important to note that we write our answers separately.
GOT A QUESTION? If you've got a question about anything related to singleness or living the single life, please submit it to hesaid-shesaid@crosswalk.com (selected questions will be posted anonymously). While we are unable to answer every inquiry, we do hope that this column will be an encouragement to you. Click here to visit the He Said-She Said archives.
Image courtesy: Unsplash.com
Publication date: November 24, 2016