I Gave Up Something Great to Follow Jesus. How Do I Cope?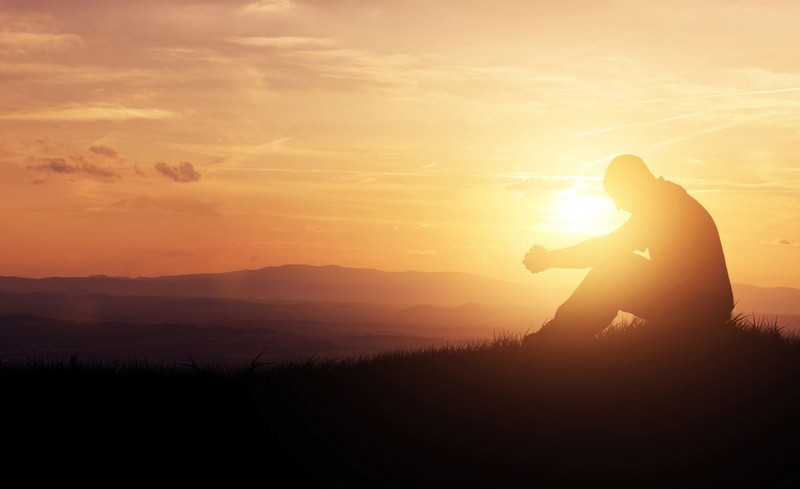 Editor's Note: Crosswalk's Singles Advice is an advice column for singles featuring an anonymous question from a Crosswalk.com reader with a thoughtful, biblical reply from one of our single editors.

I'm 37 and single, and I have had a strong desire to meet and one day marry a Christian lady for 16 or so years. About 16 years ago, at the end of my backsliding stage, I knew the Lord was calling me to himself, so I thought it wise to break up with my unsaved girlfriend. There were multiple ways that the Lord humbled me, and then started to replace those sacrifices I made......however, never a relationship. What is your advice in coping with being single, especially in the light that I sacrificed a great relationship?

Hello! What an encouragement to hear about the tough decisions you made to be right with God. Following Jesus certainly does take sacrifice—just ask the Rich Young Ruler! I'm sure that time was difficult for you, and even though I'm sure you know it was worth it, it is still hard to lose important things in our lives. Thanks for writing in!
Believe in the 100-Fold
Your question reminds me of an interaction between Jesus and his disciples, right after the Rich Young Ruler walked away from Jesus:
"Children, how hard it is to enter the kingdom of God! It is easier for a camel to go through the eye of a needle than for someone who is rich to enter the kingdom of God."
The disciples were even more amazed, and said to each other, "Who then can be saved?"
Jesus looked at them and said, "With man this is impossible, but not with God; all things are possible with God."
Then Peter spoke up, "We have left everything to follow you!"
It's so easy to imagine what Peter sounded like, because we can relate so much. "…But Jesus! Hello! We left everything to follow you. Don't you see our sacrifice for you?? Don't you care what we had to do to get here? Why isn't that enough for you?"
But I love Jesus' response so much. He shares:
"No one who has left home or brothers or sisters or mother or father or children or fields for me and the gospel will fail to receive a hundred times as much in this present age: homes, brothers, sisters, mothers, children and fields—along with persecutions—and in the age to come eternal life" (Mark 10:29-30).
I love that he affirms their sacrifices instead of scoffing at them. He could have said "Ha! What you've left behind to follow me—that's cute. Do you know what I left behind to pursue you? A cushy throne in heaven with my Dad/closest friend and 10,000 angels attending to me. And do you know what sacrifice I'm about the go make for you? The pain and betrayal I'm about to experience for you is beyond what any human as ever experienced, and makes your puny sacrifices look like nothing." But, being the loving Shepherd that he is, he instead promises them 100 times whatever they left behind for his sake and the sake of the Gospel. What a Return-on-Investment!
Now, I'm sure Jesus was not talking literally here. I'm fairly certain that Andrew and John* didn't literally get 100 new fishing businesses or 100 new fathers (Mark 1). I'm sure his disciples didn't literally receive 100 new fields. But Jesus was more-so meaning whatever these fields and family members meant to his disciples, whatever love and goodness they brought them, whatever provision—living a life for God would supply 100 times that: life to the full. And on top of that, as if that weren't enough, Jesus also promises (along with persecutions) eternal life.
This scripture for me is personally near and dear to my heart. I also broke up with my significant other in order to become a Christian, and this scripture during that hard season was my mantra and battle cry. And although I certainly do hope that God will literally replace that relationship with a boyfriend/husband that is 100 times as great—I've already seen this scripture come true for me.
The depths of my friendships and relationships with my spiritual brothers, sisters, mothers and fathers is unreal. My purpose in making disciples of all nations is fulfilling beyond what any work in a field could give me. God has provided me enough love in the past 6 years to last a lifetime and I'm so grateful. And maybe it could help you to take a look at what God has blessed your sacrifices with, too! See the ways that Jesus' 100-fold promise has already come true for you—even if not literally.
Let this gratitude fill you up and put your sacrifices into perspective. Even though Jesus didn't point it out at the time—I will: our sacrifices to be in a right relationship with God really are nothing compared to the ultimate sacrifice Jesus made for us. And thank God for that! Thank God that he doesn't ask us to harm ourselves in order to be right with him. Only that we trust him and his plan for our lives.
Do trust God, but Go After What You Want!
As far as how to cope with being single, I think it always comes down to our trust in God's love and provision for us. The truth is, God can use our circumstances, but he certainly is not bound by them. If God wants to love us through the gift of a marriage, that's awesome. But he could just as easily love us through anything else—a fulfilling career, a fulfilling ministry, a dog, a rock….God's power is endless and his promises stand true regardless of circumstance. If God can raise up children for Abraham from stones, like Matthew 3:9 talks about, then he could provide all the love that you need from the chair you're sitting in, if he wanted to.
Lack of surrender happens when we think something HAS to happen and that it has to happen a certain way or at a certain time. But it never actually does. God's plan can reroute an infinite number of times to have happen what God wants to have happen, and his love surpasses any worldly circumstance.
"I make known the end from the beginning, from ancient times, what is still to come. I say, 'My purpose will stand, and I will do all that I please.'" Isaiah 46:10
That said, to be content is to trust God's plan for us. But that doesn't mean that we can't still go after things we want. That only becomes an issue if it takes the place of God or makes us pull back from our trust in him. But you can both be content at your job and want a better position to provide for your family. You can both be content in your ministry but want more opportunities to serve. In the same way, you can find yourself content being single because you trust God's love and provision—but still go after a relationship!
So, I'd encourage you to do some heart digging. Do you want to get married to fill a void that God should be filling, or because you wish to become a more complete image of God? Are you trusting in God's provision for you, outside of circumstances? If your answers to these questions are positive, then there is nothing wrong with pursuing something you want and will glorify God. Ask those close to you what characteristics they think you should look for in a woman, and what in your character needs work to attract a woman of God.
And through all these things, find your delight in the Lord, and he will give you desires of your heart! (Psalm 37:4).

Kelly-Jayne McGlynn is the Family Editor for Crosswalk.com. She loves being able to combine her love for God with her love of writing, and highly enjoys being at a job where the debate over the Oxford Comma actually matters.
Disclaimer: any single editor replying to reader questions through this advice column is a Christian seeking God's direction through his Word. We are not trained psychologists or licensed professionals. As we explore issues with you, we will seek God's guidance through prayer and the Bible.
Have a question? If you have a question about anything related to living the single life, please email singlesadvice@crosswalk.com (selected questions will be addressed anonymously). While we cannot answer every question, we hope you'll find encouragement in this column.
Photo Credit: ©GettyImages/kevron2001