Is It Normal to be Scared before Marriage?
Kris Swiatocho, Cliff Young

2016

31 Mar

COMMENTS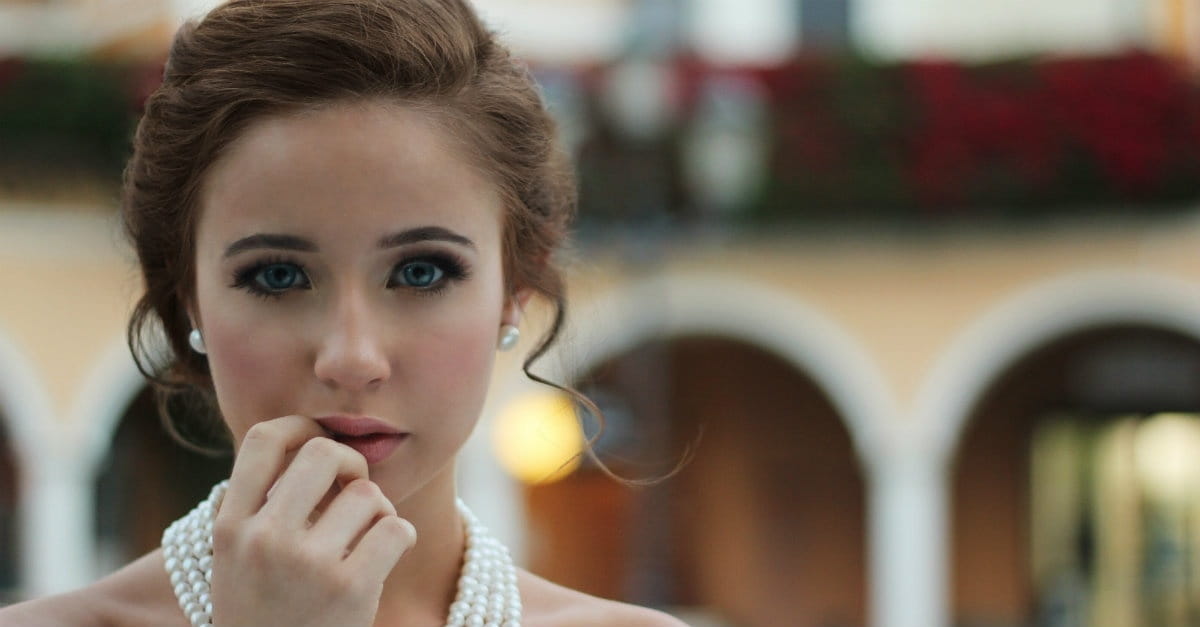 EDITOR'S NOTE: He Said-She Said is a biweekly advice column for singles featuring a question from a Crosswalk.com reader with responses from a male and female point of view.
QUESTION:
I am dating an incredible man. He is kind, gentle, handsome, and a hard worker. He always makes me laugh, we communicate really well, and we seem to compliment each other greatly. We've been dating for almost 6 years, and in that time I have become very ill and use a wheelchair. He pretty much cares for me. He's been so good to me and so supportive. People always tell me how lucky I am to have him. How hard it must be for him; sometimes I feel that people think he is too good for me or that I am too complex for him.
We're moving towards getting engaged and things seem to be getting serious between us. This is my dream... To find someone like a best friend, a person I love that I can marry and build a life with... but I'm doubting. I don't know if I am doubting him, myself or feeling like the grass is greener... I think I'm scared. Scared in case I am settling because I don't think I could meet anyone else (which makes me feel guilty), scared he'll change his mind and stop loving me, or scared I am not up to the challenge of marriage. Are these feelings normal?
HE SAID:
Beyond the expected uncertainty of a possible new season in your life, it sounds as if you're struggling with a number of issues.
You have doubts about yourself - whether you are worthy of him or of marriage itself.
You have doubts about him - whether he is good enough for you or if there is someone better out there.
Having been engaged, I have to believe many people go through a doubt or trepidation period before getting married, otherwise the enormity of what they are embarking upon may not entirely be thought through as it should, which may be a reason for the success rate of marriages.
Relationships are difficult, in and of themselves; however, when you have these feelings after almost six years of dating, there seems to be something more going on than a simple marriage jitters.
We all need to evaluate ourselves periodically as to where we are personally, emotionally and spiritually, and where it's lining up with what we have been called to do—as we all grow and mature at different speeds headed towards different callings.
It's reasonable to seek contentment; however, we were not created to just live comfortably. God moves throughout every situation in our life, and He wants us to move, oftentimes out of our comfort zone into a new season. Oftentimes, we end up accomplishing something we've never dreamed we could do.
Most of our greatest periods of growth come when we make a choice to face our doubts and fears and take on something we have never done before.
If you haven't already, sitting down for some pre-marriage counseling may help you both to discover where you both are at and where you both want to head – together or apart.  Take some time to discover what the causes of those fears are in your life and at some point face those challenges with a decision to step through them.
SHE SAID:
Yes, these feelings are normal and girl, this is definitely a special man that ANY woman would love to have. So let's address some of your concerns. 
1. You might be settling. While I understand you think you might be setting due to your disability, I do think these are just wedding jitters. This man has proven his love for you, and it sounds like you have done the same. I am sure all couples have second thoughts when it comes to getting married. Marriage, by the Lord's design is forever. And forever is a scary word. But marriage, like all relationships is a step of trust. It seems that you have both proven your trust to each other. 
2. You might not find anyone else. You mentioned being scared that if you don't settle and move on, you won't meet someone else due to your disability. Well, only God knows that. But please listen to me carefully; I have been in full-time singles ministry for over 20 years. I am also single. The odds of something better coming along is not likely. I do not believe it's worth taking the risk unless the Lord has told you this man is not the one. 
3. He might decide he doesn't love you and then leave you. While we can't control what others do, I believe this man has proven his commitment to you. I am more concerned with your feelings toward him. Whether you are disabled or not, anyone can leave anyone for the smallest of reasons. If your disability was an issue, I don't think he would still be here. 
4. You might not be good at marriage. Well you are probably not the first to say this or the last. But what is great about marriage is that there are others to ask for help. I would start praying for a healthy married couple to mentor you. They can help you with your doubts, your fears, your expectations, and obligations. They can help you communicate and discern questions and problems. This is how it was done in biblical days and still works today. We need each other in all areas of our lives. 
So be encouraged to know your feelings are normal. But step out in faith and know God has this. And smile, knowing you have the man that God has prepared for you. 
James 2:17 NIV, In the same way, faith by itself, if it is not accompanied by action, is dead.  
HE is … Cliff Young, a Crosswalk.com contributing writer and a veteran single of many decades. He has traveled the world in search of fresh experiences, serving opportunities, and the perfect woman (for him) and has found that his investments in God, career and youth ministry have paid off in priceless dividends.
SHE is ... Kris Swiatocho, the President and Director of TheSinglesNetwork.org Ministries and FromHisHands.com Ministries. Kris has served in ministry in various capacities for the last 25 years. An accomplished trainer and mentor, Kris has a heart to reach and grow leaders so they will in turn reach and grow others. She is also the author of four books.
DISCLAIMER: We are not trained psychologists or licensed professionals. We're just average folk who understand what it's like to live the solo life in the twenty-first century. We believe that the Bible is our go-to guide for answers to all of life's questions, and it's where we'll go for guidance when responding to your questions. Also, it's important to note that we write our answers separately.
Click here to visit the He Said-She Said archives.
Publication date: March 31, 2016