Is My Relationship the Problem, or is it Just Me?
Kris Swiatocho, Cliff Young

2014

11 Sep

COMMENTS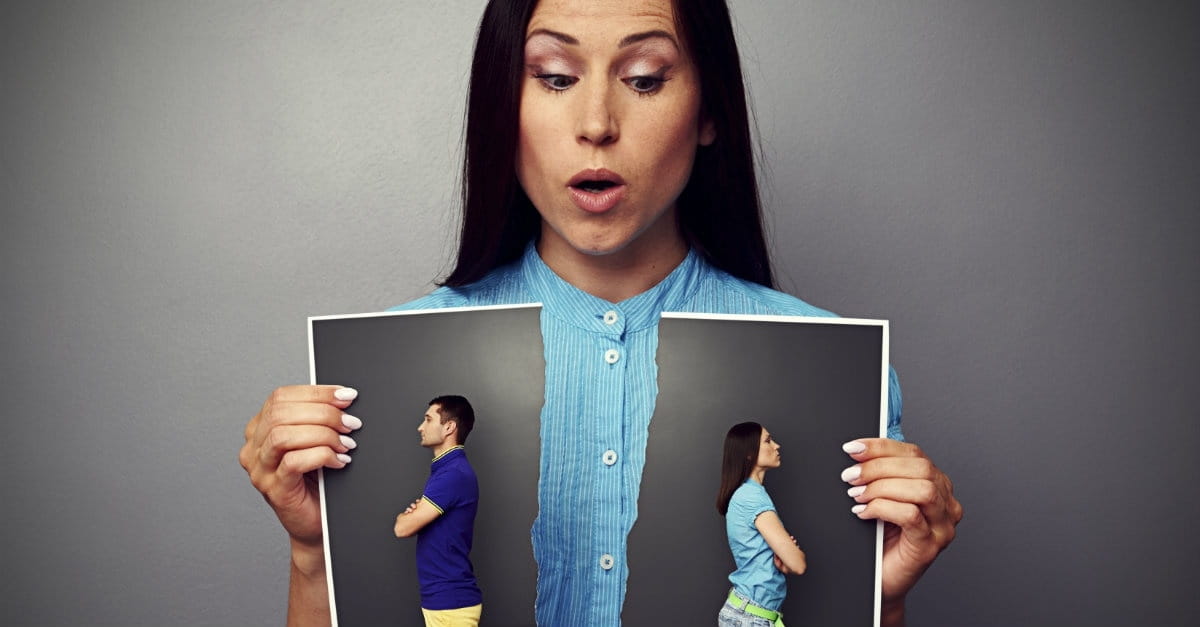 EDITOR'S NOTE: He Said-She Said is a biweekly advice column for singles featuring a question from a Crosswalk.com reader with responses from a male and female point of view. 
QUESTION: If I am having trouble in a relationship, or relating to someone, how do I know when it is my past pains and wounds causing the issue, or if it's the relationship itself I should be concerned about?
HE SAID:
In many ways, Jerry Maguire, a movie about a sports agent who "finds himself," damaged a whole generation of single people. The definitive line from the film, as he runs back to the one who (he believes) makes sense of his life, is "You complete me." Almost twenty years since its release, that phrase is still being used, not only as just a line from a movie, but also as the goal of many singles in a relationship.
The "right connection" will make both parties better people, but one person can't necessarily "complete" the other, and the expectation they can will put way too much pressure on the relationship.
The reason I reference this, without knowing much about your situation, is because of your statement, "Is it my past pains and wounds causing the issue…?" I have to presume there are some pains and wounds you have not completely dealt with and worked through for you to mention it as a possibility, and a relationship alone won't fix those hurts.
We all have issues from our past, whether we have had a hundred relationships or none at all. It's just part of being human. We were created to love and be loved, and when we don't receive in return what we put in or expect, we sometimes get emotionally injured.  
Whether from a childhood experience, a recent tragedy or a past relationship, those hurts can last a lifetime if not deliberately and properly resolved.  
Prayer over your situation can definitely help, but cannot be expected to completely unravel the emotional complexity of what you are feeling. In the same way, another person or a new relationship can't be expected to either. At the outset, it may temporarily help to ease the pain, but eventually those same obstructions will hinder the relationship.
This is not to say you won't be able to carry on with your current one, however, there is nothing wrong with slowing it down, letting your "interest" know where you are personally and emotionally, and begin the process of being "complete" with the help of a mentor or counselor.
SHE SAID:
Everyone to some degree or another has baggage. We are made up of our past and our present. Though a believer and follower of Christ, a new creation, a forgiven sinner, there are still consequences to your sins. There are also consequences from what others may have done to us. Because we all deal with the past and present differently, it's important to find out if you are truly healed, if you have forgiven so that you know it's not affecting your current relationships.
Ask yourself: Are the things from the past, due to fear, anxiety and worry keeping me from a committed relationship? Do I believe in the lies I have been told? Are these lies keeping me from trusting someone again? What are my friends saying about my relationships? Do they see a pattern of commitment, of fear and doubt? What could this fear be? Are the same issues of conflict reoccurring in my friendships, in my romantic relationships? 
As you answer these questions, being honest with yourself, and even asking friends and family to help, you should be able to sense what the core issues might be. If you to come a place where you feel you are good in regards to your past, then perhaps it is the relationship itself causing issues. Just be sure your concerns are communicated and dealt with. Whatever you do, do not compromise who God wants you to be with. However, what may appear as a big issue, simply may be cold feet. And cold feet eventually do warm up.
As always, seek God and his direction for answers. For some of us, in order to move forward, we have to go back to the past to resolve some of the things that has not only happened to us but even things we have done to others. Either way, trust God in all.
You make known to me the path of life; you will fill me with joy in your presence, with eternal pleasures at your right hand (Psalm 16:1).
HE is … Cliff Young, a Crosswalk.com contributing writer and a veteran single of many decades. He has traveled the world in search of fresh experiences, serving opportunities, and the perfect woman (for him) and has found that his investments in God, career and youth ministry have paid off in priceless dividends.
SHE is ... Kris Swiatocho, the President and Director of TheSinglesNetwork.org Ministries and FromHisHands.com Ministries. Kris has served in ministry in various capacities for the last 25 years. An accomplished trainer and mentor, Kris has a heart to reach and grow leaders so they will in turn reach and grow others. She is also the author of three books.
DISCLAIMER: We are not trained psychologists or licensed professionals. We're just average folk who understand what it's like to live the solo life in the twenty-first century. We believe that the Bible is our go-to guide for answers to all of life's questions, and it's where we'll go for guidance when responding to your questions. Also, it's important to note that we write our answers separately.
Click here to visit the He Said-She Said archives.
Publication date: September 11, 2014