She's Interested and He's Not Pursuing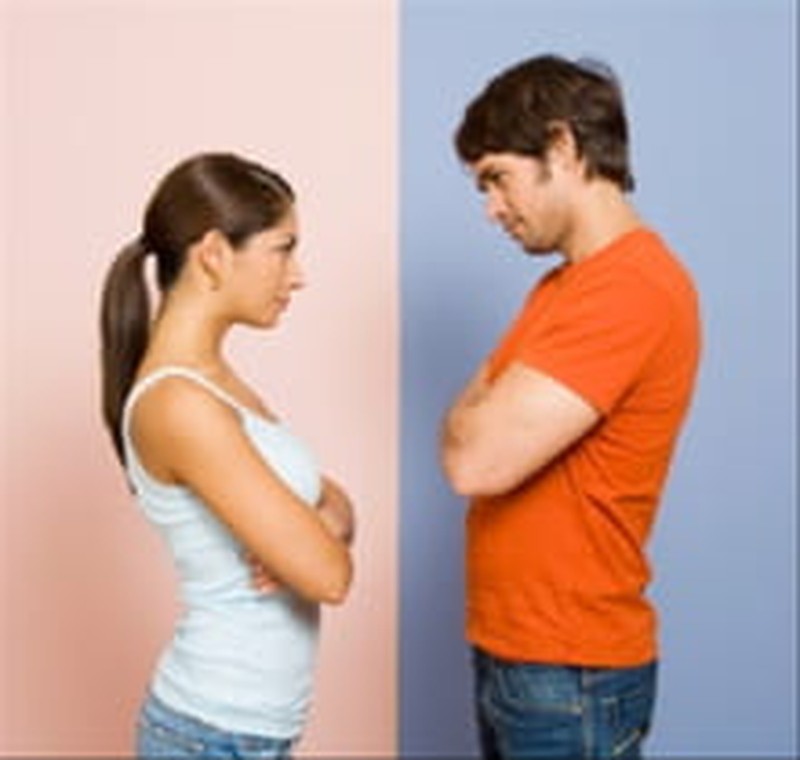 EDITOR'S NOTE: He Said-She Said is a biweekly advice column featuring a question from a Crosswalk.com reader with responses from a male and female point of view. If you've got a question about anything related to singleness or living the single life, please submit it to He Said-She Said (selected questions will be posted anonymously).
QUESTION: I am a single female in my late 30s and never married. I am good friends with a single man from church, and we have spent quite a bit of time talking/texting/hanging out, but we are not in a dating relationship. I am interested in our friendship progressing to that level, but am not sure what the best God-honoring step should be. I have been given lots of conflicting advice from well-meaning friends and am so uncertain of the best choice. Should I . . .
a.) Wait for him to make the move? (There are plenty of verses on "Be still!)
b.) Bring it up (seems like I would be taking control, and yet clarity would be so freeing).
c.) Ask a male friend to approach the subject with him?
HE SAID: You raise questions that are probably on the minds of most single Christian women and plagues church singles groups throughout the world—"Is he interested in me and why doesn't he ask me out?" and "What action 'should' I take?"
In a very broad blanket statement, there seems to be two general types of guys who are seeking to date—those who have the confidence to (immediately) ask a girl out without worrying what others may think, sometimes distinguished and somewhat unjustly characterized as a "player," and those who take a more thoughtful approach of becoming "friends" first, who doesn't express his true feelings or intentions (right away) for fear of jeopardizing the friendship or impacting those around them.
I understand this is an oversimplification resulting in two extremes; however, it may help to give you some perspective on your situation.
You have narrowed your options down to three alternatives.
Wait—There are a lot of verses on "be still." However, they don't say, "Be still and do nothing." Many speak of being still and knowing or trusting God is who he says he is. 
Bring it up—This is often avoided because of choice 'A' or not wanting to make the first move.
Ask a friend—This works when you're in grade school and don't really know him, but you're friends, hang out together and communicate already.
I choose "B"—ask the guy. You don't have to make it an all serious "We NEED to talk" type overture, but you can approach it from a lighter side like, "What is 'this' between us . . . are we going somewhere with it or 'just friends'?"
If the relationship is going to develop, there will be times you will need to share what you're thinking or take the lead on certain issues. I can't imagine a marriage where a wife will just wait around for the husband to bring up every topic that's on her mind. I don't know for sure, but I'm just saying.
For the guys out there, let's do our Christian sisters a favor, if you are interested in them, let them know, don't play games with their feelings. If they don't reciprocate, take it in stride and move on. We have been called to be the "spiritual leader" in a relationship, let's act that way in any relationship we have.
SHE SAID:  I've been in your shoes, as I'm sure many other female readers of this column have as well.
What is so frustrating is when you have met someone and seem to click, and then nothing happens. I'll admit that it's very tempting to get in there and start tinkering and try to get something going to progress the friendship toward a full-fledged relationship. After all, we were designed for relationship and are wired to connect with others. But let me caution you, as one who has tinkered many a time in trying to move along a friendship to a romantic relationship, not to do so. Really. Step away from the "love tinkering."
I believe that you must stick with your first option: "Wait for him to make the move." If you do not, you are not allowing a man the opportunity and the space in which to pursue you. There is trouble when women start acting like men; there just is. Because when women start acting like men, then men start acting like women. They become more passive. They let the women do the work in bringing the two of them together, and so they miss out on living to the fullest potential of their male design as God created them to be.
Ask yourself these questions:
Is it more important that you are with someone or that you are with the "right" someone who God has purposed for you (Proverbs 19:21)?
Could God have allowed this man to be in your life solely for the purpose of knowing how to maintain a male friendship, so that you would be prepared for your future husband one day?
Is it possible that this man is not God's best for you, even though you are attracted to him and he has qualities that you think are perfectly suited for you?
Or is it possible that this man is God's best for you, but God still has more work to do in his life before he is ready to pursue you?
I think it all comes down to trust (Proverbs 3:5-6). Do you trust God or do you trust what you can see in your current life circumstances? Whether we have someone interesting in our lives or not, it's easy to get frustrated with "timing" and want to take matters into our own hands. I would prayerfully consider what God wants you to do in this matter. Then ask him to conform the desires of your heart into his desires for your life (Psalms 37:4).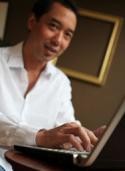 HE is … Cliff Young, a Crosswalk.com contributing writer and a veteran single of many decades. He has traveled the world in search of fresh experiences, serving opportunities, and the perfect woman (for him) and has found that his investments in God, career and youth ministry have paid off in priceless dividends.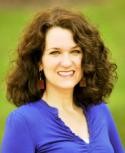 SHE is … Laura MacCorkle, Senior Editor at Crosswalk.com. She loves God, her family and her friends. Singleness has taught her patience, deepened her walk with the Lord and afforded her countless (who's counting anyway?) opportunities to whip up an amazing three-course meal for one. 

DISCLAIMER: We are not trained psychologists or licensed professionals. We're just average folk who understand what it's like to live the solo life in the twenty-first century. We believe that the Bible is our go-to guide for answers to all of life's questions, and it's where we'll go for guidance when responding to your questions. Also, it's important to note that we write our answers separately (we think they sound eerily similar sometimes, too!). 
GOT A QUESTION? If you've got a question about anything related to singleness or living the single life, please submit it to He Said-She Said (selected questions will be posted anonymously). While we are unable to answer every inquiry, we do hope that this column will be an encouragement to you. Click here to visit the He Said-She Said archives.