Should I Pursue a Relationship at the Risk of Losing Friendship?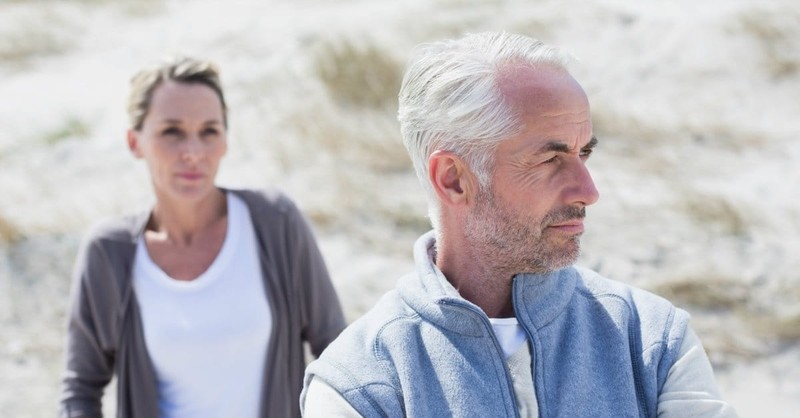 EDITOR'S NOTE: He Said-She Said is a biweekly advice column for singles featuring a question from a Crosswalk.com reader with responses from a male and female point of view. If you've got a question about anything related to singleness or living the single life, please submit it to hesaid-shesaid@crosswalk.com (selected questions will be posted anonymously).
QUESTION: For some time now, I have been interested in a man who is almost 20 years older (I'm in my 30s). He is a very kind man and a good Christian. He has said that he wants to find a wife and have a family. One time I implied that I was interested in him, but I feel like he just ignores me now. A friend told me that the age difference may be an issue for him, and that might account for his change of behavior. I would like to ask him, but I don't want to be pushy or inappropriate. Any advice on how to handle the situation? At the very least, I want our friendship to remain intact!
HE SAID:
The biggest hurdle you and your potential suitor face in having feelings for a person nearly twenty years apart is yourselves.
We live in a world where we tend to categorize people by looks, political affiliation, size, ethnic origin, denomination, economics, and age. Our society has been accustomed to and feels comfortable staying within those classifications, although we are slowly moving outside and away from them.
Having feelings for a man close to twenty years your senior is not all that rare these days, but is not necessarily the "norm" based on those traditional boundaries.
Your friend could be right that the man you like may be struggling with the age difference, but if he wants to start a family he will have to consider finding a wife somewhat younger than he is.
Since you have already implied an interest in him at one time, a more formal inquiry of his feelings shouldn't be too uncomfortable. See if you can get together for coffee or some other sort of casual setting where you both can just sit and talk.
At this point in both of your lives, you should be over the "playing the game" stage and be able to maturely express your feelings (or lack of feeling) for one another. Let him know you recognize the age difference and understand the hurdles you face (mostly with what others may think), but would like to pursue getting to know one another better.
He may not be able to overcome the age difference or handle what others may say (often behind his back); some can't. In either event, you will know once and for all, and be able to move in one direction or another.
Even within our customarily conservative Christian culture there are many successful marriages with an age difference larger than yours, even among some well-known Christian leaders and
pastors
.
SHE SAID:
It sounds like you have a very good and wise friend who suggested the culprit might be the age difference. However, if he expects to find someone to have children with, he is going to have to marry someone in her 30's or very early 40's. Otherwise, she would have to have kids from a previous
marriage
, or perhaps plan to adopt.
I think there may be two factors going on here.
1) Your age difference. He may even think of you as a daughter-figure in his life, which would be weird and make for an inappropriate dating relationship. He would be concerned what others might be thinking, and how it looks to them.
2) He is simply not attracted to you "in that way." He could be distancing himself in fear that he led you on and doesn't want to continue to do so.
So what do you do now, as you miss his friendship? Talk to him and tell him what you are feeling. Let him know that you are interested in him, but if he is not, it's OK, as your friendship is the most important thing. Reassure him, if that's the case, that he doesn't have to be concerned that you will expect anything further. Then, continue to pray for him (and yourself) in regards to your feelings. Be aware that if you do start to spend more time with him, your feelings could continue to grow, making friendship more difficult for you. Trust the Holy Spirit for direction.
May the God of hope fill you with all joy and peace as you trust in him, so that you may overflow with hope by the power of the Holy Spirit
(
Romans 15:13
).
HE is … Cliff Young, a Crosswalk.com contributing writer and a veteran single of many decades. He has traveled the world in search of fresh experiences, serving opportunities, and the perfect woman (for him) and has found that his investments in God, career and youth ministry have paid off in priceless dividends.
SHE is ... Kris Swiatocho, the President and Director of TheSinglesNetwork.org Ministries and FromHisHands.com Ministries. Kris has served in ministry in various capacities for the last 25 years. An accomplished trainer and mentor, Kris has a heart to reach and grow leaders so they will in turn reach and grow others. She is also the author of three books.
DISCLAIMER: We are not trained psychologists or licensed professionals. We're just average folk who understand what it's like to live the solo life in the twenty-first century. We believe that the Bible is our go-to guide for answers to all of life's questions, and it's where we'll go for guidance when responding to your questions. Also, it's important to note that we write our answers separately.
GOT A QUESTION? If you've got a question about anything related to singleness or living the single life, please submit it to hesaid-shesaid@crosswalk.com (selected questions will be posted anonymously). While we are unable to answer every inquiry, we do hope that this column will be an encouragement to you. Click here to visit the He Said-She Said archives.
Publication date: July 9, 2015