Should the Guy Always Take the Lead in the Relationship?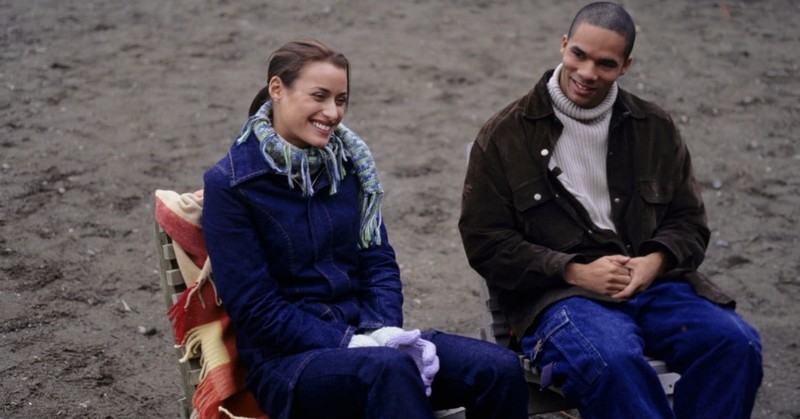 EDITOR'S NOTE: He Said-She Said is a biweekly advice column for singles featuring a question from a Crosswalk.com reader with responses from a male and female point of view. If you've got a question about anything related to singleness or living the single life, please submit it to hesaid-shesaid@crosswalk.com (selected questions will be posted anonymously).
QUESTION:
Can a girl express her desire of getting back together with her ex-boyfriend or does that go against the 'letting guys lead in the relationship' mindset?
HE SAID:
Guys should, but often do not, take the lead in a relationship. This not only goes for initially letting a woman know how he feels, asking her out, "being the man" and treating her like a lady, but also and especially spiritually.
Many of my single female friends tell me about guys who show interest in them, text them repeatedly throughout the day, go up to them in social settings and "hang" out with them, but won't step up to ask them out.
This should be the man's responsibility….initially.
Once you have been in a relationship and (hopefully) had meaningful and deep conversations, especially when it comes to the sharing of emotions, a woman should have the freedom to discuss changes in her feelings or situation, which would warrant revisiting their previous relationship.
Assuming you had a somewhat serious, established relationship it would be more than appropriate for you to contact your ex-boyfriend to discuss your feelings.
As we all get older, we are hopefully maturing, growing and learning along the way, which not only helps us in our current relationships to acknowledge our past mistakes and regressions, but also to feel safe enough to be vulnerable with our feelings and share what we want with whom we care about.
By having the courage and wherewithal to write us asking if it was alright to approach your ex-boyfriend to discuss reconciling shows that something has changed in you or your life. 
Too often we discount our feelings and urges, which often come from the Holy Spirit, and don't act upon them usually out of fear that our desired results may not actually occur, and sometime they don't. However, God is more concerned with our obedience in following Him than the result we so desire.
Follow your heart. Whatever the outcome, you will feel satisfied you did.
SHE SAID:
Yes, by all means, tell him. One thing I have learned about men, these many years, is that clear, concise, and direct communication is the best way. As women, we so easily fall into the hope he will figure it out with our hint here and there. Or we expect him to "just know" because he should know us. But...most men are not thinking the same way as women, so sharing what is on our heart is important. I would want to know now versus waiting forever to find out how he feels.
Now, in regards to your second question...is it taking away the leadership of the relationship from the guy by doing this? All relationships are a two-way effort. While I am in support of men leading the family and doing the chasing, I also believe if you are communicating effectively and respecting each other's space, you should both have a say in the speed and direction of the relationship. Please realize, no one wants to be told, lectured, or led in such a way that makes them feel less important or below another person. Eve was made from Adam's rib, not his feet. (Then the Lord God made a woman from the rib he had taken out of the man, and he brought her to the man. Genesis 2:22) Their relationship was a partnership to do the work of the Lord. 
Where we get in trouble is forcing our relationships to go where God has said not to go, too soon. You both should be praying about your future. I don't think it's wrong to suggest clarity (defining your relationship from time to time), evaluation, and realignment in working towards the same goals. I think we need each other. Some men are very detailed and will need little help from women, while other men are clueless and need women to help keep them on task. Believe me, if a man wants you, he will make it clear. However, beyond the want, he may need or desire help. Just keep talking but stopif it turns into pressure or manipulation. Keep giving your relationship to God, pray for each other, and ask your friends for prayer as well. 
Philippians 2:3-4  "Do nothing out of selfish ambition or vain conceit. Rather, in humility value others above yourselves, not looking to your own interests but each of you to the interests of the others."
HE is … Cliff Young, a Crosswalk.com contributing writer and a veteran single of many decades. He has traveled the world in search of fresh experiences, serving opportunities, and the perfect woman (for him) and has found that his investments in God, career and youth ministry have paid off in priceless dividends.
SHE is ... Kris Swiatocho, the President and Director of TheSinglesNetwork.org Ministries and FromHisHands.com Ministries. Kris has served in ministry in various capacities for the last 25 years. An accomplished trainer and mentor, Kris has a heart to reach and grow leaders so they will in turn reach and grow others. She is also the author of four books.
DISCLAIMER: We are not trained psychologists or licensed professionals. We're just average folk who understand what it's like to live the solo life in the twenty-first century. We believe that the Bible is our go-to guide for answers to all of life's questions, and it's where we'll go for guidance when responding to your questions. Also, it's important to note that we write our answers separately.
GOT A QUESTION? If you've got a question about anything related to singleness or living the single life, please submit it to hesaid-shesaid@crosswalk.com (selected questions will be posted anonymously). While we are unable to answer every inquiry, we do hope that this column will be an encouragement to you. Click here to visit the He Said-She Said archives.
Publication date: December 17, 2015