Taking a Risk and Asking Someone Out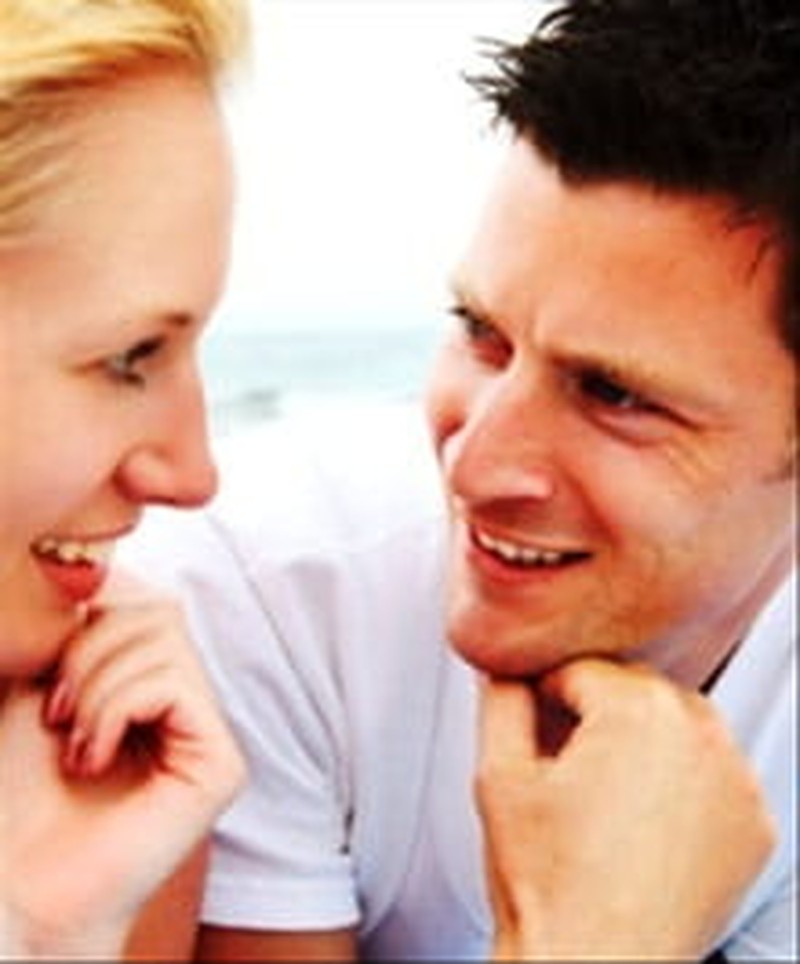 EDITOR'S NOTE: He Said-She Said is a biweekly advice column featuring a question from a Crosswalk.com reader with responses from a male and female point of view. If you've got a question about anything related to singleness or living the single life, please submit it to He Said-She Said (selected questions will be posted anonymously).

QUESTION: There's a woman I've been friends with for a while now at my church, and I'd like to ask her out. I'm worried though that she'll say "no" and then it will be awkward when we see each other at church after that. Any advice?
HE SAID: I used to have those exact same feelings about asking someone out until I discovered two words of encouragement . . . So what?!
I have come to learn life is too short to not do what you really want and to worry about what others will think. You will have regret over the former, and you can't do anything about the latter.
Maybe we can gain some insight from how Jesus handled situations.
Before overturning the moneychangers' tables, I wonder if he considered the awkwardness it would cause on return visits to the temple (Matthew 21:12). 
Prior to asking the Samaritan woman for water at the well, I wonder if he thought how uncomfortable it may be to see her again if she said "no" (John 4:7). 
In advance of telling the rich ruler what he must do to inherit eternal life, I wonder if he worried about how strange it may be to cross paths with him again (Luke 18:18). 
Of course I'm being somewhat facetious, but let's consider the ramifications of you asking this woman out.
She could say "yes," which will start a whole new (good nervous) "awkwardness" between you. She could say "no" (I'm not interested), but reflect, "Wow, he thought of me in that way and had the courage to ask me out." Or she could say "no," and think I can't believe he would ask me out! In which case you should at least feel relieved to know rather than continue "wondering" down that road.
Here's a question for you, "What would be worse—being rejected or finding out later she had wanted to go out with you all along, but you never asked?"
Most of us have the tendency to worry about things that never happen, so if you are interested and want to go out with her, ask her.

SHE SAID: Carpe diem! That's what I say with as much zest and gusto as possible via written word. 
Why not ask someone out? If you knew that today was the last day you had to live, wouldn't you live differently? Wouldn't you (as responsibly as possible, of course) throw caution to the wind? I think I would . . . at least I hope so.
If you've been observing and getting to know this woman and feel comfortable with who she is and are pleased with what you've discovered about her character and are ready to make a move, then what is standing in your way? Women aren't getting any younger, and men aren't either for that matter.
We've all faced rejection before. Some of us didn't get picked for the kick-ball team in grade school. Others weren't voted "class favorite" in high school. Many didn't get the particular jobs they wanted that they felt sure they were perfectly qualified for. And most of us who are still single have not been chosen or have been declined when it comes to being asked out or asking someone out. Rejection is always a risk, and the resulting "sting" is just a part of life (you will either learn from it and grow [which I highly reommend!] or wallow in self-pity and become best friends with bitterness . . . the choice is yours).
But we shouldn't let the fear of rejection or failure paralyze us and keep us from where God is leading. Think of men in the Bible who were asked to do risky things and how they responded: Genesis 6 was asked to build a boat the size of one and a half football fields that took him 120 years to construct, and he did so; Genesis 22 was asked to kill his beloved son and sacrifice him as a burnt offering, and he started doing so until God intervened; Judges 7 was asked to lead an army of 300 men into a seemingly impossible night battle with only clay pots and lanterns, and he did so.
So back to you. If you are following God's leading in this matter—and only you will know that as you have brought this to him in prayer and in your meditation upon the Word—then you must take the steps he is asking you to take, whatever should happen.
You are a man, and you were designed for this (pursuit . . . in addition to protection and provision). And you won't know unless you ask, so it's time to man up. If the woman says "no," then I believe that God will give you the grace to handle seeing her at church in the days that follow. Perhaps this will work out. Or perhaps this is a test to see if you are ready to take any kind of risk at all in your life. Even if you don't know the purpose though, if God is calling then you must answer and follow through with obedience and action.
I wish you the best. So be strong and courageous, my brother! (Deuteronomy 31:6)

 

HE is … Cliff Young, a Crosswalk.com contributing writer and a veteran single of many decades. He has traveled the world in search of fresh experiences, serving opportunities, and the perfect woman (for him) and has found that his investments in God, career and youth ministry have paid off in priceless dividends.



SHE is … Laura MacCorkle, Senior Editor at Crosswalk.com. She loves God, her family and her friends. Singleness has taught her patience, deepened her walk with the Lord and afforded her countless (who's counting anyway?) opportunities to whip up an amazing three-course meal for one. 

DISCLAIMER: We are not trained psychologists or licensed professionals. We're just average folk who understand what it's like to live the solo life in the twenty-first century. We believe that the Bible is our go-to guide for answers to all of life's questions, and it's where we'll go for guidance when responding to your questions. Also, it's important to note that we write our answers separately (we think they sound eerily similar sometimes, too!). 
GOT A QUESTION? If you've got a question about anything related to singleness or living the single life, please submit it to He Said-She Said (selected questions will be posted anonymously). While we are unable to answer every inquiry, we do hope that this column will be an encouragement to you. Click here to visit the He Said-She Said archives.