What Happens if an Adulterer Apologizes?
Kris Swiatocho, Cliff Young

2015

24 Sep

COMMENTS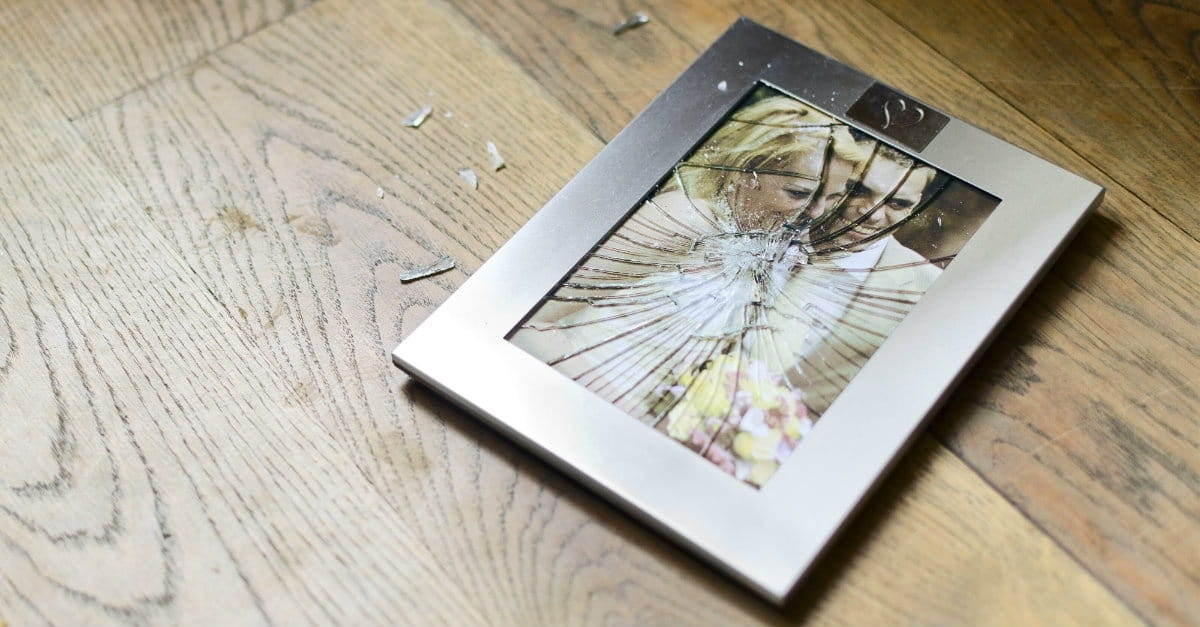 EDITOR'S NOTE: He Said-She Said is a biweekly advice column for singles featuring a question from a Crosswalk.com reader with responses from a male and female point of view. Click here to visit the He Said-She Said archives.
QUESTION: I have a man that wants to marry me. I am a born again Christian and a follower of Christ. This man is divorced because his wife slept with another man. I know the Bible says divorce can be based on this reason, but his wife apologized to him many times and he didn't accept her back. They have being divorced for 18 years. Should I marry this man or will I be sinning if I marry this man?
HE SAID:
"But I tell you that anyone who divorces his wife, except for marital unfaithfulness, causes her to become an adulteress, and anyone who marries the divorced woman commits adultery."  Matthew 5:32
Our God is not a god of confusion. He explicitly lays out clear-cut "thou shalt nots" along with many other commands on how to (best) live the life He has given to us. There are many more indeterminate scenarios and situations which are not specifically addressed in order to give each of us an opportunity to make our own choice.
Eating meat (1 Corinthians 8:13), drinking alcohol (Ephesians 5:18), maintaining a Sabbath (Luke 13:14), adorning oneself (Jeremiah 4:30) and divorce are a few of those which have caused division among churches (and Christians) over time.
Even though divorce is often one of those "considered" to be a "thou shalt not" and looked upon negatively in the church, the divorce rate among believers still rivals that of the general population.
The bottom line is God hates divorce and doesn't want it to happen. However, He allows for it in certain situations. He gives us the freedom in many areas under His guidelines to determine for ourselves how we should live with the information given us.
On a side note, I find it interesting that you did not say, "We are both born again Christians and followers of Christ." Is he a believer? I also wonder what the reasons are for him not accepting his wife back after repeated apologies. Was it a one-time affair or an ongoing habit of unfaithfulness?
What God is telling you specifically…no one can answer to, except for you.
Spend time in prayer over this and give it plenty of time; maybe even apart from each other for a while.
In your heart, if you feel your boyfriend should have accepted his remorseful wife back, then maybe marrying this man would be considered a sin. However, if you fully believe he had all rights under God not to restore his marriage, continue the relationship.
SHE SAID:
Based on what you are telling me, he did have biblical grounds for divorce. And the fact that he didn't want to reconcile is OK. Once trust is broken in any relationship, it makes it very difficult to trust again. There are times when people are able to work it out. It depends on how long they have been married, if there had been problems that led up to adultery, and so forth. There are some marriages that due to the many years of working as a team and the investment of a home and children, would choose to get help. They may have realized that God was left our of their lives and they need him back. Now, in your boyfriend's case, he could have been very young and lacked the years of an investment. So when she cheated, the thought of her with someone else was greater than he could bear. She could apologize until the end of the world, but this doesn't mean he has to take her back. He would never really know if she would hurt him again.
So what does this mean for you? It means, marry him if it's who God has brought to you. He has proven his commitment to you by waiting on God. Also please know, divorce is NOT the unforgivable sin; the unforgivable sin is unbelief by way of blasphemy against the Holy Spirit. While there are couples out there who divorce over picking out curtains, it sounds like he had biblical grounds for divorce. One thing I would question is your own fears of this marriage. Be sure that you aren't allowing this divorce of his far past to keep you from your commitment of your near future. The enemy is clever, and he would love nothing more than to keep two Christians who are called to be together by God, apart. Be in prayer for God to reveal all feelings and concerns so that nothing is hidden from each other. Marriage is scary and hard at times, but with the Lord you can have a great marriage and a great future. I will be praying for you.
"There is no fear in love. But perfect love drives out fear, because fear has to do with punishment. The one who fears is not made perfect in love."  1 John 4:18
HE is … Cliff Young, a Crosswalk.com contributing writer and a veteran single of many decades. He has traveled the world in search of fresh experiences, serving opportunities, and the perfect woman (for him) and has found that his investments in God, career and youth ministry have paid off in priceless dividends.
SHE is ... Kris Swiatocho, the President and Director of TheSinglesNetwork.org Ministries and FromHisHands.com Ministries. Kris has served in ministry in various capacities for the last 25 years. An accomplished trainer and mentor, Kris has a heart to reach and grow leaders so they will in turn reach and grow others. She is also the author of four books.
DISCLAIMER: We are not trained psychologists or licensed professionals. We're just average folk who understand what it's like to live the solo life in the twenty-first century. We believe that the Bible is our go-to guide for answers to all of life's questions, and it's where we'll go for guidance when responding to your questions. Also, it's important to note that we write our answers separately.
Click here to visit the He Said-She Said archives.
Publication date: September 24, 2015