Why Do Women Complain about Being Single but Don't Initiate?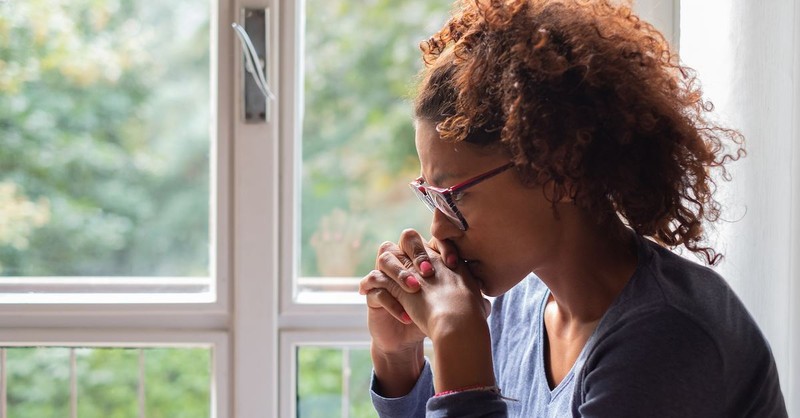 Editor's Note: Crosswalk's Singles Advice is an advice column for singles featuring an anonymous question from a Crosswalk.com reader with a thoughtful, biblical reply from one of our single contributors.

Over the years, I have heard and seen and have known a lot of Christian ladies that complain about being single, yet never seem to want to even talk to another guy or take a risk in the initial stages of getting to know a single guy. My question is simply, why do ladies do that? 

This is a really good question. As a single Christian woman, I'll try my best to answer this.
I do encounter this often in the church—and can, at times—be guilty of wanting the man to initiate the first step but get frustrated when nothing appears to happen.
On a personal note, for years, I tended to be the one to initiate everything, and when my attempts were refuted or met with guys who led me on for years, I ended up becoming closed off and waiting for men to initiate since I'd been hurt so many times. 
But that doesn't apply to every case of a single, Christian woman. I've known many who haven't dated before and who are scared of something new, and others who just simply believe the guy is supposed to initiate the first move based on what they'd been taught. 
Let's dive into Scripture to see whether or not this should be the case:
First, should we complain about being single?
Scripture makes it clear that singleness is a gift. Paul explains in 1 Corinthians 7, that it is a good thing to be single (1 Corinthians 7:8). 
There are several biblical heroes who didn't marry:
Those who are single have more time to dedicate toward ministry and don't have to deal with conflicts and hurt that often accompany marriage. 
So, no, we shouldn't buy into the cultural idea that if you don't marry, you're somehow not complete. God has made singleness to be a gift, not curse. 
Second, does the man always have to make the first move? 
Scripture doesn't have much to say about dating, because dating as we know it now didn't exist.
However, we can look at one Scriptural woman who initiated the relationship, as highlighted in this previous Singles Advice Column for Crosswalk.  
Ruth, a widow, makes the first move with her kinsman redeemer Boaz (Ruth 3:1-13), essentially making a marriage proposal. However, we do have to take into account the original context of the passage, as highlighted in this article.  
Nevertheless, even though Scripture is silent on dating (and therefore silent on who should initiate the first move in pursuing a relationship), it does have some things to say about men and women submitting to one another out of reverence, since men and women are equal:
God created both man and woman in his image (Genesis 1:27)
Wives and husbands are supposed to submit to one another (Ephesians 5) 
Perhaps, when pursuing another in a relationship, one of the ways we can submit to one another is to initiate. We live in a passive culture that promotes selfishness, and selfishly we expect the other person to make a move, so we don't have to risk facing hurt or rejection. But one way we can humble ourselves is to initiate.
But wait, isn't the guy supposed to lead the relationship? If the girl initiates, does that jeopardize that?  
In a marriage, the Bible does talk about headship and a man's role to make a decision that will best suit the interests of the entire family (Ephesians 5:21-33).
But what about in a dating relationship? Do the rules still apply?
Let's think about it this way. In any relationship, we can't expect everyone to initiate everything. If we expect everyone to do everything first, we selfishly want our desires met, instead of thinking of the interests of others (Philippians 2:4). 
If we frame dating under the same terms, we shouldn't always expect others to make the first move. We should outdo each other in honor by initiating it ourselves (Romans 12:10).
Final answer?
First, we shouldn't complain about being single. It's a gift.
Second, God may be calling a female to initiate the first move in a relationship. We should listen to his voice, and if he calls us to do so, follow his lead. 
Let's honor one another. 

Hope Bolinger is a literary agent at C.Y.L.E. and a recent graduate of Taylor University's professional writing program. More than 450 of her works have been featured in various publications ranging from Writer's Digest to Keys for Kids. She has worked for various publishing companies, magazines, newspapers, and literary agencies and has edited the work of authors such as Jerry B. Jenkins and Michelle Medlock Adams. Her column "Hope's Hacks," tips and tricks to avoid writer's block, reaches 6,000+ readers weekly and is featured monthly on Cyle Young's blog. Her modern-day Daniel, Blaze (Illuminate YA) released in June, and they contracted the sequel Den for July 2020. Find out more about her here.
Disclaimer: any single editor replying to reader questions through this advice column is a Christian seeking God's direction through his Word. We are not trained psychologists or licensed professionals. As we explore issues with you, we will seek God's guidance through prayer and the Bible.
Have a question? If you have a question about anything related to living the single life, please email singlesadvice@crosswalk.com (selected questions will be addressed anonymously). While we cannot answer every question, we hope you'll find encouragement in this column.
Photo Credit: ©GettyImages/tommaso79