Singles Q&A: "I Just Can't Go On"
Carolyn McCulley

Author & Contributing Writer

Published

Sep 20, 2006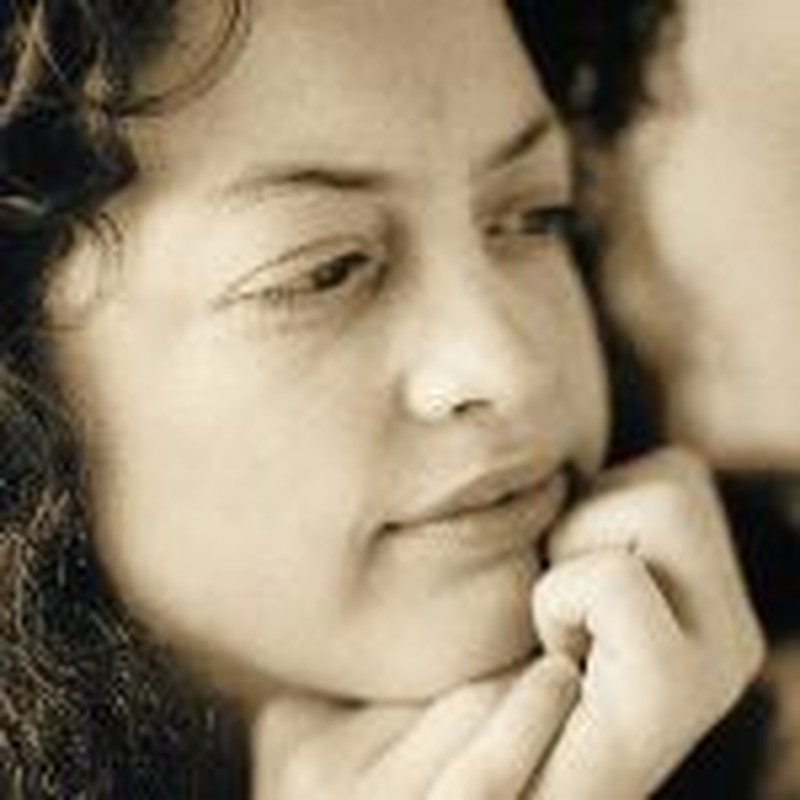 A NOTE FROM CAROLYN:  This is a letter from a distraught reader that I first answered in my blog. It drew the highest number of comments of any topic to date. Because of that conversation, I've clarified the original post a bit in order to address some of those points. One thing that's important to note ahead of time is that this reader has a strong desire for marriage (which is good) but also a strong temptation to sin because she's weary of carrying a hope deferred. In addressing the temptation to rebel against God's standards, I am certainly not saying she should remain single! Far from it! I prayed for her when I received this letter, I prayed for her when I answered it, and I prayed for her again as I edited this column. My prayers were that she, like all of us, would receive grace to withstand temptation now and the blessing of a believing husband in the (near!) future.
QUESTION:  I will be celebrating my 39th birthday in a couple of months time and have only had one boyfriend. I have kept myself 'so well' all these years and have not messed around that some Christian friends have told me that if ever I was to fall and sleep with a man they would be devastated. My family too knows about my state by observing me and they tell the younger ones to emulate me. I am not praising myself, but just want you to know how much I have tried to keep myself clean for myself and my husband to be.
However, my major problem now is that I don't know how much longer I can continue holding on and believing God for a husband. I just moved to a new country and the culture here is not as friendly as back home. I have been struggling with loneliness and am even thinking that I will just get any man merely for the sake of companionship. I know all about not being unequally yoked with a non-believer, but the brothers in Church are not interested in me so what am I expected to do? Sometimes I wonder whether God even listens to me - maybe He is busy with other more important people. I have been a born again, God-fearing and Spirit-filled Christian since I was a teen and know the Bible very well and also know that my thoughts and feelings are not correct, but it is hard to think otherwise.
I am not sure that I can continue any longer being alone. I guess whatever man comes my way will be the one I will link myself to, Christian or non-Christian, even if his intentions with me are far from holy. I will just go ahead and, well, God will punish me. I have come to a point where I just cannot bear it any more.
ANSWER: As soon as I saw the title of your e-mail, I said, "Yes, you can go on. By God's grace, you can." And that kept repeating as I read your letter. Believe me, I understand the temptation you are feeling and the discouragement that is undermining you. I want to share a few very important things with you and I hope you can hear the gentleness and empathy that are behind them:
The ultimate finish line is not the marriage altar, as good and desirable as marriage can be.

The finish line is seeing your Lord and Savior face to face, in glory. Don't forget that when temptation comes around. You must remember that you are keeping yourself pure because it's your spiritual act of worship and praise (

Romans 12

) – not just because of the hope of a future husband. If you get married, your husband will no doubt praise you for your self-control and the gift of your purity to him. But your

primary

motivation must be to please your Savior, marriage or not.

The loneliness you are experiencing is probably more than just your singleness. Yes, there are moments of loneliness being single, but the chronic bleat of a lonely heart is often the bleat of an isolated sheep, one who is far from the sheepfold and far from the Shepherd. You need encouragement and fellowship, especially because you are in a new place. How is your church? Are you plugged in there? Are you benefiting from relationships there? Are people praying for you? Are you getting to know them and vice versa? A good local church is vital for every Christian, but I would say even more so for the single Christian. It is worth whatever sacrifice you must make to be part of a church that is committed to biblical fellowship.



Don't believe the lie that you are unimportant in God's eyes.

You are an object of mercy, a trophy of God's grace, and a woman Jesus died for. Study Paul's letters. Read all that he wrote about God's work in drawing us to Himself. Immerse yourself in those rich, biblical truths until you no longer think the way the world thinks about winners and losers. That said, though, I need to remind you that you are, in fact, a loser. I'm a loser. Every single human being is a loser. Why? Because we all fall short of God's standard (

Romans 3

). BUT – and this is the wonderful fact – BUT, we have been chosen in Him to be redeemed, restored, and glorified (

Romans 8

). Unmerited favor, but we are recipients of it nonetheless, and equally so. No one is more redeemed in the Kingdom than the next person. Thus, you can be assured God is not ignoring you because He thinks someone else is more important. God is not like us in this way. Study Mary and Martha at the grave of Lazarus. As Henry Blackaby has said, God's silences are not His rejection. They often are preparation for a greater revelation of Himself.

This spiritual crisis is more than just about you having a date or not. This is spiritual warfare.

Your spiritual enemy is prowling around, studying you, and looking to devour you (

1 Peter 5

). It is about much more than just being lonely. It's about Satan discrediting your witness, bringing shame to the gospel, and getting in Jesus' face. Don't stumble now! Humble yourself before God and ask for help to battle both temptation and the indwelling sins of lust and covetousness. He gives grace to the humble, but opposes the proud (

1 Peter 5

).
Four quick points – candid and firm, but loving, nonetheless. Think of me as a coach standing on the sidelines, giving you the hard truth and shoving you back in the game. Go for the victory – a "well done, good and faithful servant" from your Master.
May God protect you through all this and also answer your prayers for a husband. These things are not mutually exclusive. I'm trusting Jesus with you for the grace He supplies in all things.






Carolyn McCulley works for  Sovereign Grace Ministries in church and ministry relations.  She is also an author ( "Did I Kiss Marriage Goodbye? Trusting God with a Hope Deferred") and blogger (solofemininity.blogs.com).  Carolyn is also a member of Covenant Life Church where one of her favorite ministries is the single women's discipleship program.  She highly recommends the resources for singles from the New Attitude conference and blog.

Your questions answered!  Carolyn will periodically answer Crosswalk.com reader questions in her Singles Q&A columns.  While we can't guarantee that each question will be answered, we do hope to hear from you!  Please send your questions regarding singleness and related topics to Carolyn at info@carolynmcculley.com.