Solo Zone: Flexibility in a Crisis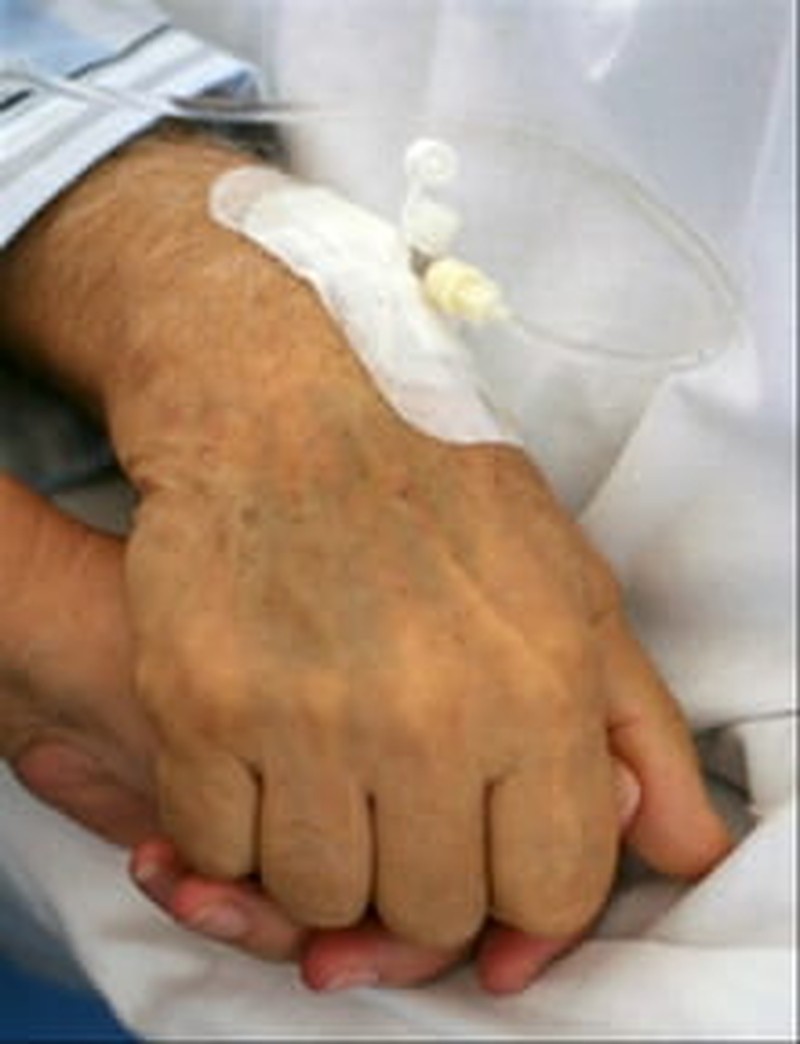 Imagine getting that phone call: a loved one has been involved in a horrible traffic accident in another state.
Can you freeze-frame your life at that moment, putting everything else on hold to jump on a plane to be at your loved one's hospital bedside?
Of course, many people can't. But Andrew Helms could. A single doctoral student at Indiana's University of Notre Dame, Helms rushed to consult with his advisors, and then scrambled to the airport for a flight home to Texas.
Granted, working on a doctorate doesn't require the same type of on-site commitment and responsibility as being professionally employed. But neither can graduate studies be easily maintained when you're fraught with the relentless urgency of having a loved one undergo multiple surgeries. In different hospitals. By various specialists. With progress measured in excruciatingly indistinct increments. All of which awaited Andrew and his family as his brother's long road to recovery began that summer day last year.
Brother, Can You Spare the Time?
At 18 years old, Peter is Andrew's youngest brother, with two other siblings in the middle.Being the oldest has always given Andrew a tendency to play the role of protector for his brothers and sister, despite what he describes as "a healthy mixture of camaraderie and rivalry" between them.
"They are specially placed in my life for me to practice the discipline of brotherly love," Andrew unabashedly reasons."It's easier to see how much they need my love when they are in trouble."
For the first few hours after that initial, crisis phone call, nobody really knew if Peter would survive. His small car had been hit broadside by a full-sized pickup truck at full speed, and heroic witnesses to the crash assumed the worst until paramedics arrived and managed to find a pulse. They rushed Peter by helicopter to a Fort Worth trauma center, suffering from severe paralysis, puncture wounds to his face, broken facial bones, and bleeding in his brain.
Surgeons were able to drill a hole in Peter's skull to relieve some of the pressure on his brain, and they believed his spinal cord had been spared serious injury. And the Lord spared his life.
But little else.
Today, after ten months and several surgeries, Peter remains in a minimally conscious state, unable to communicate or voluntarily move his body except for slight twitches and eye movements. Although the progress that has taken place has been a blessing, that progresss has been disappointingly slow in coming. Yet family members have rallied around, joined by congregants from their church and friends in their community around Fort Worth to support the family in ways we never realize we need until such a crisis.
Most days, everyone's time is spent maintaining a steady regimen of physical therapy so Peter's limbs retain a range of motion and flexibility. Doctors remain hopeful about his prognosis, but he's yet to reach the point where he's eligible for intensive rehabilitation. So the family soldiers on with Peter at home, where his hospital bed has commandeered their former living room, and everyone's routine now centers around his care.
Lessons of Faith and Purpose
The emotional, physical, and even spiritual toll on Peter's family and friends has been immense, but at the same time, profoundly faith-building. As a doctoral philosophy student, Andrew has developed a keen awareness of how his own relationship with Christ has flourished during what could be a season of despondency.
"During the hardest moments, in the midst of deep grief and fear for Peter and all the things that he seems to have lost, God has sustained and comforted me with this thought: All those things… are gifts from Christ. Everything beautiful and praiseworthy in Peter is a direct reflection of Christ's beauty and praiseworthiness. Therefore, nothing is really lost; instead, we're being directed to look up from the broken image, back to the Person who formed it to resemble himself, and who really possesses those good things by right."
Of all the truths God may be revealing about himself by allowing Peter's present condition, Andrew sees a particular relevance for all saints who suffer.
"In the present difficult circumstances, Peter has been given the great gift of reflecting and identifying with Christ in his humiliation and suffering. If that's the case, then, because of his unity with Christ, Peter will be exalted and restored someday. So, this injury is actually a gift straight from the hand of a gracious God who plans for Peter to be holy… rather than a gifted artist or an intellectual genius."
Andrew also can't escape less complex reminders about the purposes of community in faith.
"God's been helping me see that for us Christians, human relationships are the training ground for, and entry into, close communion with himself. The presence of other people in our lives calls for us to develop deep habits of sacrifice and self-giving. We have to learn humility by sacrificing our desires to the good of others, as bearers of the image of God."
This Present Present of Singlehood
Which, in a way, helps to explain why Andrew's singleness has been an odd sort of blessing. His professors at Notre Dame graciously offered him a leave of absence for a year to help with his brother's recovery. So Andrew simply stayed in Texas after flying down the day of Peter's accident, relieved to be able to support his family without competing responsibilities.
"Given Peter's accident, I am grateful for my current state of singleness," Andrew acknowledges. "Being unmarried has made it much easier than it would have been for me to give my time and effort towards his care and rehabilitation… I had this freedom to change my location and devote my time to helping my brother for a year. I don't know what I would have done in other circumstances."
"As a Christian who is unmarried, I am trying to use the free time that I have—that would have been used up caring for a wife and a family—in service to Christ and his church. This year, that means serving my brother in his time of need."
Granted, a one-year hiatus during his pursuit of a doctorate won't be catastrophic to Andrew's career. It's even been educational in itself.
"It has changed me as a person: made me more grateful, more confident, more loving, less afraid of what people think of me," he reflects. "During the hardest moments, in the midst of deep grief and fear for Peter and all the things that he seems to have lost, God has sustained and comforted me."
As his hiatus from Notre Dame starts winding down, and as his brother's condition continues to stabilize, Andrew has begun looking towards the future once more. And although singlehood has been a unique advantage so far, he's willing to, shall we say, broaden his relationship horizons.
"I hope that God's plan for me involves marriage in the near future," he admits. "At the same time, I am not waiting on marriage to make me happy or give me purpose in life. I already have those things in Christ."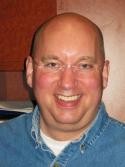 From his smorgasboard of church experience, ranging from the Christian and Missionary Alliance to the Presbyterian Church in America, Tim Laitinen brings a range of observations to his perspective on how we Americans worship, fellowship, and minister among our communities of faith. As a one-time employee of a Bible church in suburban Fort Worth, Texas and a former volunteer director of the contemporary Christian music ministry at New York City's legendary Calvary Baptist, he's seen our church culture from the inside out.

You can read about his unique viewpoints at o-l-i.blogspot.com.