Surviving Valentine's Day
Christa Farris

2004

14 Feb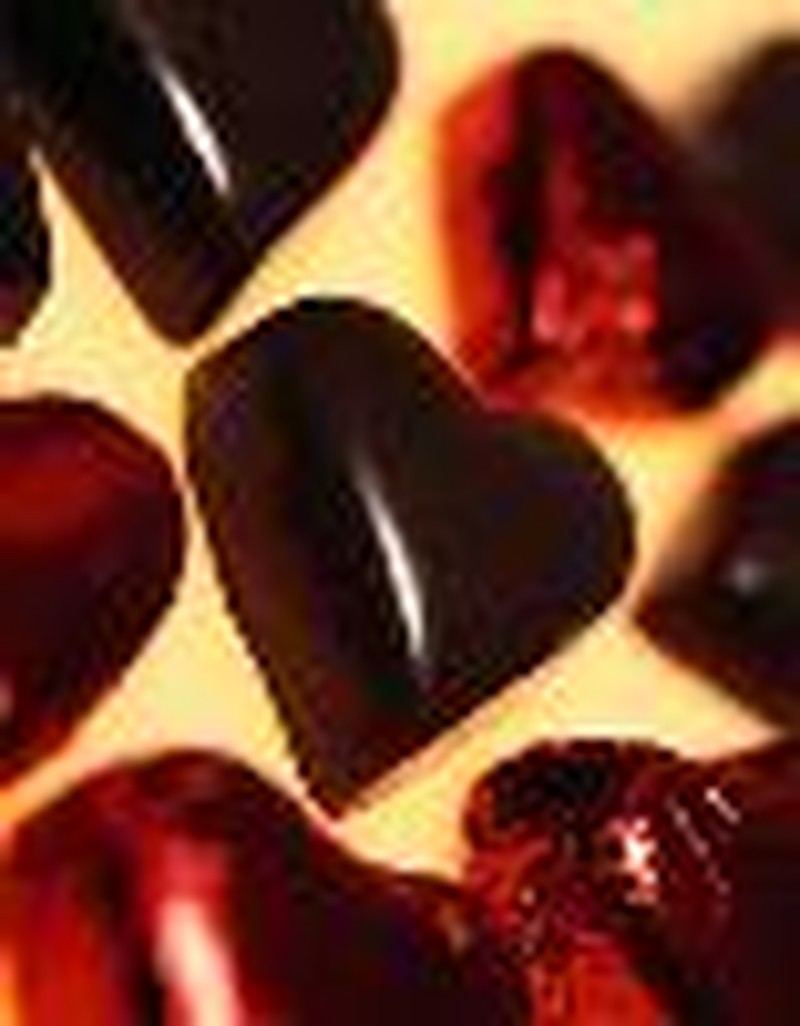 When you're a kid, Valentine's Day is usually nothing but pure innocent fun. Instead of stressing over roses and engagement rings, you cover a shoebox with construction paper, pink and red cutout hearts, and make sure to cut a slit into the top so your fellow classmates can place their cartoonish declarations inside.

Cupcakes, conversation hearts and more sugar than should legally be consumed complete the day dedicated to love. Everyone's happy, and feelings of rejection and unfulfilled expectations don't usually follow the day's activities.
And then, you grow up.
Right smack in the middle of adolescence, I declared this "senseless" holiday "evil" and a "waste of time." With my poodle-permed hair, love of basketball and unpopular Christian faith in our public junior high school, my dating life was basically non-existent. While the popular girls were presented with flowers, engraved ID bracelets and secret admirer notes, all I had to my credit was a heart-shaped box of Russell Stover chocolate from my Mom. Little consolation when you have dreams of Prince Charming grandeur. But despite my cynicism about the holiday, I really believed things would get better-after all, that's what everyone who loved me most said.
Needless to say, I didn't fare any better in high school, so I was convinced that college would bring my knight in shining armor. Or at least a guy who'd take me out for dinner, so I didn't sit at home crying while watching sappy movies and consuming unhealthy amounts of Ben and Jerry's cookie dough ice cream.
But when you choose to attend a Christian university where getting a "ring by spring" is the ultimate goal for most women who attend, the odds are highly stacked against you. When you've decided to forego the MRS degree (read: a euphemism for getting a husband) and aspire for a career in journalism, you're often considered too ambitious for the primarily pastoral-types who frequent a school like I attended.
To combat the inevitable disappointment, I annually sported head-to-toe black attire and an attitude to match. I didn't need any of those trivial things to be validated as a person. I didn't need some silly holiday to feel loved. And while the sentiment was true, my approach and reaction was definitely wrong.
In I Corinthians 13, Paul paints a picture of love that's anything but the societal norm. Love isn't a lavishly adorned three-week infatuation with Mr. Wonderful that leads to a fairy tale wedding a couple of months later. Love isn't getting a pile of presents from the pink sea of Valentine's trinkets at Target. It's patient, the exact opposite characteristic of our instant gratification society.
And after lots of further investigation and the comforting encouragement of good friends, I slowly began to take these words to heart. Whether or not I'm in a romantic relationship, I'm required to be the kind of woman who loves others and is worth loving. I needed to learn how to keep fewer records of wrongs when I'd point out people I thought didn't deserve the happiness they experienced on February 14 and truly be happy for them. I also needed to focus more on my first love than daydreaming about a dating relationship making me feel like a completely loved person. Because no human being can ever make you feel completely loved.
Now, while I still may get weepy from time to time when I watch a romantic comedy like Notting Hill, I handle Valentine's Day with more of an elementary school approach. In fact, we're handing out cartoonish Valentine cards as a joke at work today while consuming unorthodox amounts of sugar. And then I'm going bowling and watching some good movies with my single friends, knowing full well (and not just because my Mom told me), that God has special blessings for me ahead. And as an added bonus, I'll be even more of a blessing as I continue to become more patient and kind in the meantime.

Christa Farris current lives in Nashville, Tenn. and serves as the editor for CCMmagazine.com and a Contributing Editor for CCM Magazine.