Ten Points to Ponder About Online Dating
Carolyn McCulley

Author & Contributing Writer

Published

Nov 22, 2005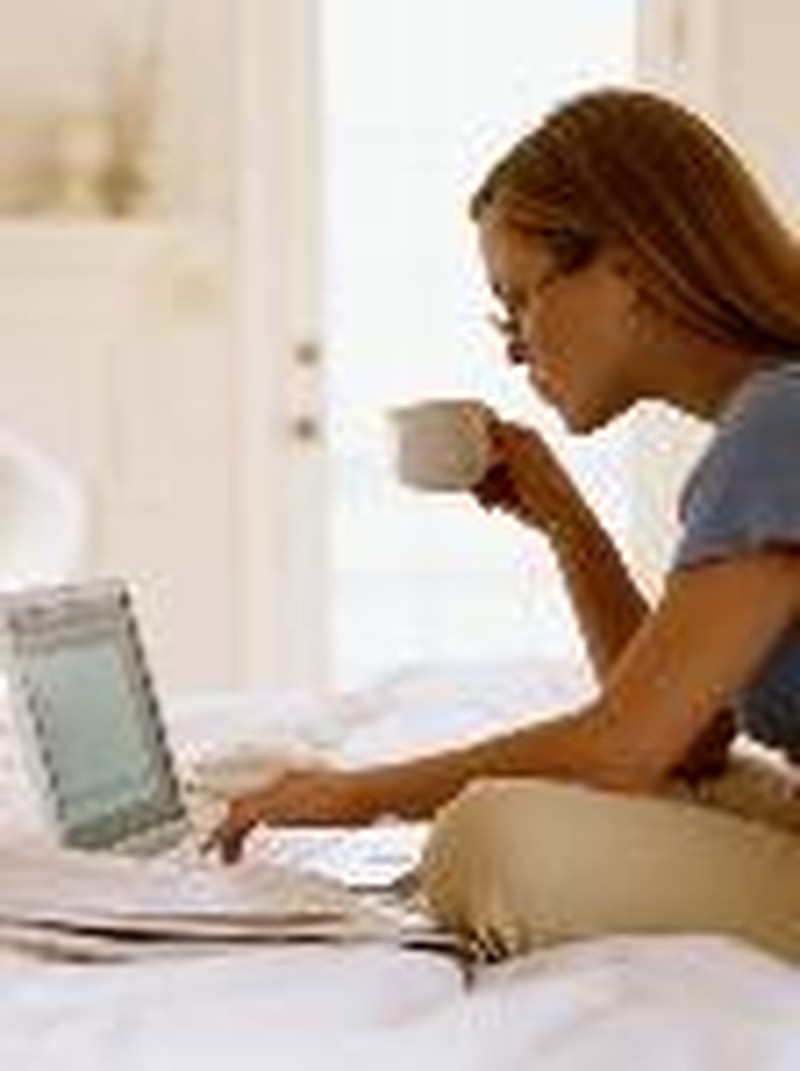 Ah, yes. The first frost, the bare trees, and the retail stores all decorated for Christmas. We're in the season the Solitaire Triple Crown – with Thanksgiving just past (where the turkey is the only single male around, and look what happened to him!), Christmas (you know you're lonely when you're trying to catch the eye of the mall Santa), and New Year's Eve (Blockbuster, here I come).
Then one day your eyes are drawn to an advertisement for online dating. "Hmmm, maybe this is my ticket to a date for the holidays." Perhaps. But before you fire up that computer, you might want to ask yourself some questions first. Here are ten points to ponder about online dating before investing your cash or your time.
Is it wrong to use the Internet? No. The Internet is just a tool. People use it for good and for evil. Inherently it has no moral value. Thus Christians have to consider their motives for using this tool. I've been asked if those who are using online dating services are not trusting God. My answer is, "I don't know. I can't possibly know the motives of millions of people."


There's a lot to be said about motives, but before we get there, let's just consider the cold hard facts. Online dating is one of the most profitable activities on the Internet, according to numerous industry articles published online. Successful businesses are built on repeat clientele. So you have to be savvy about what the numbers really mean. According to a recent syndicated news report, one leading company claims approximately 12,000 couples have gotten married through its service. That's since its inception five years ago, presumably, but if you compared those 12,000 couples/24,000 individuals against the six-million user benchmark that this same company recently announced, that's less than a one percent return on investment. So if you are considering such a service such, you have to remember that first and foremost it's a business. A very profitable business.


Speaking of that low return on investment, let's consider another factor in the equation: how we steward our finances as Christians. The Bible has a lot to say about money and how we are to handle what we receive from God. (I don't have time to develop this thought now, but I'll refer you to an excellent book on the topic – Randy Alcorn's "Money, Possessions, & Eternity.") So I would ask those considering such a service if they have prayed about it and if they believe before God that this would be a good use of their money. I'm not saying that the answer is automatically no. I'm not God. I'm simply recommending that we talk to our heavenly Father before we presume to make such an investment. We will have to give an account one day about what we did with what He gave us.


Money is not the only thing to be invested in online dating – much time is required, as well, which is another gift from God. Given your other responsibilities, is this the best use of your time in light of eternity? Have you prayed about it?


Have you considered how you'll be accountable for your interactions with others online? Just as there is safety in being observed and accountable in your "carbon-based" relationships, there is the same, if not greater, need in cyberspace. Would you be willing to share your user IDs and passwords with others so that your correspondence could be observed?


Now, back to those heart motives. Here are some questions to consider. Are you feeling panicked or anxious that you have to "do something" about your singleness? (Please note the emphasis here on anxiety. I'm not saying that it's bad to be proactive about getting married.) Are you believing the best about God's plan and timing for your life, or are you thinking this is your last available option? Are you sinning in your thoughts against the opposite sex, judging them for not responding to you? Have others submitted observations to you about your previous relationships that you have ignored or left unresolved? Are you anxious about your impending birthday? Are you trying to get a date for a future event or holiday celebration because you dread being alone in those situations? And finally, have you considered the strong possibility (given the data I presented above) that you might end up paying to be rejected? That sounds harsh, but obviously that's a common experience in such a clinical environment as online dating. Have you thought about the effect that this might have on your soul? Have you counted that emotional and spiritual cost?


Have you sought counsel from others about this idea? By others, I don't mean just your other single friends. What is your pastor's advice to you? What would your small-group leaders say? What is your parents' perspective? What about your accountability partners? Would they be willing to "shepherd" you through this process?


Have you thought about the narcissism factor? Let's be completely honest here. You won't be receiving all the normal visual and sociological clues about someone you meet online. So any giddiness you might experience while corresponding online has nothing to do with the other person. It has everything to do with the rush of thinking someone else finds you attractive. But you won't know that for sure until you meet. How are you planning to guard your heart in such a scenario?


We all know that there can be quite a gap between what a person will tell you about himself and what he actually does. When you go online, you initially forfeit a very useful research tool, which is the ability to observe a man's or a woman's interactions with others. You also typically forfeit the recommendations of others. You only have an individual's own recommendations to weigh. How are you planning to compensate for this?


About that Big Meet, you are aware that the collective testimony of online daters is that no one ever looks like their photo ... right?

In presenting these questions, I'm not taking a position for or against online dating. I realize that, yes, a small percentage of people have married someone they met online. I also know many more people who have not met anyone suitable online. This, like many aspects of modern life, has no clear chapter-and-verse directive in the Bible. It is a wisdom issue. So I am praying that these ten points will help many singles wisely discern their motives, seek counsel, and consider this activity against what Christians are clearly commanded by Scripture to do and seek.

Even in the age of the Internet, God's promises for our provision still stand. "Therefore do not be anxious, saying, 'What shall we eat?' or 'What shall we drink?' or 'What shall we wear?'  For the Gentiles seek after all these things, and your heavenly Father knows that you need them all.  But seek first the kingdom of God and his righteousness, and all these things will be added to you" (Matthew 6:31-33).

Carolyn McCulley handles church and ministry relations for Sovereign Grace Ministries and is a member of Covenant Life Church in Gaithersburg, MD. This column originally appeared on her blog, Solo Femininity. She is also the author of "Did I Kiss Marriage Goodbye? Trusting God with a Hope Deferred" and a contributor to "Sex and the Supremacy of Christ" (edited by John Piper and Justin Taylor). Carolyn welcomes your comments at info@carolynmcculley.com.