The Future: Living Today in Light of Eternity
Andrew Farmer

Sovereign Grace Ministries

2003

17 Dec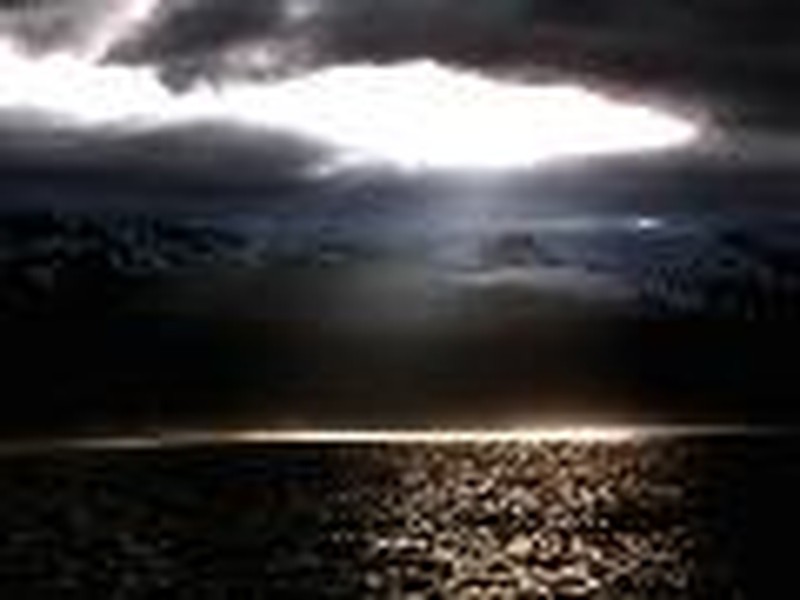 Puritan pastor/theologian John Owen had a wonderful description of the work of Holy Spirit. He called the Spirit "the beautifier of souls."

In the divine ownership plan, the Holy Spirit is the master craftsman, the foreman of God's renovation work in our lives. He carries out his job in a number of ways. He makes sure God's work goes according to specifications ("guides us into all truth," Jn 16:13-15); shores up weak spots (Ro 8:26); gives us unique features and functions (1Co 12:4-11); and stamps "PROPERTY OF GOD" all over us ("The Spirit himself testifies with our spirit that we are God's children," Ro 8:16).

But we're not just piles of building material waiting for the Craftsman to start hammering away. God's ownership means we can take part in the construction. Gordon Fee writes, "Life in the Spirit is not passive submission to the Spirit to do a supernatural work in one's life; rather, it requires conscious effort, so that the indwelling Spirit may accomplish His ends in one's life."

This cooperative effort is what Paul is talking about when he exhorts those who "belong to Christ" to "keep in step with the Spirit" (Gal 5:24-25). While the Holy Spirit/Master Craftsman is doing the work of beautification in us, we are the laborers whose effort is somehow important to the project. Jerry Bridges puts it this way: "God's work does not make our effort unnecessary, but rather makes it effective."

Thus far in this series we have discussed how the Cross provides overcoming power for our past and constructive power in our present. But how does the Cross shape our future? It is this question that will occupy us for the next few columns.

For the Christian, the future begins at this moment and extends to eternity. We therefore will look at our goals, choices, and opportunities as single adults in light of the Cross. It is here that the words of Jesus provide both marching orders and assurance of victory for the future: "If anyone would come after me, he must deny himself and take up his cross daily and follow me. For whoever wants to save his life will lose it, but whoever loses his life for me will save it" (Lk 9:23-24).

 In conclusion of this topic, we must remember that for the Christian, the "Who am I?" questions must be answered both negatively (rejecting the lies of the world) and positively (embracing the truth of Scripture).
 
Who I am not:
I am not the sum total of my self-perceptions.
I am not the accumulated facts of my life history.
I am not what others believe about me.

Whose I am not:
I am not my own; I do not belong to myself. (Ro 14:8, 1 Co 6:19-20)

Whose I am:
I am God's child, bought with an incalculable price, set apart for noble purposes. (1Jn 3:1, Ac 20:28)
I am God's workmanship, and he who began a good work in me will be faithful to complete it. (Eph 2:10, Php 1:6)

May these truths inform your ambitions for the rich single life.

Recommended Resources:

The Rich Single Life by Andrew Farmer: "The truths contained in The Rich Single Life could revolutionize your understanding of singleness. Andrew Farmer skillfully shows single Christian men and women what a rich and valuable opportunity they have. Just as importantly, he explains how to take full advantage of that opportunity. This book will help you live the single life in all the fullness of God."  -Joshua Harris, author and pastor. Available from the Sovereign Grace Store.

In Light of Eternity by Randy Alcorn: Randy Alcorn writes in everyday language about the thoughts, worries, and questions almost every Christian has. In this book, subtitled "Perspectives on Heaven," he asks the questions: What will Heaven be like? Will we recognize one another? What will we be doing to fill our time? Can those in Heaven see us? And more. Through anecdotes from his own life as well as from the characters in his novels, Alcorn makes heaven and the rewards waiting for the saints come alive. He creates anticipation for the day that we will be with our Lord. This is an inspiring book, encouraging us to have a "heavenly" perspective on life.