The Power of a Woman's Life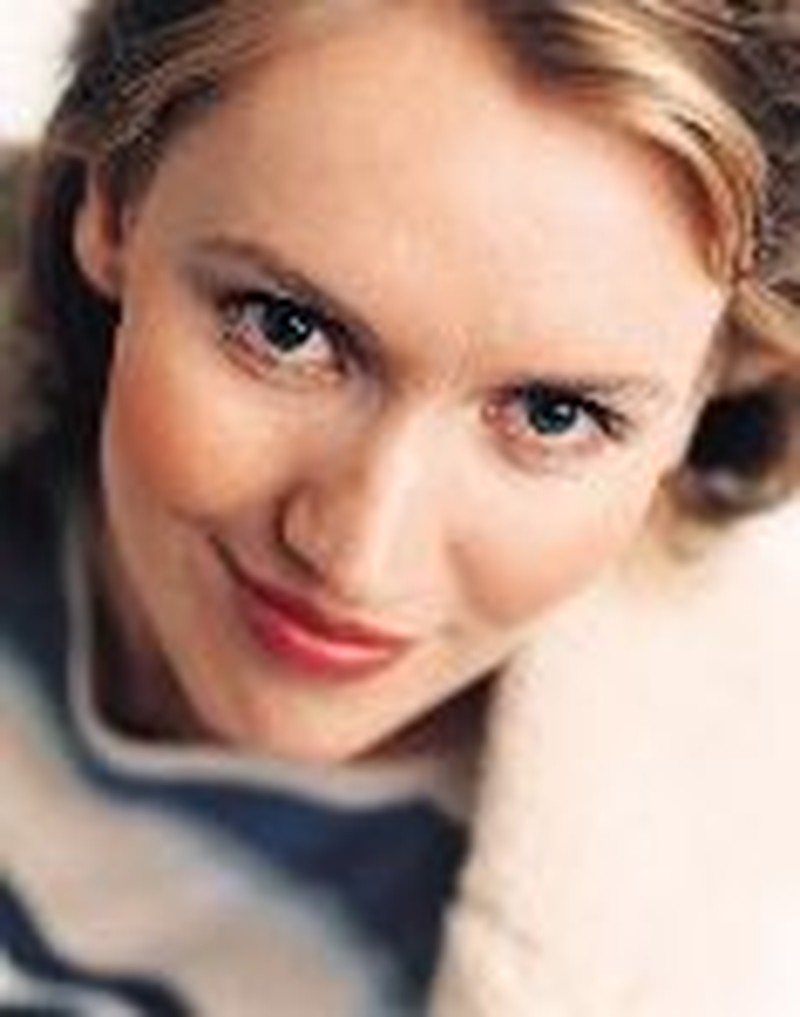 When the history of the word is finally told rightly – one of the great joys when we reach the Wedding Feast of the Lamb – it will be as clear as day that women have been essential to every great move of God upon this earth.
I wanted to say "nearly every great move," not wanting to overstate a crucial point and recognizing that there are moments when men have led the way.  But Stasi chimed in and said, "Thos men had mothers, didn't they?!"  I was thinking of Moses who seemed to lead the Exodus, but it quickly dawned on me that it was his mother who saved his life as a baby (at the risk of her own life and the lives of her entire family).  It was his sister who stayed with the babe and suggested a nursemaid when pharaoh's daughter took him for her own.  (That nurse would be, of course, his mother).  Okay, I concede.  Women have been essential to every great movement of God.
Certainly there are those amazing moments in the Old Testament like the story of Rahab who secured the Hebrews' successful military launch into the Promised Land.  And Esther who saved her people from genocide and secured the future of Israel … and of the world.  It's clear that women supported the ministry of Jesus, financially and emotionally, and women were the ones who stayed with him when nearly all the men hightailed it and ran.  As we read the story of the spreading Gospel and the birth of the Church in the New Testament, we encounter women like Lydia whose home became the staging point for the evangelism of Thyatira and Philippi; women like Nympha and Apphia who hosted the emerging church in their homes – again, at great risk to themselves and their loved ones.  There is Priscilla, who risked her life to help Paul spread the Gospel, and Junias, who was with Paul when he was in prison and whom he calls "outstanding among the apostles" (Romans 16:7).
And of course, the salvation of mankind rested on the courage of a woman, a teenage girl.  What if she had said, "No?"  What if any of them had said, "No?"
To try and give honor to women in the sweep of history is impossible here.  It would be easier to think of any of the great or small turning points in God's rescue of mankind and try to find one where women were not irreplaceable.  From the beginning, Eve was God's gift to the world – his ezer kenegdo for us.  History is still unfolding and your existence on this earth as a woman is proof that you have an irreplaceable role to play.  You are a woman, are you not?  An ezer kenegdo to your core.  Your lingering disbelief (may it be fading away) that anything important hangs on your life is only evidence of the long assault on your heart by the one who knows who you could be and fears you.
There is much life saving that needs to be done yet, and someone needs to do it.  Not in a pressure-filled, You'd better get to it kind of way.  Rather, an invitation.  Your feminine heart is an invitation by your Creator.  To what?  To play an irreplaceable role in his Story.  Isn't that what your Lover wrote there?  Some dream, some desire, something so core to who you are it almost hurts to think of it.  The very longing is such a part of your being it's scary even to give it a voice.  You may not know the dream itself yet.  But you know the longing to play an irreplaceable part.  That is a good beginning.
Ezer is woven into the fabric of your feminine heart.  You must live this out.  What lives, what destinies are hanging on your, "Yes" to God? 
Your Irreplaceable Role
Our friend Jeannine has been a career missionary with OMS for thirty-two years.  For the last fourteen, she has been pouring out her life in Medellín, Colombia – a city and a country infamous for drug cartels, murders, violence – a culture of death.  It is not a place friendly to Christianity.  "Sixty pastors a year are murdered in Colombia," she told us on a recent visit.  Jeanine first followed God's call to teach Hebrew in a seminary there.  Then he upped the stakes, asking her to minister in the country's notorious prisons.  A single woman, walking into overcrowded, all-male prisons filled with hardened criminals – an incarnation of hell on earth – to bring the love of Jesus.
In Bellavista, a Colombian prison in Medellín, more than 6,000 inmates are crammed into a prison designed to hold 1,500.  "Up until (14) years ago when the Bible studies began, Bellavista was known for its violence – there was an average of two murders a day within the prison walls … as lives are being transformed, the killings are slowing," she said.  Only seven inmates were murdered from 1990 to 1997.  Jeanine risks death daily, but she does not keep that from stopping her.  For as she says, "Security is not found in the absence of danger, but in the presence of Jesus."  More than 500 inmates are currently studying Scripture at the prison and literally thousands have been saved through the ministry Jeanine started.  She is their ezer.  The ezer to many in Colombia.
Our dear friend Carol has a bright mind and a keen intellect.  A favorite among her professors, she graduated from an Ivy League university at the top of her class.  Her mother is a professional, her father a university professor, her sister a physician, and her brother is finishing a law degree.  The sky is the limit for Carol.  She reads constantly.  She is aware of international events and analyzes world trends.  She plans her days so as not to miss National Public Radio broadcasts.  And she just gave up what looked like a golden career move to stay at home full time with her newborn son.
There is nothing on earth Carol would rather do – yet it was an incredibly difficult decision to make.  Her family doesn't understand; she feels she has let them down.  She has hopes and desires to pursue a higher education.  There is much that she wants to do, to learn, to experience.  She has given up so much of her own life in order to bring life to her little boy.  Learning to mother her child is requiring more of her heart and soul than she thought possible.  God called Carol to the high position of mothering, and she is choosing to die a thousand small deaths to her self every single day while at the same time falling ever more in love with her son.
Carol chose to say, "yes" to God and followed his lead into the hidden life of a stay-at-home mom.  God is meeting her there.  In the hiddenness, she is discovering the holy.  And she is playing the most irreplaceable, essential, powerful, life-impacting role imaginable.  As G.K. Chesterton wrote,
To be Queen Elizabeth within a definite area, deciding sales, banquets, labors, and holidays; to be Whitely within a certain area, providing toys, boots, cakes, and books; to be Aristotle within a certain area, teaching morals, manners, theology, and hygiene; I can understand how this might exhaust the mind, but I cannot imagine how it could narrow it.  How can it be a large career to tell other people's children about the Rule of Three, and a small career to tell one's own children about the universe?  How can it be broad to be the same thing to everyone and narrow to be everything to someone?  No, a woman's function is laborious, but because it is gigantic, not because it is minute. (What's Wrong with the World)
On Ellie Claus's seventeenth birthday, she crossed the finish line at the Junior Iditarod Champion – a 150-mile dogsled race through the Alaskan wilderness.  Ellie lives in "the bush," the outback of Alaska where she has grown up with the untamed wilderness as her backyard.  It has been her dream to compete in the full-fledged Iditarod Trail Sled Dog Race, a 1,150-mile cross-country trek from Anchorage to Nome.  (You have to be eighteen to run the Iditarod.)  Polar bears prowl part of the route.  Wolves, too.  Mushers are sometimes attacked by moose.  Temperatures can dip to seventy degrees below zero.  Competitors run the nine-to twelve-day race alone, without any outside assistance, on just a couple of hours' sleep a day.
Ellie is a petite, darling young woman you'd picture more at home at a prep school or on a dance team than running the dangerous Iditarod.  But Ellie's heart is alive and passionate, thanks to her love of God.  She is willing to take enormous risks to become the woman that she is meant to be.  In 2004, twelve days after she turned eighteen, Ellie became the youngest person (man or woman) to run the Iditarod.  She crossed the finish line after eleven days, nineteen hours, and twenty-four minutes, finishing forty-fifth out of a field of eighty-seven.  Her grandmother runs marathons (twenty to date) and her mom guides backcountry skiing in Alaska.  Women of adventure, each of them!
My friend Tammy has been a leader in women's ministry for decades.  She is a gifted woman, totally sold out to God.  And a few years ago, God invited her to come away with him and sit at his feet.  Alone.  He called her to leave her position on the church staff.  He called her to quit leading her small group, her Bible study, her accountability group.  He asked her to become a woman of "one thing" – to become a Mary, a woman devoted to worship.  To minister to the heart of God.
Tammy chose to say, "yes" to God and followed his lead into the secret realm of his heart.  Her friends thought she was nuts.  The church leaders chastised her publicly for abandoning the Great Commission.  She was accused and misunderstood.  It hurt.  But God had captured Tammy's heart and has been capturing it ever more deeply since.  She has been captivated by his beauty.  And his radiant beauty shines forth from her countenance.
Tammy became a worshiper and her life of pouring her adoring devotion onto Jesus has become a beacon and a call to countless women to do the same – to attain to the high and holy calling of ministering to the heart of God and to discover ever more the treasure of who he is.  I am one of those women who have been changed by her life.  Tammy is playing her amazing, irreplaceable role very well.
Kathleen felt the call of God to become a doctor early in her life.  As the daughter of an ob-gyn she was exposed early and often to the cost paid by doctors and their families – the long hours, the sleepless nights, the inconvenient emergencies.  Kathleen has also been captured by the call of Christ to third world countries.  She is pursuing her medical degree overseas so that she can play her irreplaceable role as a missionary doctor, bringing physical healing through her expertise and spiritual healing through her God.
You see, our true places as women in God's Story are as diverse and unique as wildflowers in a field.  No two look quite the same.  But we all share certain spheres of influence to which we are called to be an ezer.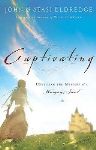 Reprinted by permission of Thomas Nelson, Inc., Nashville, TN., from the book entitled "Captivating:  Unveiling the Mystery of a Woman's Soul"; © 2005 by John & Stasi Eldredge.  All rights reserved. 
John Eldredge is the founder and director of Ransomed Heart™ Ministries in Colorado Springs, Colorado, a fellowship devoted to helping people recover and live from their heart.  John is the author of numerous books, including "Epic", "Waking the Dead", "Wild at Heart", "The Sacred Romance" and "The Journey of Desire."  John lives in Colorado with his wife, Stasi, and their three sons, Samuel, Blaine and Luke.  He loves living in the Rocky Mountains so he can pursue his other passions, including fly-fishing, mountain climbing and exploring the waters of the West in his canoe.
Stasi Eldredge, is the co-leader of the women's ministry of Ransomed Heart™ and is passionate about women discovering their identity as the Beloved of Christ.  Stasi is drawn to the beauty of the West and would more likely be found outside adventuring than inside tending her home.  She loves her family, bubble baths, deep conversations, the wind, her dog, Scout, someone else doing the dishes, a good movie, a good cry, a horse named Cora and "most of all, how God loves and surprises me by continuing to come for my heart in amazing and intimate ways."