Truth Shines from Penn State Pain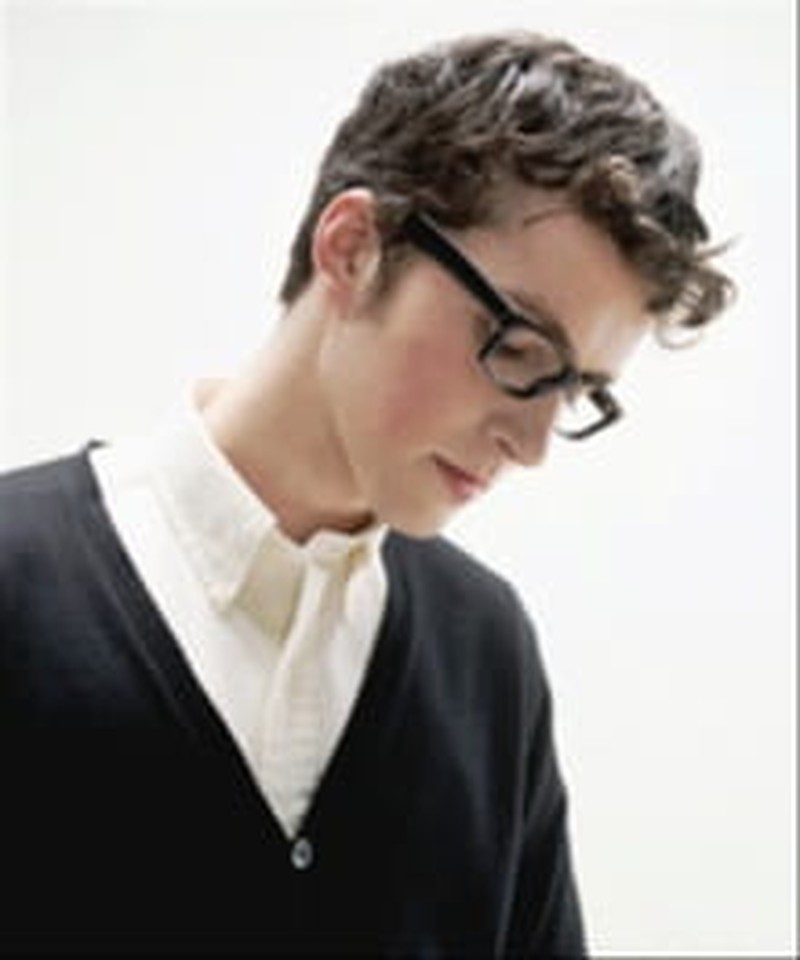 EDITOR'S NOTE: The following is the latest installment of Solo Zone, a monthly article series focusing on believers who have taken advantage of serious opportunities God has laid in their faith walks—and whose singleness actually works to their benefit, as well as God's glory.
Although they've yet to be proven in a court of law, the infamous allegations against former Penn State coach Jerry Sandusky are explosive.
They're damaging not only to Sandusky's personal career, but also to the legacy of Joe Paterno and one of the most storied college sports programs in history.
Yet many of us forgot in those early days of this sordid story not only the victims prosecutors claim Sandusky abused for years, but other victims of child abuse who've been enduring their own private torture, quietly, and outside the media's glare.
One of those victims is J.C. Derrick, a 28-year-old journalism student currently interning in Washington, D.C. When news of the charges against Sandusky broke in November, Derrick struggled with suppressing his secret grief over what happened to him when he was eight, twenty years ago.
Finally, however, he could stand it no longer, and out from his journalistic persona flowed a poignant editorial on the topic that ran in the prestigious Washington Post and, since then, over a dozen other newspapers across the country.
His account proved so compelling that hundreds of readers e-mailed him, many with their own harrowing stories of child abuse, some of them being told by victims for the very first time. Even in Washington, D.C., a couple of recent acquaintances admitted to him privately that they were also victims of child abuse.
From Victim to Victims' Advocate
The depth of pain and breadth of victimization stunned Derrick. "You like to think this is rare and never happens," he explains. "But the statistics say otherwise, and that's what we have to recognize."
Like many victims, Derrick's abuser was a family member. "It was a series of incidents that took place when I was 8 and 9. Although they were traumatic, what allegedly happened to those boys by Sandusky is much worse. I was not threatened with harm, but even though it's been 20 years, I remember fear being a big issue. I wanted to say something but didn't. I wanted it to stop, but I didn't know. I felt trapped."
He didn't mention a word of it to anybody until 15 years after it stopped, and by then, his abuser had been dead for a decade. Up until this past November, only his immediate family and a few close friends ever knew.
"For the majority of my teenage years and early adulthood, I never gave it a thought—literally. I've since learned that this is a common symptom for victims of sexual abuse. I put it so far to the back of my mind that I basically forgot it happened."
Even after he finally broke his silence to his family, none of them really dwelled on it. "It's not something I often talked about because it just makes people uncomfortable—me included. Who wants to bring that up? And even though I'm a survivor, I join everybody else in not wanting to think about it."
So he's gone on with his life, letting the pain of his past lie untouched like shipwrecks in the murky depths of memory.
And then the Sandusky news blew everything out of the water.
"After the first day or so I told myself I needed to stop watching the coverage, but I couldn't do it," Derrick recalls. "It was like a magnet. I had to keep watching, and it just got me more perturbed the more I saw people expressing their ill-informed opinions."
He knew what he had to do. And before long, his compelling column took shape on his computer screen.
"Every word took effort, and every word is evidence of the grace of God. It was hard, but looking back, it didn't take that much time. I was pretty shocked when they sent it back for final edits and very little had changed."
Scratching the Surface

His column ran over a weekend, and quickly attracted attention not only in Washington, but across the country. Derrick had managed to bridge a gap between what we want to pretend isn't real and the victims with whom we've never learned to sympathize.
"What irritated me so much about the Penn State situation is that people were acting like this has never happened before. As I said in my column, it's happening all around the country right now! We're seeing that as people come forward for the first time to talk about their stories. I've received hundreds of e-mails, many of which are from victims, and many of whom have never shared their secrets."
Struck with the raw emotion from fellow victims, Derrick felt compelled to respond personally to nearly 200 of them. Some testimonies were so traumatic, he enlisted the support of a professional Christian therapist to help suggest resources for recovery. 
A fraction of his feedback has come from readers who felt it necessary to accuse Derrick of milking his victimization and playing for sympathy. In effect, however, the animosity of those crude readers lends credibility to Derrick's charge that child abuse remains a marginalized problem in our society.
What those people also need to understand is that Derrick has already forgiven his attacker. Although that relative has long since died, and the statute of limitations has passed, Derrick looks to his Savior for peace.
"Who am I to refuse to forgive what someone did to me when I've been forgiven of infinitely more sin than I can ever comprehend?" he asks.
"I always remember the parable of the wicked servant in Matthew 18. The king forgives the servant of a massive debt, and then the servant doesn't forgive a fellow servant for a debt of a few pennies. I don't want to be that wicked servant. I am forever indebted to my King."
Crediting the Master Healer
Being an intern in our nation's capital had already been an eye-opening experience Derrick was using to gauge future career options.  Now that the Penn State scandal's new focus on child abuse—and his own personal testimony on the topic—appear to have given him a voice, Derrick is contemplating how to best use that voice.
"I believe we have to change the culture in America. That means being willing to be uncomfortable, believing a child who speaks up, watching for warning signs, making difficult decisions and a whole host of things we just aren't doing. We have to face this issue head-on. The alleged inaction on the part of Penn State officials is a perfect microcosm of the rest of the country. Up until now people have been content to maintain the status quo and give sexual predators a pass. It's time to put a stop to that."
Regardless of the extent to which Derrick continues in this effort, he's already demonstrated a conviction for truth and a trust in the Creator of that truth. What started out as evil when he was eight has turned into something God has been using for good. That's Derrick's story, and you can quote him on that!
"It's only through the power of God that I've been carried through this and every other adversity that I've faced in life," he affirms. "God is sovereign, and I can say with complete certainty that he knows best."

From his smorgasboard of church experience, ranging from the Christian and Missionary Alliance to the Presbyterian Church in America, Tim Laitinen brings a range of observations to his perspective on how we Americans worship, fellowship, and minister among our communities of faith. As a one-time employee of a Bible church in suburban Fort Worth, Texas and a former volunteer director of the contemporary Christian music ministry at New York City's legendary Calvary Baptist, he's seen our church culture from the inside out. You can read about his unique viewpoints at o-l-i.blogspot.com.