3 Truths for the Church to Remember about Paul's Declaration of Singleness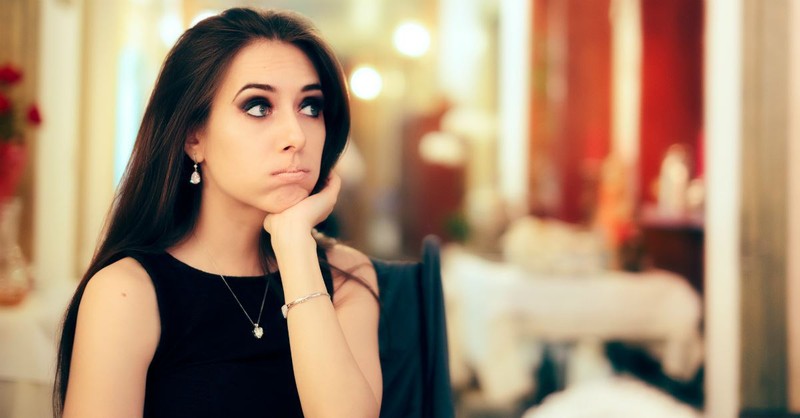 If I had a dollar for each time I've talked with a young woman about 1 Corinthians 7:8, assuring her that it's not God's wish to mutilate any and all of her wedding dreams.
In this verse, Paul tells singles and widows that it would be best if they lived like him, i.e., in singleness, and when this verse is isolated, taken out of context, it's easy to interpret it as: "If you wanna be married, too bad. God's going to challenge your love for Him by forcing you into eternal solitude."
This is some scary stuff, especially if you treasure your relationship with God—but also have a Pinterest wedding board that you've been working on since 2013. So, what does Paul mean by encouraging singleness? What does this recommendation look like in light of not just one verse, but an entire chapter? An entire mission?
Let's take a look at three simple truths, three words, to remind yourself of regarding Paul's declaration of singleness:
1. The meaning of "defraud."
From the American Standard Version of the Bible, 1 Corinthians 7:5 says, "Defraud ye not one the other, except it be by consent for a season, that ye may give yourselves unto prayer, and may be together again, that Satan tempt you not because of your incontinency."
"Defraud," from a relational perspective, means to not cheat or deceive, and in this verse, Paul is telling early believers in Corinth that relationships shouldn't be duped. In fact, the only reason a relationship should sever is for a temporary time so that each person can step away for spiritual rejuvenation. After this time, the two "may be together again."
Relationships in and of themselves aren't defrauded. Rather, when we tear relationships apart for selfish reasons, things become tainted, unholy, the opposite of what Paul proposed. Paul is in favor of healthy relationships that are built on trust, loyalty, and spiritual prioritization.
2. The definition of "concession."
In verse 6, Paul says, "But this I say by way of concession, not of commandment" (ASV). "Concession," in summary, means a thing that is permitted due to persistent request. In other words, singleness is not a commandment, but rather, entering into a relationship is something that Paul grants, if requested by a person.
Two weeks ago, my pastor said that God fulfills whatever He places on your heart, and I believe that's the concept that Paul is tapping into here. If you have a burden to not be alone, and you show up with that burden, giving it to God over and over, it's a request He grants.
Rather than understanding 1 Corinthians 7:5 as a harsh, "ye shall not" commandment, verse 6 sets the stage by confirming that God grants the petitions that your heart desires—when the petitions are handed to Him.
3. The purpose of "abide."
Verse 8 says, "But I say to the unmarried and to widows, it is good for them if they abide even as I" (ASV). If you work with my somewhat ignorant definition, it's easy to understand why so many singles fear this verse. It sounds like you're called to stay single forever and ever.
I always thought that "abide" meant to stay forever and ever. Nothing more, nothing less. After all, the Bible says that God abides with us, so my assumed definition makes sense, right? However, I was missing a crucial piece of abide, misrepresenting its purpose.
"Abide," in its most basic definition, means to "accept or act in accordance with." Rather than assuming Paul's calling everyone to stay single, he recognizes that impossibility. Humans are relational creatures, and, as Paul clearly states, humans crave relationship, and marriage is better than sexual immorality.
So, instead of interpreting this verse as if desiring marriage is an inherent sin, perhaps Paul is telling singles to abide in their singleness well. To accept their current state so they can live it to the fullest, just as Paul was maximizing his singleness as an opportunity to travel, to be away from his home, and spread the gospel to the nations.
Often, we hear that we are meant to "wait well" until we find our spouse, and while that cliché is quite obnoxious, I believe Paul is the first to attest to this concept—to fully embrace your current status, and to accept that beauty will come from both present and future relationships.
Bringing Our Hearts' Desires
The older I get, the more life experiences I walk through, the more I believe that God plants desires inside of us, then asks us to pursue Him as He leads us to our dreams. Too many times we chase after our dreams, hoping God is following close behind, and I believe that's where the fear and loneliness come from. We pursue our wants with our finite perspective, and when we fail to put God in the picture, we miss out on His goodness and love.
Then, naturally, we see 1 Corinthians 7:8 as a forever-solitary punishment for approaching singleness wrong. But God is too good to call us to follow Him from a place of fear. A place of sacrifice? Yes. Perhaps singleness feels too long, like you're the last one waiting. Maybe you jumped head-first into a chance at love that crumbled the best pieces of what you hoped it would be. There will be hurt and hard times and sacrifice as you walk through this season. But it's not meant to leave you in fear, to leave you alone.
Rather, God is simply waiting for you to bring your heart's desires to Him, day after day, ask Him to pursue your dreams for you, then get behind Him.
God has many names, but one of my favorites from the Old Testament is Jehovah Nissi—The Lord is my banner. It's often an overlooked name, but there's such beauty in believing that God goes before us, carrying our banner, our flag, our heart, what's best for us, and all the while, all He's asking is that we get behind Him as He destroys the enemy, fills our gaps, fills our hearts, and reminds us what true love is.
Related Resource: Check out our FREE young adult podcast Big Pond, Little Fish! Host Alyssa Roat joins other young professionals in a podcast exploring life, career, family, friends, and calling from the perspective of a young Christian fish trying to make a splash in the world's big pond. All episodes are at LifeAudio.com. Check out episode one here:
Photo Credit: © Getty Images/nicoletaionescu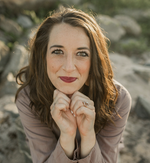 Peyton Garland is an author and coffee shop hopper who loves helping others find beauty from ashes despite OCD, burned bridges, and perfectionism. Follow her on Instagram @peytonmgarland and check out her latest book, Tired, Hungry, & Kinda Faithful, Where Exhaustion and Exile Meet God, to discover how your cup can overflow, even in dry seasons.
---
Want more interaction with the women of iBelieve? Join our fans, writers, and editors at the iBelieve Facebook group, Together in Faith, for more videos, stories, testimonies, prayers and more. Visit here to join the community!