Wanted: Christian Men Worth Waiting For
Thomas Hardesty

WORLD News Service

Updated

May 11, 2015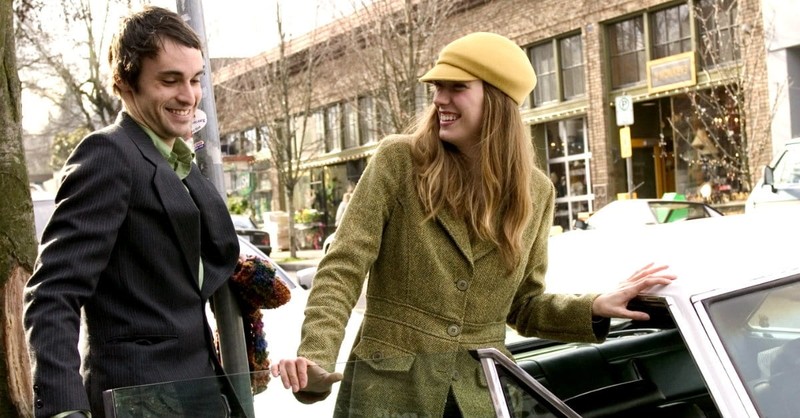 The four Christian women sitting around me are all pretty and socially active—no hunchbacks or hermits among them. But they're all single. College graduation is just a few months away, and these unattached women joke about adopting 50 cats at the local shelter to ensure they won't die alone.
Behind the jokes and smiles lies a serious, and sad, situation too many Christian women find themselves in today. They must either lower their standards for a mate so they can settle down now or hold to their faith as they pine for what is becoming an endangered species: Christian men worth waiting for.
In 1991, the average marrying age for women was 24. Today, it's 26.5. Although those numbers cover the entire population, evangelical leaders say the trend isn't much different among young Christians. Some of the blame for delaying marriage falls on women, with many wanting to spend time working and living a life of independence before settling down—choices the secular culture encourages. But Christian women who do want to marry young say men stuck in perpetual adolescence are a bigger part of the problem.
The women I talked to had a list of ideal traits they wanted to see in Mr. Right. But only one was non-negotiable: a close relationship with Christ and a life that shows it.
Besides that, leadership, responsibility, and initiative top the list. But a lot of times, guys don't even get to the first date before revealing a lack of leadership and initiative, the women told me. Instead of showing up at the doorstep with flowers, men often default to an ambiguous, impersonal text or Facebook message, to make an equally ambiguous offer: "Let's hang out in the next couple of weeks."
"What does that even mean?" one of the women asked me, appealing to one who might be able to decode the message.
Mark Gallagher, senior campus minister at Indiana State University's Christian Student Fellowship (CSF) since 1978, sees fewer students pairing up in college than when he first started working in student ministry. Of the more than 90 active members at CSF, Gallagher says only a handful are in serious relationships with someone inside or outside the organization.
While part of the lack of marriage-ready graduates can be attributed to social changes, including less pressure on women to marry young, Gallagher said it's not exactly an even playing field for singles. Girls open to relationships are naturally at a disadvantage because they simply outnumber and outperform men in ministry. Regular attendance, volunteer events, and small groups all serve as testimony to the overwhelmingly female majority in ministry, Gallagher said.
While it's easy to assume men would rather stay home and watch football than drag themselves to church, Greg Belcher, singles pastor at Hope Community Church in Raleigh, N.C., says the church could do more to meet young men where they are and encourage them. Perpetual adolescence, men failing to step up, "is exactly the problem, but are we doing anything to help these guys out?" Belcher wondered.
Belcher says the slow economy and lack of job prospects leaves a lot of recent college graduates feeling shaken and unable to fulfill the role of provider. Until their financial situation stabilizes, "these guys know they're just playing a game until they get there. It's unfortunate, too," Belcher said.
Belcher's church is challenging young men to "go against the grain," stand with courage, and walk with humility. The church calls its twenty-something men's ministry "Man Up."
"They have to see the church as an institution that doesn't emasculate them but rather as a movement of God that emboldens them," Belcher said.
The soon-to-be single graduates talking with me sympathize with the tough job market facing men who desire to provide for a family after college. But when job applications go unanswered, too many Christian men throw in the towel and revert to the carefree teenage years of living in their parents' basement, replacing independence and responsibility with a live-in-maid (their mother) and video games, the women said.
The woman sitting closest to me asks of these men, "Why aren't you doing anything? Find a job, do some work, do something."
The women I spoke with, and those in Belcher's and Gallagher's ministries, seem to have reached a consensus: "All the good Christian men are taken."
But that mindset, no matter how accurate, can become a self-fulfilling prophecy, Belcher said. Christian women who are exhausted and exasperated with the current lack of eligible men risk becoming so independent and self-reliant they scare men off or give the wrong impression. And being single for years can leave women jaded, prompting them to post disparaging Facebook updates decrying everything related to men.
Fear and faith cannot coexist, but imperfect humans still struggle with the truths of an Almighty God. Deep in their hearts, the four women sitting around me know God wants to give them a faithful husband while they walk this earth, but that doesn't change the fact that another weekend is rolling around without the prospect of someone to share it with.
Knowledge of a future relationship, a promised answer to prayer is real, but hard to see, and even harder to hold on to: "It isn't palpable," they tell me.
(c) WORLD News Service. Used with permission.
Publication date: May 2, 2013