What Can Football Teach Us About Relationships?
Cliff Young

Contributing Writer

2006

4 Sep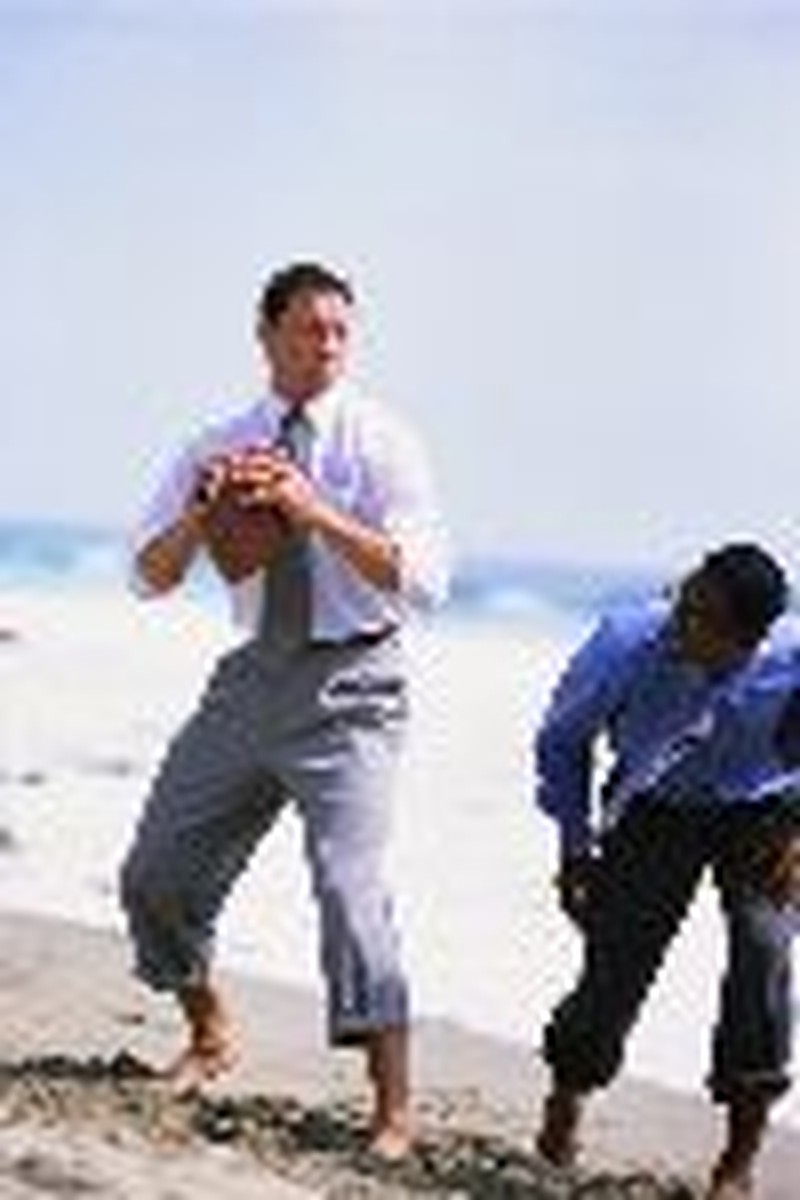 The days are shorter, the temperature is cooler, leaves are changing and kids are back in school.  This can only mean one thing:  FOOTBALL! 
Yes, it's that time of the year when church services might be cut short, when Sunday lunch usually involves a restaurant with a big-screen TV and when Monday night Bible studies can quickly get shuffled to another night (or may not even include much of a study of the Bible at all). 
Now I know that this is often the longest season of the year for some, but it's also one where I'm reminded of some important lessons that we can learn from football.
While it can seem like a mindless, high-testosterone game involving a bunch of oversized individuals hitting each other, there is a very intellectual side to football.  If you watch one of the several NFL shows on Sunday evenings, you'll no doubt hear a coach talking about the way his team played that day.  He'll discuss how they did some things right and how other things needed to be changed.  Every coach in the league reviews the film from the previous game, looking at ways to improve for the following week.
What impresses me the most is that after 20, 30 and sometimes 40 years of being a part of the game, coaches and players are still students of the game.  In other words, they study what they did properly, look at what they can do better and condition themselves for another day.
I, too, have tried to be a student of the game.  In my case, it's not football, but rather life and relationships.  I figured that since I wasn't "in the game" relationally, I might as well study and plan as a coach would for a future game.
The apostle Paul says in Philippians 1:6, "I am sure that God, who began the good work within you, will continue his work until it is finally finished on that day when Christ Jesus comes back again."
Just as athletes continue to perfect their craft, we as Christians need to perfect who we are.  Jesus won't just do it without a decent effort on our part.  And there are so many ways we can better ourselves:  serve others, be friendly to people, pursue education, get in shape, be patient with others, be fiscally responsible, give freely, listen carefully, be encouraging and spend time studying the Bible.  These aren't just actions that will help us personally, but will also help us in relationships with others.
 
Watch Your Own Game Film
When was the last time you evaluated your current status?  Look at the things that you do "right" (what you like about yourself).  Analyze what needs work.  Try to recall what happened in your last relationship.  What were those things that went well?  Think back to a "not so good" date and look at it play-by-play.  What needed help?  Identify the areas of your life where you feel God wants you to change and areas where you can do more for His Kingdom.
We can all learn from each other and from every situation.  No matter how great we think we are, there's always some room for improvement.  Instead of leaving a bad situation or relationship and automatically blaming the other person, maybe it's time to go back to the "film room" and review why things happened as they did and what could have been done differently.
Do Your Research
Beyond watching your own game film, there are so many ways to do some research and "study" who you are. 
Ask your friends to be honest about what you can do to be a better person and friend. 
Watch and learn from others, what they do and what they don't do. 
Find out what your friends like, how they want to be treated and what they are looking for in a relationship. 
Maintain friendships with your married friends; learn what works in their relationships and what doesn't work as well.  
Ask your pastors what you can do to help in your church or community. 
In case you haven't noticed, there are lessons to be learned everywhere you look.
Be Prepared
In football, you sometimes hear that the other team "just flat out beat us."  But most of the time you hear that "we didn't execute properly; we didn't react to the situation and change the game plan accordingly."  Coaches and players look at themselves to see how they can plan and become better prepared for the next game.  They don't blame the other team for their deficiencies or for losing.
Determine your own game plan.  Plot out areas of your life where you would like to change and go out and do it.  Don't wait for others to tell you what to do.  Life is too short to not live it to the best of your ability and potential.  Don't be afraid to change things up.  It's much easier to change yourself than it is to change others.



Cliff Young is a contributing writer to "Sandlot Stories" (ARose Books).  An architect and former youth worker, he now works with Christian musicians and consults for a number of Christian ministries. Got feedback?  Send your comments and questions to CYdmg@yahoo.com.