What Does the Bible Say about Exercise?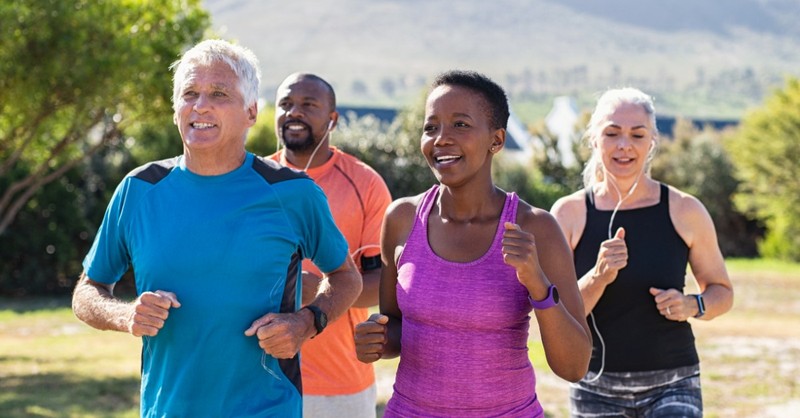 Do you exercise? Perhaps you do so "religiously," placing exercise as a high priority in your life. You may have a healthy relationship with exercise, or you might be someone for whom the driving force behind your fitness is actually unhealthy, as in the case of an addiction or a disorder. Perhaps you give little thought to fitness, or you intentionally avoid exercise. You may believe that all exercise is vanity and thus a poor use of the limited time you have each day. There are two extremes we can explore in a discussion of whether we're exercising for the right reasons (placing too high of an importance on exercise or none at all) and a whole lot of ground in between. Perhaps you're ambivalent, torn between these extremes, or somewhere in the middle, feeling pretty good about your motivations, or maybe you're just beginning to wonder how (or if) faith and fitness intersect. Can there be good or bad, right or wrong reasons to exercise?
As Christians, we want every facet of our lives to glorify God. If this is true for you, it makes sense to look at how your relationship with God affects how you care for your physical body. We are created in God's image; we are wonderfully made, and our bodies ultimately belong to God. You may wonder, "does God really care about fitness?" or "aren't our earthly bodies temporary anyway?" Both are valid questions, so let's look at a couple of verses commonly mentioned in discussions of faith and fitness.
1 Timothy 4:8 states: "For while physical training is of some value, godliness has value for all things, holding promise for both the present life and the life to come." While it is important to note that Scripture is clear that godliness is more valuable, it does acknowledge that physical exercise has value. While we do well to recognize Paul's emphasis that spiritual exercise profits us more than physical exercise, he intentionally points out that exercise does have benefits. He certainly could have left out this line, so why did he include it? As you think about that, let's look at another passage.
1 Corinthians 6:19-20 says: "Do you not know that your body is a temple of the Holy Spirit within you, whom you have from God? You are not your own, for you were bought with a price. So glorify God in your body." The context of this passage is Paul's exhortation to flee sexual immorality, not a discussion of fitness. However, these verses clearly state that our bodies are not our own; they're God's. The command to "glorify God in your body" can serve as a reminder that God created and thus cares what we do with our physical bodies. The disciplining of our bodies should ultimately be driven by a desire to honor God by being physically prepared to serve him in any capacity. Our pursuits of physical fitness should not be spurred on by the desire to be the thinnest, strongest, or most attractive, but instead should be driven by the commitment to Scripture's admonition to honor God with our bodies. We will derive greater joy from disciplining our bodies out of a desire to honor God than from getting fit for earthly or pride-driven reasons. Getting in shape should not be an end unto itself but rather a result of caring for our bodies out of a desire to serve God.
God is generous, blessing us with many gifts for which we can be grateful, including our physical bodies. Part of showing gratitude for God's gifts is stewarding them well. Merriam-Webster defines stewardship as "the careful and responsible management of something entrusted to one's care." We are, after all, the assigned caretakers of these bodies - not the owners. As we strive to offer our bodies as living sacrifices to God continually, we should neither neglect the care of our physical bodies nor indulge the desire to make our bodies beautiful for the sake of our own vanity. The argument of "it's my body to do with as I please" doesn't hold up within a Christian worldview if we believe 1 Corinthians 3:16 and Romans 12:1, both of which reiterate that these bodies are not our own.
We shouldn't love anything more or pursue anything with greater fervor than our relationship with God (this is repeated throughout the Bible). Yet, some of us are so dedicated to fitness that we pour more of our time and energy into exercise than seeking him. Consider this; one might paraphrase Matthew 6:21 as "what you pour your time into is what you most treasure." Examine honestly for yourself; is that Jesus or the gym? Or the couch? John Mark Comer writes, "In the end, your life is no more than the sum of what you gave your attention to…we become what we give our attention to, for better or worse." We must, therefore, give our attention first to pursuing God. With him as the priority, all other pursuits can fall into places of appropriate importance, including exercise. When we seek first the kingdom of God, we can then pursue fitness with healthy motivations and goals that are not for our own sake but for his.
So yes, God wants us to take care of our bodies so we can serve him - but he is such a good and kind and gracious God that he throws in some added benefits for us as well! There is no shortage of scientific research proving the myriad benefits of exercise, and it's all part of God's perfect plan. Here are a few cases in point:
As cliche as it sounds, exercise adds years to your life as well as life to your years. Research has shown that you can add up to seven years to your life by exercising for at least 150 hours per week (do the math; that's less than an hour of exercise three days per week!). This is due, in part, to the fact that exercise strengthens your heart and your bones while simultaneously lowering blood pressure, blood sugar, excessive fat, and risk factors from some diseases. The added bonus is that the extra time you're building into your life will also be more enjoyable; many studies have shown that exercise works as an anti-depressant in many ways. Exercise increases mood-boosting brain chemicals like serotonin and dopamine while also clearing cortisol, the stress hormone, out of your system. Additionally, the surge of endorphins released during exercise has been linked to higher self-esteem, better sleep, and increased creativity!
All of this works together according to God's will to show us that while our motivation for fitness should be to serve and honor him, the results are nonetheless ours to enjoy fully. As you think through your own fitness routine, ask yourself a few questions. Is it your experience that the healthier you are, the better enabled you are to serve God and others with the gifts he has given you? Have you prayed about the way you care for your body? If so, what has God revealed to you? Are there action steps you need to take? Be open to God's prompting, inviting him to renew your mind regarding exercise and the motivation behind your fitness routine.
Photo credit: ©Getty Images / ridofranz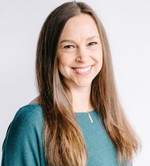 Cheryl Gilbert is a loving wife, proud mom, cancer survivor, really loud laugher, sun-seeker, and - most important - Jesus follower, living in the Pacific Northwest. Cheryl has a degree in English, Writing & Rhetoric from Pepperdine University, and is a regular guest blogger at Hello Mornings. She has worked as a teacher, a personal trainer, a nutritionist, and a Youth & Children's Ministry assistant, all while remaining passionate about the written Word and using her gifts for God's glory. When she's not writing, you can find Cheryl skiing with her husband, baking with her daughter, watching Star Wars & Marvel movies with her son, or exploring local parks and trails with her dog. You can learn more about Cheryl and her work on her website.
Related podcast:
The views and opinions expressed in this podcast are those of the speakers and do not necessarily reflect the views or positions of Salem Web Network and Salem Media Group.
Related video:
You can read Rhonda's full article here.