What I Learned about Waiting on God while Selling My House
Barb Peil

Crosswalk.com Contributing Writer

2012

13 Nov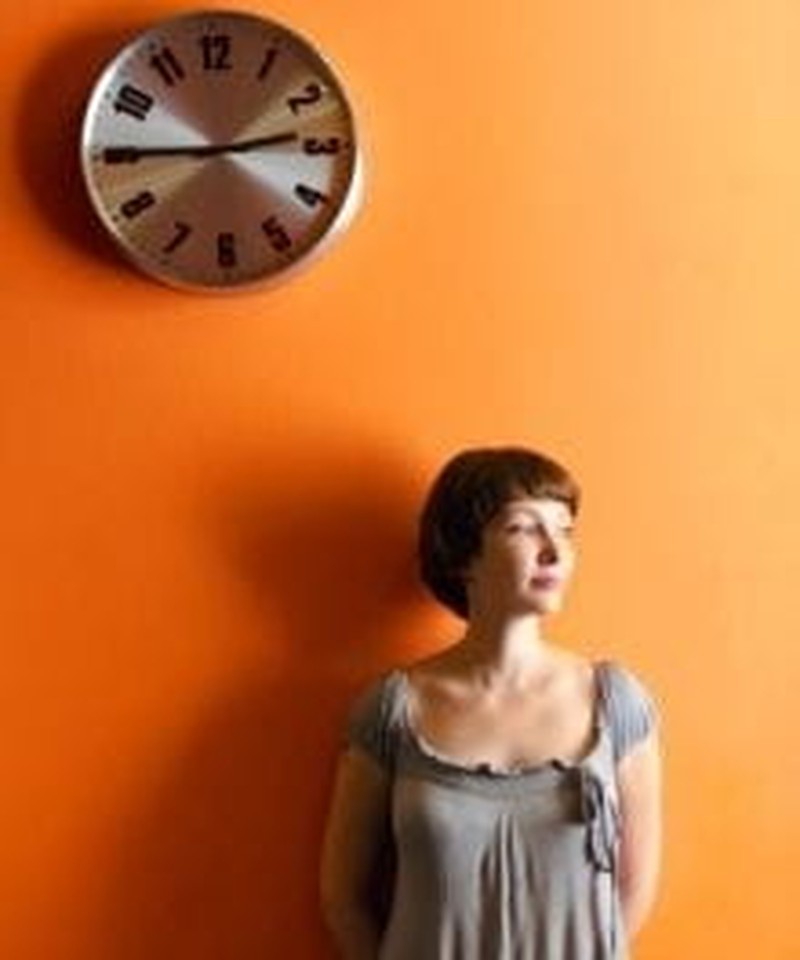 Sometimes waiting for an answer from God feels like an ambulance trying to get through heavy traffic. Turn the siren louder if you like, but the cars aren't moving. You can't get through.  We're in a hurry but God is not. We pound heaven's door pleading for a response and all we get is...silence.
What is God doing? The delay is a mystery to us. 
Not long ago, my life was stuck in traffic. A job had unexpectedly ended—a new job in a new town was waiting for me a thousand miles away. I just had to sell my house. I was told it should take 40 days...100 at the longest. 
But God had other plans. I waited 464 days for my house to sell. Sixteen extra mortgage payments. 
God could have orchestrated the events so that my house sold without the pain of waiting. He had done it before. Never mind the economy or the housing market, His choice this time was to leave me in the in-between...on purpose. 
In those 16 months, life continued to turn. Strangers met, married, and now are eating dinner in their own kitchens. Babies were dreamed about, conceived, born, and now sleep through the night. Businesses were envisioned, established, and now are either thriving or dying. Some souls who didn't feel well are now in eternity—forever blessed or in hell. Seasons have turned and turned again and still the Lord made me wait. And not quietly. 
I banged my fists on heaven's throne room door and nothing happened. I thought my prayer had been answered five different times, only to fall through for five different reasons. 
But then one day it was over. And like the calm after the storm, I sat on the other side—a bit ragged, but whole. So while I still remember how hard those months were, I also want to remember what I learned about waiting on God. Because the lessons waiting on the other side were worth the whole experience.
Three lessons I learned about waiting on God: 
Lesson #1: God uses circumstances to expose my need for Him. 
The circumstances He uses are unique to each of our own stories. Maybe it's a stressful job, a difficult marriage, a chronic illness, a financial crisis, or some other issue that brings pressure on our lives. 
When that pressure exposes our need, we have a choice. We can say proudly, "I'll handle this"—and the Lord lets us. Sadly, most of us don't want to "risk" trusting God until our thing isn't working. So, much like the lifeguard rule to let a drowning swimmer exhaust themselves so they will not resist their rescuer, God waits for us to humble ourselves or He lets the circumstances do it for us. 
He doesn't want us hurt, He just wants us to see the futility of trusting anything but Him. 
Lesson #2 When we reach the end of ourselves, we learn how to trust God better.
We talk a lot about what God loves, but here's something that God hates—pride. He Psalms 5:5that can-do attitude that says, "I got this one, Lord. I'll call if I need help." Pride also masks itself when I resist and resent what He is doing, or in frustration, I cave into depression and despair.  I'm really aggravated that I'm not getting my way. (Picture a two-year old's tantrum.) No wonder Scripture says God keeps His distance from the independent child who wants it his own way (Proverbs 3:34).
But here's what I learned in my time of waiting: God draws near to the humble. God comes close when you humble yourself. He comforts you when you pray yourself quiet. In that stillness you know that whatever happens, you're safe. Your life is hidden in His and nothing nobody can do will snatch you out of His hand. Life as you know it may end, but there's something around the bend that He has prepared for you. 
In those moments you are willing to say, 
"Lord, I am willing to receive what You give; 
To lack what You withhold; To relinquish what You take; 
To suffer what You allow; To be what You require."
Hours before the horror of the Cross, Jesus said to His Father, "Luke 22:42." This is humility. This is also how Jesus Matthew 11:29 to a bunch of pride-weary disciples, "learn from me," He said, "for I am gentle and lowly in heart (humble), and you will find rest for your souls."
And that's exactly what you need when you're worn out from waiting—you need rest for your soul. God pours grace over the life of the one who says, "Lord, I am desperately dependent on You…"
Lesson #3: Always ask what else could He be doing? 
When you're pounding on heaven's door with this one request you're so desperate to have answered, you forget that God may be doing something else in your situation. Something amazing that you never dreamed of...
When their brother Lazarus was desperately ill, Martha and Mary pounded on heaven's door with a life and death desperation. And God chose death. Their brother Lazarus died when Jesus intentionally delayed answering His dearest friends' cry for help. Seems like a really crazy choice. 
They didn't mind telling Him so, too, when Jesus arrived four days later. "Lord, if you had been here, my brother would not have died" (John 11).
They kept hoping the Lord would show up and do something. But Jesus had something else in mind for Lazarus other than answering their specific request. Instead of just healing His friend, Jesus gave him a taste of heaven and then brought him back to life again. Wow…
I read this John 11 passage during my waiting experience and it made me ponder. Perhaps I had been short-sighted in all of this. What else could God be doing? I was asking for relief from a huge financial, mental, and emotional burden, but God wanted to do so much more in me. Should I be satisfied with a teaspoon if I knew the ocean was just out of view? Or be happy with a saltine when a feast has been prepared? 
No, in the end I didn't just want relief, I wanted whatever God wanted for me. 
God's delay deepened my faith.  Having seen Him be faithful for a week, I found it easier to trust Him for ten days. Persisting in prayer after a month strengthened me to wait in faith for another month. This wait forced me to trust Him more.  
I don't know the exact reason why God required that I wait. But here's what I'm sure of: He was faithful to me in the waiting. Because His purpose was to teach me and to not hurt me, He provided just enough manna day by day. Just enough cash delivered in small amounts. Just enough encouragement to help me breathe. Just enough hope to hold me back from the edge by my belt-loop. 
One day when the months of waiting (and paying) had worn me to a frazzle, on the day when the house sale was finally going through, the realtor called and said, "We made a mistake. You need to send an additional $5000 for the deal to go through. All the paperwork is signed. Please transfer the funds immediately." What? $5000 more? 
In that 11th hour when I had already resolved to lose money to get rid of the upside down house, it seemed like the final straw. Fighting pent-up tears, I ran from the office building and sat in my car in the parking garage and cried out: "What do I do, Lord? Do I let it foreclose? I thought You were finally providing for me but now do I have to deplete my savings to pay more? Please tell me what to do!" 
And there in that cool, grey parking garage, I sensed the Lord ask me quietly, "Have I been a wilderness to you?" (Silence.)
As I considered that question, my tears stopped and my heart stilled. 
"No, Lord, You've been a garden to me." And I meant it.
"Pay the money and be done. And learn to trust Me in a new way." 
And I have. So here I sit, as I said, a little ragged—but whole. I've not lost a thing and I've gained something internal...and eternal that can never be taken away.
The one who follows God by faith will always be asked to wait. From the perspective of a lifetime, we can see that at least as important as what we wait for is the work God wants to do in us while we wait.
If we trust Him while we wait, we become certain of His love—that He wants only what is best for us. We stand by His wisdom—that He knows what is best for us and convinced of His power—that He is able to do what is best for us.
If you are waiting for an answer from God today, quiet yourself and take in these truths from His Word: 
He's not going to leave you (Hebrews 13:5).
He will redeem this situation for good (Romans 8:28). 
He's working a bigger plan (1 Corinthians 2:9). 
Don't take your view of life from what you can see (Hebrews 11:1).
Instead, continue to talk to Him (Psalms 55:22). Continue to wait on Him (Psalms 37:7). And in the meantime, believe that God is not only better than your fears, He's also better than your hopes (Ephesians 3:20).
Waiting is not the worst thing that can happen and it just might be the best.
Barb Peil has realized recently how rich and fruitful it is to be a woman after God's heart—single or married, young or mature, fulfilled or struggling in any other area of life—doesn't matter. It all comes down to 'my heart for God.' You can read her blog at Letters2Myself.com—a website for all women to seek and share wisdom at every stage of life.
Publication date: November 13, 2012