What Is God's Calling for My Life?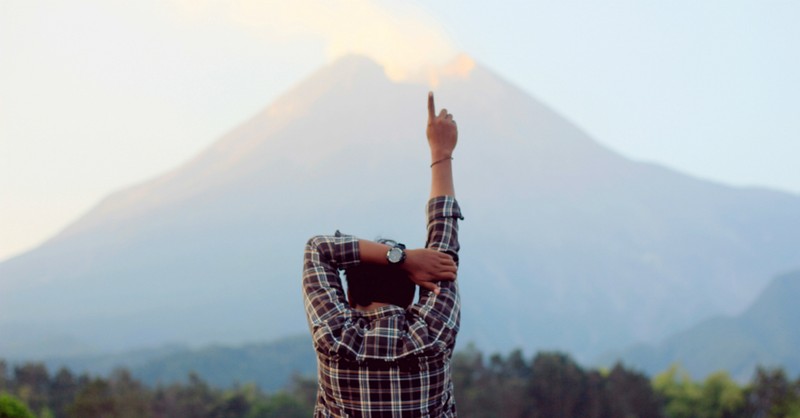 In Matthew 22:4, Jesus says, "many are called, but few are chosen." This powerful statement comes after Jesus gave the parable of the wedding feast. In this parable, the king sends his servants out to gather the wedding guests to the wedding feast. But those invited had refused to come. Some were too busy with their own worldly pursuits, and some were hostile towards the king. Jesus ends the parable by implying that many were invited to the wedding, but only a few responded to the invite.
In the same way, as heirs of God, who have chosen to walk with Christ, we are invited to do Kingdom work for the Lord, but only a "few" of us will respond to the invitation. We, too, become too busy to hear the Lord with our worldly pursuits. We, too, perhaps hold onto anger or bitterness. Maybe we have a lack of faith. Whatever our reason for not responding, the truth is that we are all invited to participate in what the Lord is doing here on earth.
God desires to partner with us.
God didn't just choose and invite all of us, but He wants to make us His partner. He needs vessels like you and I to complete His Heavenly purpose here on earth. And it's up to us if we want to be the "few" that respond to this mighty calling. 2 Chronicles 16:9 says, "For the eyes of the Lord run to and for throughout the whole earth, to show Himself strong on behalf of those whose heart is loyal to Him." He wants to show Himself through you and me to the earth. He wants to invest His purpose in you, and He wants to see the return of that investment. However, in order to respond to the call, we must have ears that are listening for the call.
To know God's calling, we must first hear the calling.
Perhaps, we don't fully know God's calling for our life because we haven't heard what our calling is. The "few" that respond to God's calling are those that are truly listening to Him. Because think about it: how can we know God's calling if we don't hear God speaking to us? Jesus said many times throughout Scripture, "He who has ears, let him hear." (Matthew 11:55, Mark 4:9, Luke 8:8, Luke 14:35).
So, the question is, are we listening? Or are we too inundated with the endless buffet line of information at our fingertips from text messages, social media notifications, email, and all the alike? Is our mind too flooded with worry and to-do lists? Is our time spent watching all the latest tv shows and ensuring we are up to date on all the celebrity and political news? In other words, are we too busy listening to other things than listening to the voice of God?
Romans 10:17 says, "faith comes from hearing, and hearing from the word of God." We can't believe God's calling for our life if we are not hearing from Him and spending time hearing from Him in His word. To know God's calling for your life, ask yourself if you are spending more time listening to the world or the word? We can't begin to listen to God's word if the world is filling us up more.
Today, let's start learning God's calling for our life by eliminating all the noise and distractions. Because it is the God of this universe who did mighty work creating all that we have, all that we see, and all that we are, who is the same God that has chosen us to continue the work He has started and wants so deeply to partner with us. Once we decide to start listening to Him actively, it's then our job to respond to His calling in our acts of obedience.
Your calling starts with one act of obedience at a time.
Your calling begins by listening to the Lord's word to direct you. But it doesn't just end there. It's not just about listening, but it's about responding. Perhaps the Lord has already told you what you need to do next to move towards your calling, but you are not taking the steps of obedience in that direction. Your calling starts with one act of obedience at a time, one response at a time, one step at a time.
When most of us think of God's calling for our life, we think of a large type of calling, the grand finale, that big moment we make a significant impact, center stage, larger-than-life calling. Such as writing that book, speaking in front of stadiums, moving to Africa to be a missionary, or working in ministry as a pastor and influencer. We think of a calling as the main event where it's the moment we impact the Lord for precisely what Christ has called us to.
But it's not about the main event. It's about our everyday obedience. It's about what He tells you to do next. When God told Abraham to leave all he knew and go to a foreign land, that's all He told him. (Genesis 12:1) Abraham obeyed the call by responding, and then once He got to the land, he did the next thing God told him to do. One step at a time.
Every act of obedience is one small yet profound step in our callings. Whether you have been walking with the Lord in obedience every day or want to start today, walking in God's calling is still available to you. It doesn't matter what you've done or what you have not done. God calls the broken, the mishaps, and unworthy ones too.
God calls the unworthy.
Maybe you feel unworthy for God to choose you and invite you into His purpose. Hear me when I say this: it doesn't matter the amount of sin, broken cracks, and wounded scars you have. He will use every ounce of your life for His purpose. Romans 8:28 says, "…we know that God causes everything to work together for the good of those who love God and are called according to his purpose for them."
He will use your story, no matter what your story is, for His good and His glory. What you see might see as broken, He sees as beauty. What you see as scarred, He sees as a beautiful "masterpiece" (Ephesians 2:10). Your weaknesses are where His strength is going to shine through for "His strength is made perfect in our weakness." (2 Corinthians 12:9)
Did you know that some of the greatest heroes of the Bible that had significant callings came from a life with a not-so-significant past? A past that many in society would deem unworthy and not good enough to be doing any sort of calling for the Lord. Many had little skills that most would think weren't sufficient to do impactful things for the Kingdom. Yet, the Lord chose to invite them to partner with Him anyways.
Jesus didn't choose his twelve disciples from the wealthy or the worthy society. He chose fisherman. (Mathew 4:19) Moses had a speech impediment and even asked the Lord to choose someone else. When God called Him, Moses replied saying "O my Lord, I am not eloquent enough…I am slow of speech and slow in tongue." (Exodus 4:10) The Samaritan woman who Jesus met at the well was divorced five times with a shameful past. (John 4:17-18) Paul was a Pharisee who murdered Christians before He became one. (Acts 22:1-21)
If you for one moment think you are not good enough or worthy enough for God to place an impactful calling on you, then study those in the Bible who were just ordinary people like you and I full of shame, little skill, and a sinful past. God still used them anyway. God chose them anyway. God was with them always. And He still chooses you and has a great calling on your life. The calling ahead of you is far greater than anything behind you. Will you be the "few" that respond to His invite of what He has called you to? For our loving Father has called you "for such a time as this." (Esther 4:14) And "He formed you and knit your together in your mother's womb" (Psalm 139:13). "He set you apart before you were born, He appointed you, He selected you." (Jeremiah)
Your calling can begin today.
If you choose to respond to the calling today, you can start in the season you are in. You can choose to eliminate outside noises and spend time in the Word hearing from Him. You can then choose to listen and respond to His call by obeying Him one step at a time.
Let's be a part of the "few" that respond to the invite to partner with God and help Him advance "His Kingdom here on earth as it is in Heaven." (Matthew 6:10) Our calling can begin today. Our calling is in our families. Our calling is in our churches and amongst our friends. Our calling is to serve our spouses and children every day. Our calling is to "love our neighbors as ourselves" (Mark 12:31). Our calling is to be a warrior for Him every day and fight the enemy with our spiritual armor (Ephesians 6). Our calling is to walk step by step with Him every day as we allow God to lead us. For His word "is a lamp unto our feet and a light unto our path." (Psalm 119:105) Stay close to His Word, so you will know with clarity and open ears what His next step is that He has for you in your calling.
Photo credit: ©Unsplash/Iyan Kurnia
Alisha Headley is a writer + speaker who has a desire to meet the everyday woman in her everyday life with biblical truth. Stepping into her true calling, she left the corporate world behind as a former-financial VP to love on her family as a stay-at-home wifey + dog mama, while also being able to pursue her passion as a writer. Healing from a chapter of life consumed with lies she once believed about herself, she is inspired to point women to Christ to experience the freedom + power to overcome those lies with the truth written in God's word. In her free time, Alisha enjoys road trips around the country, working out so she can eat her favorite foods, and creatively styling her outfits with a craft for fashion. Alisha is a proud wifey and dog mama living in Scottsdale, Arizona.
You can follow her blog by visiting her website or connect with her on facebook + instagram.