What to Do When Feelings Fizzle Out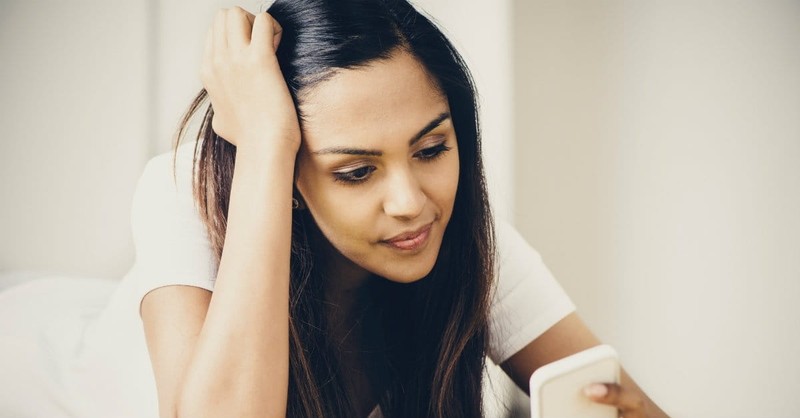 EDITOR'S NOTE: He Said-She Said is a biweekly advice column for singles featuring a question from a Crosswalk.com reader with responses from a male and female point of view. If you've got a question about anything related to singleness or living the single life, please submit it to hesaid-shesaid@crosswalk.com (selected questions will be posted anonymously).
What to Do When Feelings Fizzle Out
QUESTION:
I'm dating a Christian guy. We both love God. We met online and visited each other and each other's friends and family. We decided to start a long distance relationship. Everything was perfect, we even wanted to get married already, but the last attempts of getting together something always happened last minute and didn't happen. That just started raising insecurities in me. Now I feel like I want to keep on trying and fight for us, but it's like he's lost his excitement, I guess. Maybe he doesn't love me as much as he said or did before, he believes God is the one pulling us apart (I don't think so because we've both grown closer to Him since we started dating, so it makes no sense), he just stopped trying. I was about to go visit him but he put many excuses for me not to go, it's as if he doesn't even want me to go, he says he does but then puts excuses for me not to. I decided to let it go and just let God be in control. So what do I do? Wait? Fight? Give up? Break up?
HE SAID:
There are a number of great things about how technology has helped us to be more informed, share ideas, communicate with one another and meet those whom we would have never had the opportunity.
These benefits are especially evident when it comes to online dating.
However, what it cannot do is allow each of us to be in community with one another day in and day out. It does not allow us to see each other interact with others at work, church or play. It doesn't give us the opportunity to see how they react in difficult or mundane activities. It does not give us a true indication of their responses or demeanor in the midst of our struggles, confrontations and in life itself.
I have been in long distance relationships and they can work, but in order to do so both parties need to be committed and work harder than a local one to ensure it does. Each has to be sold out to creating time to get together in person and through technology in order for the relationship to grow.
We are all busy enough in our own lives with the demands and pulls that are immediately in front of us things outside of our direct vision can get lost, even those we care about from afar. There may be some truth to the old saying, "Out of sight, out of mind" unless both guard against it from happening.
What needs to happen is for you to talk through what each of your wants is for the relationship, sooner than later. Undoubtedly in person would be ideal.
In any event, don't wait, keep up the fight, and don't give up (if it's something you really want). When all has been said, only then you should determine if you need to break up.
SHE SAID:
Oh, I am so sorry to hear this, but it sounds like he wants to end the relationship. His actions seem to be expressing it, but for whatever reason he continues to communicate with you. Perhaps its because he still has some feelings but not the kind that leads towards marriage. But why doesn't he just break up with you so that you can know and move on? It's very tormenting for you, as things seemed to be going so well. The bottom line is that something has changed on his end.
You mentioned that you have both grown closer to God and that he believes God is directing him away from you. It is true that as we draw closer to God our communication increases. It could be that when he first met you his feelings toward you were sincere. Then as he grew in his relationship with God, he then realized you were not the one or maybe he needed a break from dating. The person that God has for us HAS to be the one God wants for us … not just what we want.
John 15:7
"If you remain in me and my words remain in you, ask whatever you wish, and it will be done for you."
As you know, long distance relationships are very hard as there is so much information you do not get to see, hear or experience. I pray that you learn from this experience and try to only date those who are local so that you can have a better relationship. I would also recommend that you do not wait, as it seems clear he is not feeling the same way anymore. If he is following the Lord, and the Lord is saying no, then you have to accept this. Down the road you could perhaps salvage a friendship, but for now I think you need to trust the Lord on the next step for both of your lives. Pray through these scriptures to help you in this journey:
1 Peter 5:7
"Cast all your anxiety on him because he cares for you."
Philippians 4:19
"And my God will meet all your needs according to the riches of his glory in Christ Jesus."
Philippians 4:6
"Do not be anxious about anything, but in every situation, by prayer and petition, with thanksgiving, present your requests to God."
HE is … Cliff Young, a Crosswalk.com contributing writer and a veteran single of many decades. He has traveled the world in search of fresh experiences, serving opportunities, and the perfect woman (for him) and has found that his investments in God, career and youth ministry have paid off in priceless dividends.
SHE is ... Kris Swiatocho, the President and Director of TheSinglesNetwork.org Ministries and FromHisHands.com Ministries. Kris has served in ministry in various capacities for the last 25 years. An accomplished trainer and mentor, Kris has a heart to reach and grow leaders so they will in turn reach and grow others. She is also the author of four books.
DISCLAIMER: We are not trained psychologists or licensed professionals. We're just average folk who understand what it's like to live the solo life in the twenty-first century. We believe that the Bible is our go-to guide for answers to all of life's questions, and it's where we'll go for guidance when responding to your questions. Also, it's important to note that we write our answers separately.
GOT A QUESTION? If you've got a question about anything related to singleness or living the single life, please submit it to hesaid-shesaid@crosswalk.com (selected questions will be posted anonymously). While we are unable to answer every inquiry, we do hope that this column will be an encouragement to you. Click here to visit the He Said-She Said archives.
Publication date: May 26, 2016