Why Christian Singles are Perfectly Poised for God to Do Amazing Things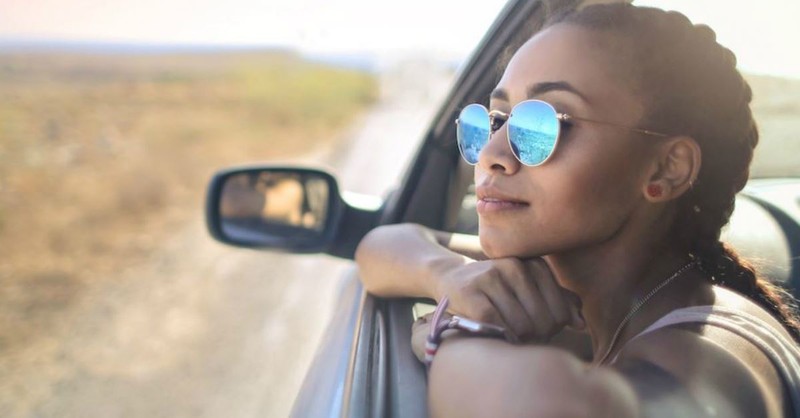 I spent most of my twenties being single and wishing I wasn't.
It took many years to realize that things weren't going to happen in my timing, and that I needed to surrender to God's plan instead of forcing my own. It was a true test of my faith to endure the seemingly never-ending disappointments and yet still believe that eventually the right person would step into my life.
I am now 31 years old and engaged, with a wedding set for this summer.
From this vantage point, I can clearly see how my twenties were a transformative period in my life full of self-discovery, healthy risk-taking, and service. God knew I had lessons to learn and needed space in which to learn them. I feel thankful that I had the time and space to grow as a single person before entering into marriage.
Christian singles are in the perfect position for God to do amazing things.
Photo Credit: ©Thinkstock/Merlas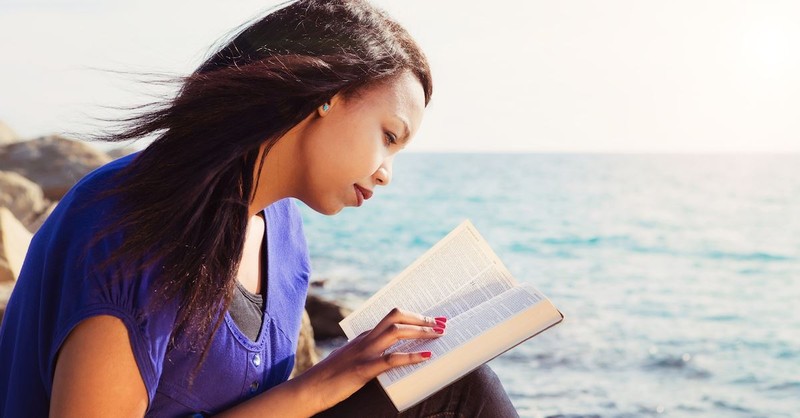 Being single provides opportunities for self-discovery.
Being single gives you the freedom to really discern what makes you happy and figure out who you are, without trying to conform to another person's expectations. The longer you practice simply being you, the more disingenuous it will feel to do the contrary.
Learn what you like, what you value, and how you want to live. Then, when you begin dating or enter into a relationship, you will be more aware if a person is pushing you to be someone else, or if being with a person requires you to compromise yourself in some meaningful way.
This time alone can also give you precious time for you to work through any personal issues. For me, this meant meeting with a counselor to better manage my anxiety. I was able to develop skills like re-framing a situation and learning to recognize toxic thought patterns.
Therapy helped deepen my self-awareness and emotional intelligence, which has in turn made me a more sensitive friend, daughter and partner. Invest in yourself. Deal with things that may be holding you back. "For everything there is a season, and a time for every matter under heaven" (Ecclesiastes 3:1).
Use your time alone to listen for God's call and build your relationship with Him. Study God's Word and engage in fruitful conversations with Christians and non-Christians alike. Pray to God, asking Him to lead you in your career, discipleship, and relationships.
Pay attention to the ways He is already working in your life, and give thanks abundantly. Don't be afraid to take a leap of faith, because moments of risk and vulnerability can often bring about growth and spark new connections.
Photo Credit: ©Thinkstock/B-C-Designs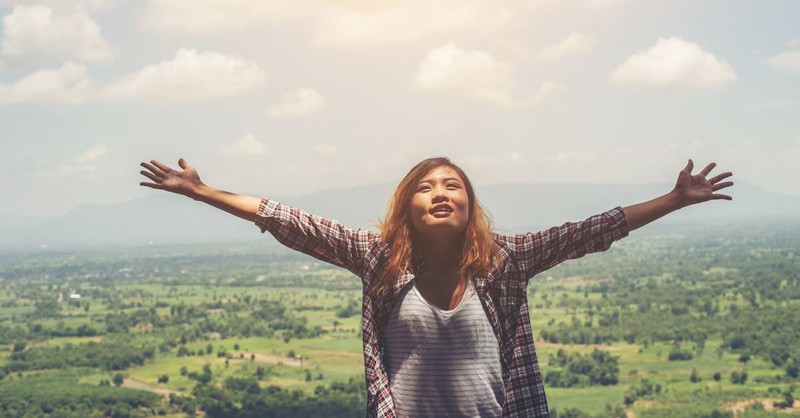 Being single provides opportunities for healthy risk-taking.
Write a novel, train for a half-marathon, or travel to a place where you've always wanted to go!
You most likely don't have to place a high priority on anyone's needs but your own, and this allows a unique freedom for you to chase a goal or stretch your comfort zone. In my mid-twenties, I decided I wanted to travel to Germany by myself. I had a plan, but the trip ended up challenging me in unexpected ways.
I spent two weeks in Freiburg, Germany, signing up for a language class to learn German, meet other young adults, and experience the local culture. The class was only a few hours each day, so I ended up with a surprising amount of free time.
Traveling alone in a place where I didn't speak the local language gave me a feeling of social isolation that I'd never experienced before. I remember a specific moment when I consciously accepted my situation. I felt a release within me as I surrendered to the unknown.
After that it got a lot easier. I sat for hours on a park bench, reading books and watching people come and go. I became my own cheerleader, pumping myself up mentally before trying to order lunch in broken German, or buying a book at the local bookstore.
I learned what it feels like to be an immigrant, feeling stupid despite my Master's level education because I could barely count out my change. After a successful exchange, I would shower myself with praise and affirmation, something I had never practiced before.
Repeating this experience day after day gave me the practice I needed to finally silence my inner critic. It was life-changing.
And God showed up too, of course. When I was at a low and desperate for human connection, I discovered another girl who spoke fluent English. We met on a day trip to Strasbourg, France and spent the whole afternoon sitting in an outdoor café, spilling our life stories and talking about everything. It was exactly what I needed in that moment.
Another time I felt low, God showed up in a group of young adults who were playing guitar and singing on the street, filling up the evening air with Christian songs that were wonderfully familiar to my ears. It was a potent feeling of God's presence, a powerful reminder that no matter how far away I go, God is always with me.
"Be strong and bold; have no fear or dread of them, because it is the Lord your God who goes with you; he will not fail you or forsake you" (Deuteronomy 31:6).
Photo Credit: ©Thinkstock/Jcomp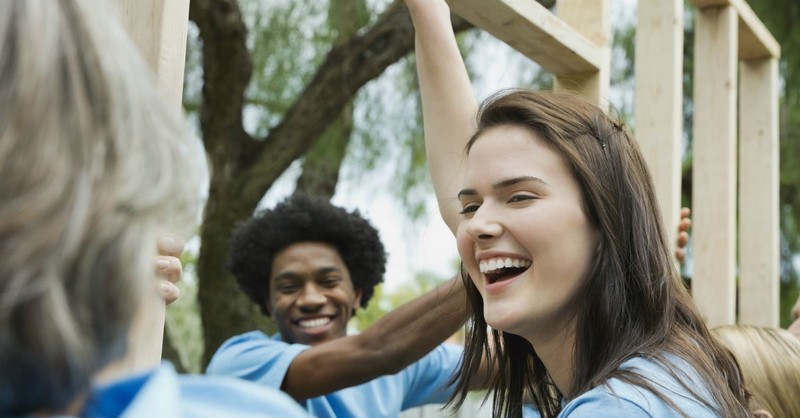 Being single provides opportunities for service.
Single people are in an incredible position to follow God's call to service, wherever it may lead.
In my single years, I had less roots and commitments, so I usually jumped at opportunities to travel on service trips or provide overnight leadership like being a camp counselor at my district's outdoor ministry center. I find it more heart wrenching to be away now, even though the experiences themselves are still valuable.
During college, I worked for a whole summer at our church camp. It was a demanding job with very little "off" time, perfect for that stage of my life. I relished in the Christian fellowship and immersion in God's creation. This job also gave me practice being a leader in a worship setting, like leading Bible Study, songs, and planning campfire reflections.
I imagine that if I had been in a romantic relationship at the time, I wouldn't have applied for the job, preferring instead to stay closer to home. I'm so glad I did. I have relationships with adults and youth from that summer that still endure today.
A few years later, I traveled to Los Angeles with our youth group for a service trip. We spent a week with youth from other churches, serving the homeless of Skid Row. Skid Row is a designated area in downtown L.A. that contains one of the largest stable populations of homeless people in the United States. Estimates of the number of homeless people vary by source, but all estimates are in the thousands. It's appalling.
Tents and temporary structures line the sidewalks and trash litters the streets. Our eyes opened wide and our hearts broke open, just driving through. During the week, we worked with various organizations in the community, like soup kitchens and shelters.
Each day we returned to our host church and shared our personal experiences and interactions, reflecting and praying as a group. The service experiences were eye-opening for adults and youth alike.
The last evening of our trip, we visited Skid Row to pray with the homeless, one-on-one. We were told by our leader to approach a person and simply ask him or her if we could pray with them.
This was way out of my comfort zone, as I'd only led prayers before with a group of people I knew and trusted, like my family or Christian peers. However, I stepped out in faith, approaching an older woman, whose name I learned was Rosa, and asking if I could pray for her.
In a shaky voice, I prayed out loud, asking God to protect her and guide her path, keeping her safe from harm. It was not my most eloquent prayer, but the words rang true and my heart hummed afterward as I walked back to the church van. I thought about Rosa and what would happen to her. The homeless now had a face, and it was hers.
Photo Credit: ©GettyImages/HeroImages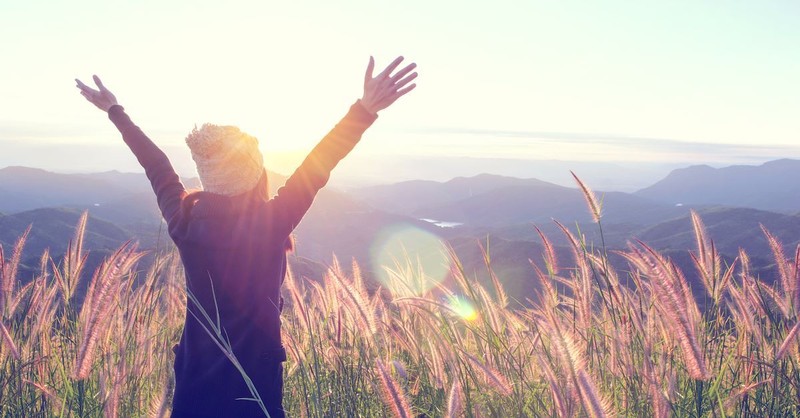 Being single provides freedom to venture beyond.
Christians of all ages and stages are able to provide service to their churches and beyond. However, a person's availability and priorities will inevitably shift over time.
Now that I'm planting deeper roots in my personal life, I find myself called to different service opportunities, like leading worship in my home congregation or taking shorter trips with the youth.
If you are single, I encourage you to use your freedom to venture beyond your home congregation or community. "You, my brothers and sisters, were called to be free. But do not use your freedom to indulge the flesh; rather, serve one another humbly in love." (Galatians 5:13).
When you are single, it can be easy to feel overlooked. Weddings and babies are celebrated around you, and your personal accomplishments may feel less valued in comparison. Trust that you are doing God's work and that you are right where you need to be. God's timing has its reasons, even if we do not understand.
View this season of your life as ripe with opportunity for self-discovery, healthy risk-taking, and service. No matter where you go, remember that God is always with you.
"Trust in the Lord with all your heart, and do not lean on your own understanding. In all your ways acknowledge him, and he will make straight your paths." – Proverbs 3:5-6
---
Maria Cheshire lives in Stafford, Virginia. She is a teacher, runner and enthusiastic learner. Maria enjoys relaxing with her fiancé, Patrick, and dog, Lilly.
Photo Credit: ©Thinkstock/Oatawa
---