16 Percent of American Churches Are Multiethnic, Poll Shows: 'It's a Foretaste of God's Eternal Church'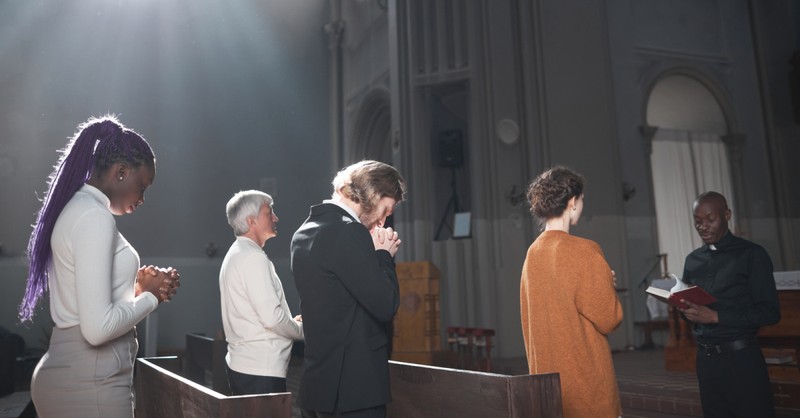 A new survey indicates the number of multiethnic congregations in the United States may be increasing, even if predominantly single-ethnic congregations remain in the majority.
The poll by the Cultural Research Center at Arizona Christian University shows that mixed-race congregations comprise 16 percent of Christian churches in the United States, while 67 percent are predominantly white, 10 percent mostly black, and 4 percent largely Hispanic.
"Some 60 years ago, Dr. Martin Luther King pronounced Sunday at 11 a.m. to be the most segregated hour of the week," said George Barna, director of research at the Cultural Research Center. "Things have changed for the better since that declaration, but most congregations are still dominated by a single racial or ethnic group."
Still, the 16 percent is slightly larger than the 12 percent that was found in a Baylor University study in 2018. That survey showed the percentage of multiracial Protestant congregations growing from 4 percent in 1998 to 12 percent in 2012 – the most recent year for which data was available. About one in four Catholic congregations were multiracial in 2012.
Meanwhile, a 2020 study published in the Journal for the Scientific Study of Religion showed the percentage of multiracial congregations stood at 16 percent in 2019. That was significantly more than the 6 percent in a separate 1998 survey.
One of those multiracial churches is Transformation Church in Lancaster County, S.C.
"We have a fundamental belief that the work of Jesus Christ not only forgives people of sins but creates a family of different color skins," Derwin Gray, pastor of Transformational Church, told The Washington Post. "This is the family promised to Abraham."
Gray is the author of the new book, Building a Multiethnic Church: A Gospel Vision of Love, Grace, and Reconciliation in a Divided World.
"We must have a vision for our ministries that runs deeper than sociological paradigms and mere inclusivity for the sake of decorating our stages and ministry teams," Gray wrote in a column for ChurchSource.com. "Rather, God compels us through the completed and climatic work of Jesus to pursue a multiethnic life and ministry."
A multiethnic church, he said, is a "foretaste of God's eternal church in the new heaven and the new earth here on earth."
Photo courtesy: ©Getty Images/Seventy Four
---
Michael Foust has covered the intersection of faith and news for 20 years. His stories have appeared in Baptist Press, Christianity Today, The Christian Post, the Leaf-Chronicle, the Toronto Star and the Knoxville News-Sentinel.