Tauren Wells: Christians Haven't Done a Good Job of 'Leading from our Wounds'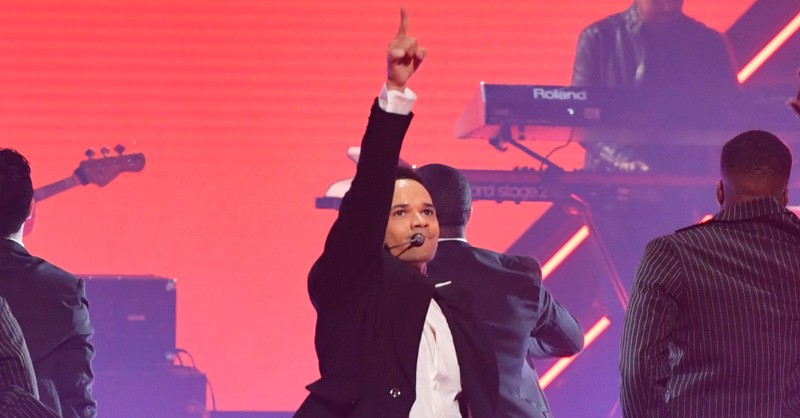 Christian singer Tauren Wells acknowledges that he doesn't always feel full of joy in his role as a worship leader and well-known CCM artist.
Wells, though, says he's more interested in being real and vulnerable than in putting on a fake image.
"We just have not done a very good job of leading from our weaknesses, from leading from our wounds," Wells told Relevant Magazine, referencing the Christian community.
Wells' latest album, Joy in the Morning, delivers hope but also acknowledges the despair many fans may be facing. The popular title track tells listeners, "It may feel like you're goin' down now, but the story isn't over."
A worship leader at Lakewood Church in Houston, Wells says Christian music often is too tidy in its core message.
"Most Christian songs that you hear, it's resolved in three minutes or less. You're at the absolute bottom, and it doesn't seem like there's any way out – but then, by the end, life is amazing, and Jesus is good. Yes, that is true," he said. "… [But] I'm trying to get beyond the surface, and let the waters be choppy, acknowledge the storm, acknowledge the fact that we're sinking. Now, the undercurrent may be joy, the undercurrent may be peace, but we're still wrestling on the surface of what it is to feel disappointed, to work really hard for something and to come up short, to pour your life into a relationship and it not work, to try to be present with your children, only to have them for their own reasons, pushing you away.
"We need to deal with how these things actually affect us on a soul level," Wells told Relevant Magazine. "And the first thing is giving yourself permission to process it – not to put a bandage or a bandaid on it."
Wells said he has benefited from counseling. He also said there is "power" in telling others, "I'm struggling," and then "finding God in that."
"If you ignore the moon, you don't appreciate the sun. If you don't feel what it's like to be in the dark moments, then the warmth and the beauty of a sunrise doesn't really mean much to you," Wells said. "… There is a morning coming, and of course, I believe God allows the sun to rise in different seasons of our lives, and we get to experience His goodness in the here and now, but don't get it flipped.
"There is a greater horizon and ultimate morning that we're going to step out of the night of this world into the morning that God has for us, where the only thing that shines is the sun," Wells added. "And there is no weeping, there are no tears, there is no disappointment or hurt, it is just the goodness of God radiating for eternity. And so even our weeping, the Scripture says that those who sow in tears will reap in joy. Well, that's not just a promise for here and now – it is – but it's a promise for eternal happiness, eternal joy, eternal peace. And I want to remind people that there is a Heaven, and that there is joy in that place."
Wells embarks on a 28-city tour on October 6.
Photo courtesy: ©Jason Davis Photography for K-LOVE Fan Awards
---
Michael Foust has covered the intersection of faith and news for 20 years. His stories have appeared in Baptist Press, Christianity Today, The Christian Post, the Leaf-Chronicle, the Toronto Star and the Knoxville News-Sentinel.