Thank you for subscribing! You should begin receiving your newsletter(s) within the next 48 hours. If you signed up for a weekly newsletter, you should receive your first issue within seven days.
At Crosswalk.com, we take extra care to avoid sending email to anyone who doesn't really want to receive it. Remember, you can unsubscribe at any time by clicking on the appropriate link at the top or bottom of any email you receive.
To ensure uninterrupted delivery, please add our "From" address to your personal white list or address book when you receive your first issue of any newsletter or devotional. Your email service provider can provide you with instructions on how to do this.
If you do not receive your subscriptions and you are using a SPAM filtering service or software, it is possible that your subscriptions may be placed in the "held" or "junk mail" folders. Please check these folders to ensure that your subscriptions are not being blocked. If you find your newsletters are being filtered, you can solve this problem by adding us to your personal white list or address book.
Thanks again and enjoy your subscriptions.
Share Crosswalk.com newsletters with your Facebook friends, click
---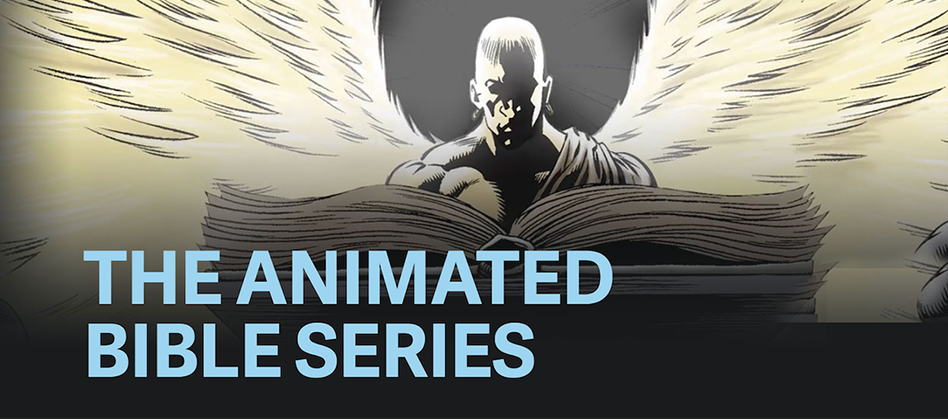 THE BIBLE IS ONE STORY!
For many, the Holy Scriptures have become a scattered collection of bits and pieces. We often learn of God only through select passages, devotional snippets or individual stories loosely based on the actual narrative. And as society becomes more and more functionally illiterate, these dangers will only increase. Our children (and grandchildren), the next generation of Christ followers, will become the biggest victims of a fractured and scattered Gospel presentation. The amazing, dramatic, holy, complete and divine Biblical narrative, is being lost and it must be restored in our home, in our churches, and on the front lines of missions.
THE ANIMATED BIBLE SERIES will be the world's first visual presentation of the Biblical narrative and will soon become a foundational teaching tool for young and old alike. The most beloved stories we learned as youth will come into focus when we understand their role in the divine narrative.
The first Episode of THE ANIMATED BIBLE SERIES is complete! Get your free link to watch THE ANIMATED BIBLE SERIES Episode 1!