Christmas Day Bombings Target Churches in Nigeria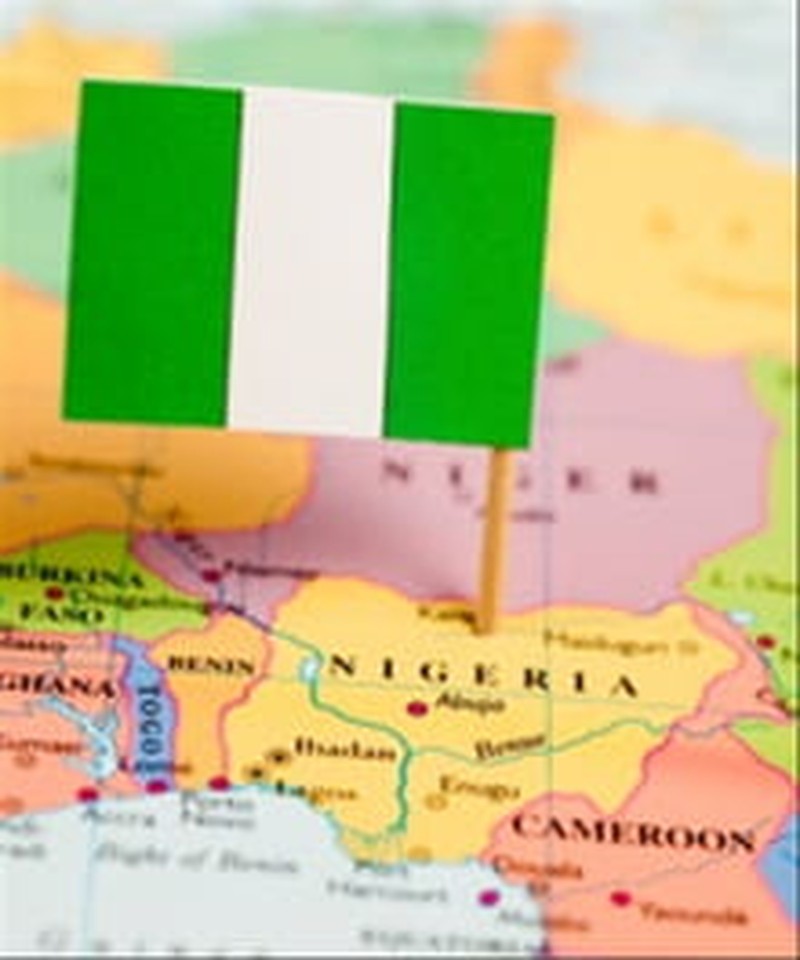 Christmas Day church services throughout Nigeria were shattered by coordinated terror attacks on Sunday. Bomb blasts killed 35 people as they left a Christmas morning Mass at St. Theresa Catholic Church in Madalla, a suburb of Nigeria's capital city. More than 50 people were injured in the brutal attack.
Last year, 32 people were killed in Christmas Eve bombings in Nigeria. This year once more, violence has rocked Nigeria's Christian community. Nigeria's president, Goodluck Jonathan, called the attacks "dastardly act[s] that must attract the rebuke of all peace-loving Nigerians."
Bomb blasts and shoot-outs have rocked Nigeria's northeast regions repeatedly this year, resulting in over 500 deaths in 2011 alone. Pope Benedict XVI condemned the Christmas attacks. "In this moment, I want to repeat once again with force: Violence is a path that leads only to pain, destruction and death," he said, "Respect, reconciliation and love are the only path to peace."
But for members of the radical group Boko Haram, who claimed responsibility for Sunday's attacks, the path to peace is irrelevant. "There will never be peace until our demands are met," a Boko Haram spokesperson told The Daily Trust, a newspaper in northern Nigeria. "We want all our brothers who have been incarcerated to be released; we want full implementation of the Sharia system and we want democracy and the constitution to be suspended."
A third of Nigeria's states already have Sharia law, and for Boko Haram and other radical sects, the implementation of Sharia law across Nigeria is a paramount goal.
In April, 40 churches were burned to the ground in Nigeria, leaving more than 100 people dead. Rev. Yunusa Nmadu, the CEO of Christian Solidarity Worldwide in Nigeria, said he and his congregation looked to God for protection in the wake of the increased violence. "I live in a place that is totally surrounded by non-Christians and right inside the church, which is usually a prime target." He said that he and his family try to remain alert at all times in case of bomb threats or shoot-outs. "In the night we try to keep vigil just to be alert in case of any attempt to come for us so that we may escape," he says. "However, I have [recently] been able to get police protection for us and the church."
The Council on American-Islamic Relations (CAIR), America's largest Muslim civil liberties and advocacy organization, condemned the Christmas Day church attacks, offering condolences to the victims. "We condemn the unconscionable and inexcusable attacks on Nigerian churches and offer sincere condolences to the loved ones of those killed or injured," according to a statement released by CAIR on Sunday. "Only a strong demonstration of interfaith unity will show those behind the attacks that they will never achieve their goal of dividing society along religious lines."
The Christian Association of Nigeria (CAN) also condemned the attacks and the associated call to jihad. "Nigeria is by the grace of God a huge melting pot for the over one hundred and thirty million people coming from diverse backgrounds and happen to profess different religious beliefs and faiths," their statement read. "They have different orientations and they bring different talents and skills which, they employ for the common good of our fatherland."
The Christian Association of Nigeria stated, "It is therefore not right; nor is it reasonable or wise for anyone group to ever think of imposing its own ideology, faith or religion upon the entire nation." The group applauded Muslim leaders who are working for interfaith dialogue in Nigeria. "In this context, we wish to commend those Muslim leaders who believe and are working for peaceful co-existence of all Nigerians irrespective of religious and ethnic backgrounds," the group said. "We have reasons to believe that those who are calling for a jihad are not speaking for all Nigerian Muslims, since the call is emanating from a particular section of the country."
"The Islamic militants want Nigeria to be an Islamic republic like Iran but we may end up becoming a Sudan or Somalia if the violence continues at this pace and scale," says Shehu Sani, an activist who leads the Civil Rights Congress of Nigeria. "It all depends on the ability of the leadership to handle the crisis."
Pope Benedict XVI prayed for the victims, stating, "May the Lord come to the aid of our world torn by so many conflicts which even today stain the earth with blood."
For Rev. Yunusa Nmadu, the risks for Christians in Nigeria continue, but he says his faith remains. "Above all, God is protecting us," he says.
Kristin Butler is a contributing writer at Crosswalk.com, where she covers topics related to human rights, religious freedom and refugee resettlement. For further articles, visit her website at kristinbutler.net or email kristinwbutler@gmail.com.
Publication date: December 27, 2011