Religion Today Summaries, December 19, 2002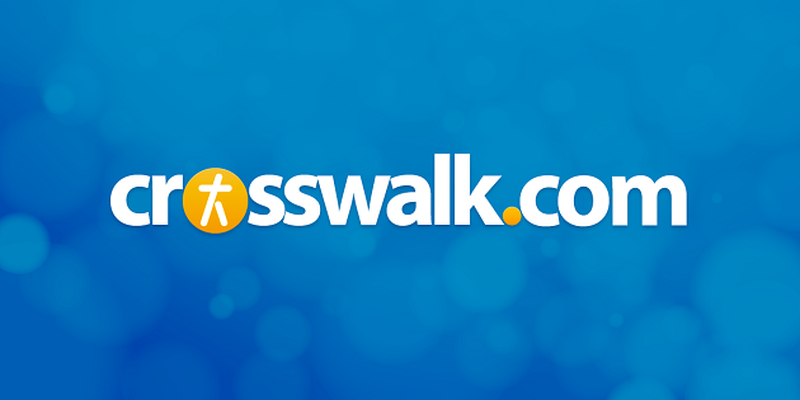 In Today's Edition:
Rape Charge Against US Missionary Is Bogus, Activists Say
Chinese Churches Expect No New Freedoms with New General Secretary
Disney World Cancels Christian Services, Flap Ensues
City Accepts Nativity Scene for Display Despite Threat of Lawsuit
Rape Charge Against US Missionary Is Bogus, Activists Say
Patrick Goodenough
 
(CNSNews.com) A Chinese court is expected to reach a decision soon in the trial of a Korean-American missionary suspected of trying to help North Korean refugees flee their impoverished, communist homeland.  A foreign ministry spokesman said Tuesday that hearings in the missionary's trial were held in an intermediate court in Jilin -- the northeastern province bordering North Korea -- early this month.  Spokesman Liu Jianchao told a press conference that Choi John Daniel (also known as Joseph Choi) was "suspected of having committed the crimes of rape and organizing people to cross the border illegally.  "At the moment, the hearing of the case is still ongoing," he said. No further details were given.  Other campaigners working to help North Korean refugees Thursday called into question the validity of the rape charge, saying prosecutors probably fabricated it to add substance to their case against Choi.  One of them, Douglas Shin, said his personal knowledge of Choi, his firm Christian faith and his family background, made the sex crime charge highly unlikely.  He expressed the hope that the missionary, who is a U.S. citizen, may be expelled from China once the case is over.
Chinese Churches Expect No New Freedoms with New General Secretary
(Compass) The Sixteenth Communist Party Congress closed in Beijing with Hu Jintao, 59, replacing Jiang Zemin, 76, as general secretary. However, the aging Jiang seems set to maintain his grip on power, and China's many believers cannot expect any sudden moves towards liberalization of the Party's policy on religion. Hu Jintao, a hard-liner, imposed martial law on Tibet in 1987 to quash a local uprising and scores of monks were killed. So long as Jiang continues to operate behind the scenes, his policy of forcing all religions to be "compatible with socialism" is likely to remain in force. The plight of the South China Church is a case in point. Pastor Gong Shengliang is currently incarcerated, accused of raping women in his church. Chinese officials originally sentenced Gong to death, but commuted the sentence to life imprisonment when the case attracted international attention. Gong's right of appeal has been denied, and he has started a hunger strike to protest his imprisonment.  www.compassdirect.org
Disney World Cancels Christian Services, Flap Ensues
Michael L. Betsch
 
(CNSNews.com) The late Walt Disney once cited church and prayer as inspirations for his professional success. Today, some believe Disney is "crying from his grave" because Walt Disney World in Florida has eliminated its 28-year tradition of offering on-site religious services to Christian guests.  Corporate officials claim the 35,000-acre facility can no longer accommodate 1,500 Catholic and Protestant families who want to go to those Sunday services.  Disney is now advising Christian guests to find other places of worship.  Wendy Wright, of Concerned Women for America, said Disney's family-friendly attitude has been replaced by strict adherence to the business bottom line, to the point where the company is willing to alienate and offend its Christian customers.  Disney spokesperson Rena Callahan responded, "There are a lot of differing viewpoints here, but to only offer two types of service when there are clearly so many religions out there and people who would want to have those experiences ... it doesn't seem right.  It seems like you do need to look at the diversity aspect of this and try to serve everyone to the best of your ability."  Disney World will continue to hold Christmas and Easter services at the Magic Kingdom.
City Accepts Nativity Scene for Display Despite Threat of Lawsuit
Eric Tiansay
(Charisma News) Officials in a Wisconsin community have decided not to jettison a scene depicting Jesus' birth despite the threat of a lawsuit from a group that advocates separation of church and state.  The nine alderman of Wisconsin Rapids recently voted unanimously to accept a nativity scene for inclusion in the city's Christmas time display.   Wisconsin Rapids resident Rose Ann Crowns led a group in offering the nativity scene to the city for display because the community's Christmas display contained only secular symbols such as Christmas trees, tin soldiers and Santa Claus. However, the Freedom From Religion Foundation (FFRF) immediately threatened a lawsuit if the city decided to accept it.  "It is encouraging to see a city who is not afraid of the empty threats of radical organizations.  What the Freedom From Religion Foundation did in this case is simply despicable," Said Matt Staver of Liberty Counsel.  "They adopted a position they knew to be false in order to kowtow the city into submission to their out-of-step idea of what the role of religion should be in America."  www.charismanews.com