How to Find the Sweet Spot of Worship
Rhonda Rhea

Author

2018

12 Jun

COMMENTS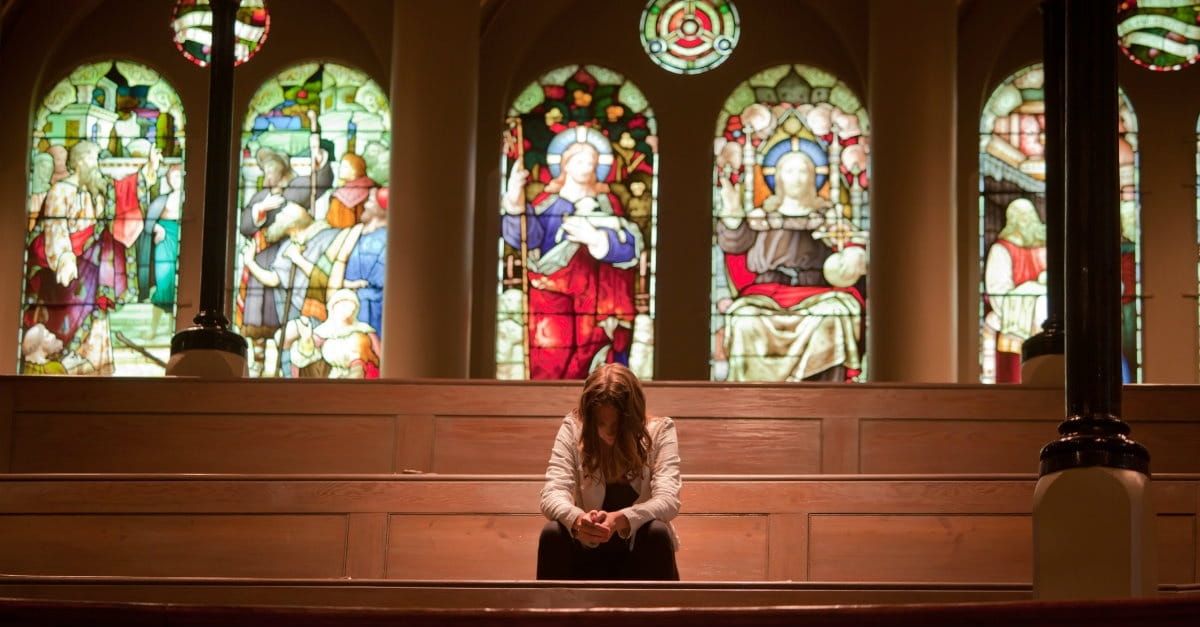 Ever feel like your worship is missing its… sweetness? At any moment, there are a million distractions vying for our attention. What do we do when everything shiny and distracting tries to pull us away from that intimate encounter with the Lord—that sweet connection our soul longs for and our brain sometimes refuses to sit still long enough to experience?
I wish I could say I never have those times of "spiritual ADD." But, believe it or not, it's often actually those experiences that strengthen my confidence in God's power to rein me in. And reign in me. "My heart is confident, God; I will sing; I will sing praises with the whole of my being," (Psalm 108:1, HCSB). 
At my every point of distraction that my prayer needs to urgently become: O Lord, let me be consumed with praising Your Name. The "whole of my being" of Psalm 108:1—all of me.
When commenting on the "confident heart" of this verse, Charles Spurgeon said, "Though I have many wars to disturb me, and many cares to toss me to and fro, yet I am settled in one mind and cannot be driven from it. My heart has taken hold and abides in one resolve. Thy grace has overcome the fickleness of nature, and I am now in a resolute and determined frame of mind. I will sing and give praise."
I will. I will! With "the whole of my being," I will. Singing and giving praise with everything I've got. There's the sweet worship.
Half-hearted praise is not really praise at all. All through God's Word we're reminded that our whole heart—everything we think and have and do and say and everything we are—should be surrendered in worship of and praise to the God who is our all. David prays wholeheartedly in Psalm 9:1-2, "I will give thanks to the Lord with my whole heart; I will recount all of your wonderful deeds. I will be glad and exult in you; I will sing praise to your name, O Most High," (ESV).
Our praise. It doesn't need a lot of sugar-coating to become sweet. It's not even about putting together the perfect words. He doesn't require fancy talk or special rituals. Just whole hearts. He wants a humble heart that recognizes who He is and what He's done. "Lord, open my lips, and my mouth will declare Your praise. You do not want a sacrifice, or I would give it; You are not pleased with a burnt offering. The sacrifice pleasing to God is a broken spirit. God, You will not despise a broken and humbled heart," (Psalm 51:15-17, HCSB).
Every single time I stop long enough to shut out the noise of life and in that moment, let my scattered mind wrap itself around the fact that it's not about me, worship begins. As we come before Him with the "humbled heart" of the Psalm 51 passage, and at the same time, we embrace full-on His goodness and glory, we can't even stop the sweetness of worship. The Father's desire is for our worship to be genuine, special, lovely… sweet. So when we ask Him for it, He will answer. He will answer big. And He will answer… sweet.
Rhonda Rhea is a humor columnist for www.LeadingHearts.com, an e-magazine for women, as well as HomeLife, The Pathway and many others. She is the author of 10 nonfiction books, including Espresso Your Faith—30 Shots of God's Word to Keep You Focused on Christ. Rhonda hosts the TV show, That's My Mom, for Christian Television Network's KNLJ airing in mid-Missouri and is a pastor's wife and mother of five grown children.
Publication date: May 5, 2016