5 Habits That Steal Your Joy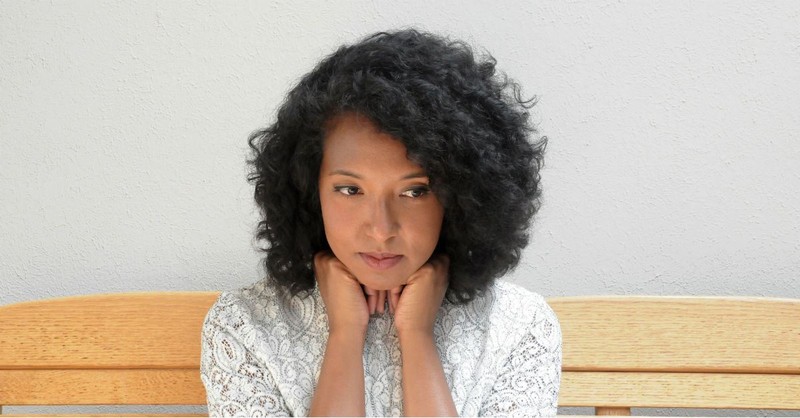 As important as it is to know what habits help us to experience joy, it is just as important to know what habits prevent joy. I call these habits joy killers. These are attitudes, behaviors, and action that will stop you from being able to experience the joy of the Lord in your life. The mistake that I think a lot of us make with these joy killers is that we don't always recognize when we're doing them. However, as we take a brief look through the book of Philippians, we learn what's killing our joy.
1. UNRESOLVED CONFLICT
Our first joy killer is unresolved conflict. I love how Paul addresses this issue in Philippians when his rivals attempt to preach the gospel with the purpose to harm him and make matters worse for him. Instead of growing resentful and vindictive he chooses to remain positive and keep a perspective that helps him to keep his joy. In Philippians 1:17-18 we read:
"The former proclaim Christ out of selfish ambition, not sincerely but thinking to afflict me in my imprisonment. What then? Only that in every way, whether in pretense or truth, Christ is proclaimed, and in that I rejoice." (Philippians 1:17-18 ESV)
Unresolved conflict steals our joy. Conflict will come but when we let it fester and turn into bitterness, prolonged anger, and resentment it prevents us from experiencing joy. Paul would have none of it. Did he have opponents? Yes. Did they disagree? Absolutely! Did their actions cause him harm? You bet! That was their intention. Paul could have been petty and tried to get them back, or get revenge, but He refused to allow their actions to control his reactions.
In the face of all this conflict and hate, Paul says "what then?" Their actions can't take away his joy, his salvation, or his purpose. People may steal your money; they may waste your time, they may cause you discomfort and even pain but all that is going to pass away anyway. Our life is but a vapor. Pauls' eternal perspective allowed him to realize anything someone took from him on this earth did not compare to what was his in heaven.
How do we overcome unresolved conflict in our lives?
1. The first way we overcome unresolved conflict is to admit how we feel. We need to understand that it's okay to be angry. There are so many people that are lacking joy because they are angry but don't want to admit it. The Bible tells us to, "not sin in your anger" (Ephesians 4:26). It does not say "do not be angry." If we can't admit our anger, we can never process through it, and that's when it grows into bitterness, rage, and sin.
2. The second way we overcome unresolved conflict is to open up and communicate. First, we can pour out our hearts to God and let Him know how we feel. Second, if you can, let your offender know how you feel with the intention of reconciliation. People won't always know what you're thinking and they may not realize they offended you.
3. The last way we overcome unresolved conflict is to forgive. Forgiveness is the key that can unlock God's joy in your life. Ephesians 4:31-32 says:
"Let all bitterness and wrath and anger and clamor and slander be put away from you, along with all malice. Be kind to one another, tenderhearted, forgiving one another, as God in Christ forgave you." (Ephesians 4:31-32 ESV)
We have joy because Christ forgave us and as we are called to be imitators of God, we are to forgive others as well. Not as a pass to them (God is the final judge) but as the way that we find healing and joy.
2. COMPARISON / ENVY
Our next joy killer is comparison and envy. As we continue in Philippians where we left off with Paul's opponents preaching to harm him, we learn they are doing it out of rivalry. They were envious of Paul and thought to make a competition of the Gospel.
They were jealous of Paul's ministry which doesn't even make any sense because if two people are preaching the Gospel of Jesus Christ, they are on the same team. If all the glory is going to God, where is there room for envy?
This lets us know, these particular opponents may have preached the Gospel, but their hearts were self-serving. So when they go out and see the success of Paul, they start comparing themselves to him and become envious.
Envy makes us feel less than, inadequate, and not enough. How can you feel joyful if you're feeling all those things? You can't. So if we want to experience joy, we must let go of comparing ourselves to others.
How do we rid ourselves of unhealthy comparison and envy?
1. First, realize what God has for you is for you. God only needed one Paul, and He didn't need any knockoffs. He only needs one you, but you can't do you if you're trying to be like someone else.
2. The second way to rid ourselves of comparison and envy is to set boundaries. We can do this by stop looking at what everyone else is doing. We tempt ourselves to get upset about the highlights of someone's life, and we don't even know the back story. How foolish Paul's rivals were to be jealous of him. They wanted his reach, but they didn't want his suffering. Would they be willing to travel the road to Damascus? Probably not. Paul wasn't always an apostle to the gentiles. He was once a zealous killer of Christians until the Lord stopped him in his tracts and called Paul to Himself.
But the Lord said to him, "Go, for he is a chosen instrument of mine to carry my name before the Gentiles and kings and the children of Israel. For I will show him how much he must suffer for the sake of my name." (Acts 9:15-16 ESV)
Don't be envious of someone especially when you don't know what challenges they've faced.
3. The last way to avoid envy is to understand that not everyone is called to do the same thing. Even more, no one person is called to do everything. Romans 12:6-8 makes this clear:
"Having gifts that differ according to the grace given to us, let us use them: if prophecy, in proportion to our faith; if service, in our serving; the one who teaches, in his teaching; the one who exhorts, in his exhortation; the one who contributes, in generosity; the one who leads, with zeal; the one who does acts of mercy, with cheerfulness". (Romans 12:6-8 ESV)
To stop comparison and envy from stealing our joy, we must seek God, not others for our gifts and purposes.
God gives each person unique gifts specific to what He has purposed for them to accomplish. The only way to know what those gifts are and to fulfill the purpose He has given us is to seek Him, not how someone else is doing it. When we become clear on this, we have no reason to be jealous or envious and make more room for joy in our lives.
3. COMPLAINING
Our next joy killer is complaining. Paul explicitly tells the Philippians not to complain to maintain their joy.
"Do all things without grumbling or disputing, that you may be blameless and innocent, children of God without blemish in the midst of a crooked and twisted generation, among whom you shine as lights in the world." (Philippians 2:14-15 ESV)
When you complain you look no different from the world. Complaining is easy, but God calls believers to a higher standard when it comes to how we use our mouths. We should use our words to be thankful and to build up, not tear down. Complaining tears down because it only focuses on the negative which prevents us from being thankful. You cannot complain and be grateful at the same time.
4. PRIDE
Our next joy killer is pride. Focusing only on yourself is a sure way to lose your joy. We were made for community and find joy in living beyond ourselves to meet the needs of others. Instead, we're tempted to work and strive to accomplish more and more. But Paul tells believers not to "do nothing out of selfish ambition" (Philippians 2:3) and not to place their confidence in the flesh (Philippians 3:3) or what they can do on their own.
When we try to do everything on our own, we get frustrated and lose joy because:
1. We can't.
2. We were made for community.
3. God's strength is more significant than our strength.
In 2 Corinthians 12:10 Paul says:
"For the sake of Christ, then, I am content with weaknesses, insults, hardships, persecutions, and calamities. For when I am weak, then I am strong." (2 Corinthians 12:10 ESV)
When we are prideful and think we can do everything on our own, we forfeit God's strength in our lives.
5. ANXIETY
Our last joy killer is a big one: anxiety. Paul makes this really clear for the Philippians: Do not be anxious. This is not a suggestion or a good idea. When it comes to anxiety Paul's advice is, just don't do it.
"Do not be anxious about anything, but in everything by prayer and supplication with thanksgiving let your requests be made known to God. And the peace of God, which surpasses all understanding, will guard your hearts and your minds in Christ Jesus." (Philippians 4:6-7 ESV)
Anxiety steals space in our hearts and mind where God's peace should be. In turn, it always takes our joy. Instead of being anxious we should be prayerful. Instead of worrying, we should be thankful. This is how we overcome anxiety to live the joyful life that is our in Christ.
Now I'd love to hear from you, Beloved! Comment and let me know which joy killer do you struggle with the most and how has today's article encouraged you to fight it. I can't want to see what you have to say in the comments.
Join the Beloved Women online Bible Study on Joy!
The book of Philippians teaches us how to experience the joy of the Lord that is ours in Christ. Join me for our next online Bible Study, "Relentless Joy," as we go through the book of Philippians to learn how to live a joyful life. Sign up now for this free video Bible study series by visiting https://www.belovedwomen.org/relentless-joy today!