Episode #3: On Platforms, Branding, and Friendship
Inside the Editors' Room Podcast

2017

27 Apr

COMMENTS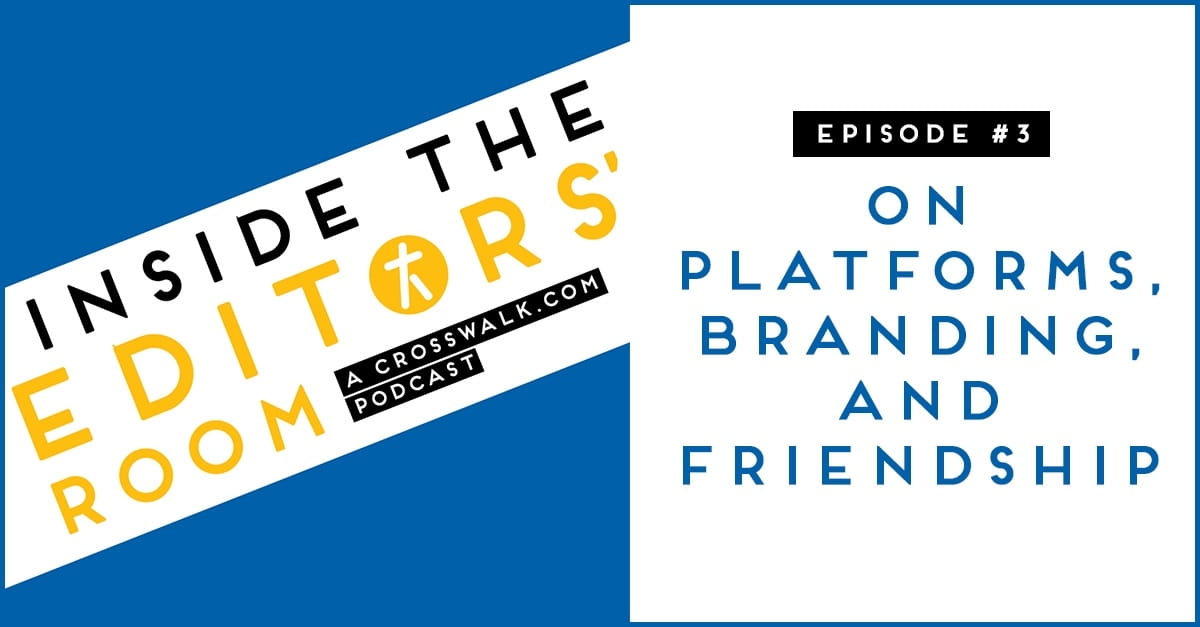 This week, the editors sit down to discuss Jen Hatmaker's heartfelt Good Friday post about the "Christian Machine" and have a larger conversation about what it means to have a platform, build a brand, and pursue your callings in today's Christian culture as writers and content creators. We also discuss Lisa-Jo Baker's new book "Never Unfriended" and talk about friendships for women and men alike-- all four of us found things that challenged and encouraged us in this one!
Join us on Facebook to share your feedback-- we look forward to hearing your thoughts on platforms, branding, and friendships!
Check THIS out:
Shawn: "The Big Short" (our review on Crosswalk here) and "The Founder" (our review here)
Kelly: Think Again: Relief from the Burden of Introspection book by Jared Mellinger; The Freedom of Self Forgetfulness: The Path to True Christian Joy by Timothy Keller
Rachel: Alabaster - The Bible Beautiful  (available to order here)
Steve: "The Problem with Purity Rings" article by Stephen Altrogge
 
Where to find us:
In addition…
Please subscribe to our podcast on iTunes, Google Play, SoundCloud, or TuneIn, and be sure to leave us a review! These little things go a long way when it comes to helping new listeners find out about our conversations, and we'd love to hear what you think. Thanks for listening!