Episode #6.5: On Our Dream Dinner Guests
Inside the Editors' Room Podcast

2017

20 Jun

COMMENTS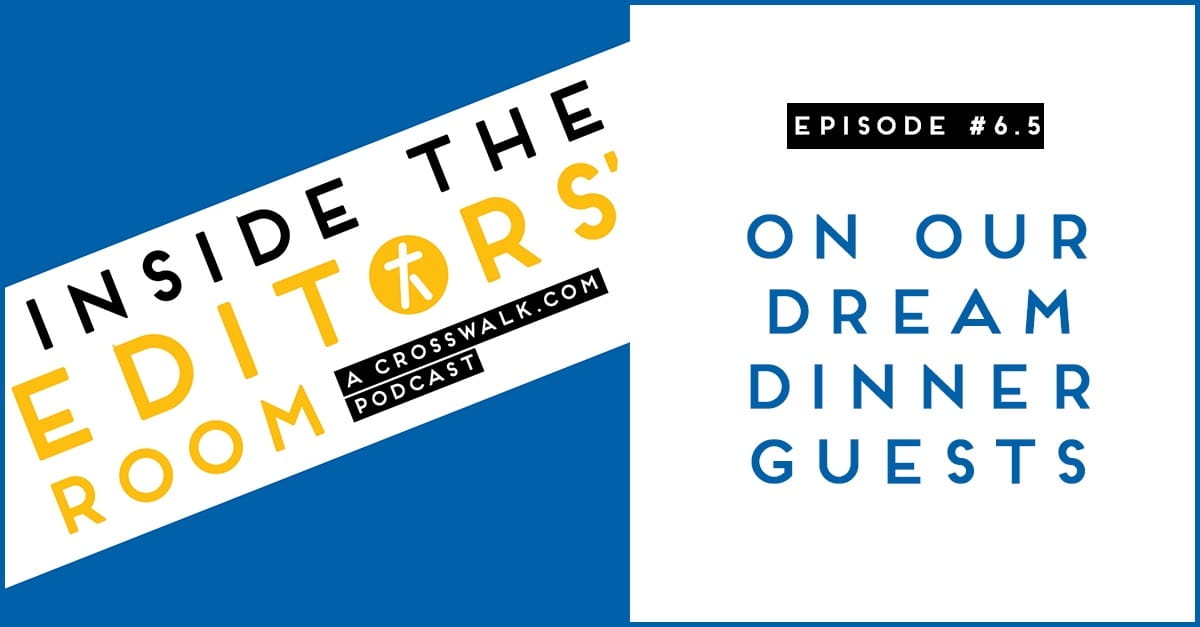 In this mini episode, three of our editors share their dream dinner guests-- one from the Bible, one from history, and one living person they would love to meet.
Things mentioned in our conversation:
Bible: Peter (Rachel), Luke (Shawn), John (Steve)
Alive: Wendell Berry and Mary Oliver (Rachel), President Jimmy Carter (Shawn), John Lasseter (Steve)
From History: Alexander Hamilton (Rachel), Jackie Robinson (Shawn), President Ronald Reagan (Steve)
Where to find us:
In addition…
Please subscribe to our podcast on iTunes, Google Play, SoundCloud, or TuneIn, and be sure to leave us a review! These little things go a long way when it comes to helping new listeners find out about our conversations, and we'd love to hear what you think. Thanks for listening!