Episode #6: On Bible Versions and Facebook Sales
Inside the Editors' Room Podcast

2017

9 Jun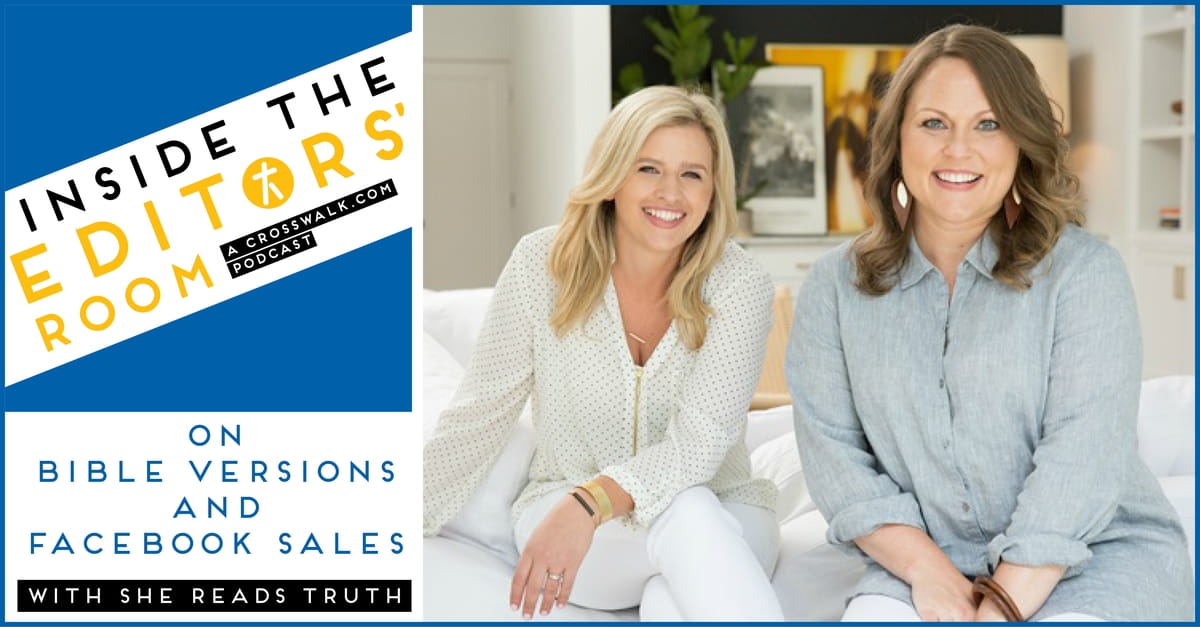 In this week's episode, Rachel Dawson talks with the She Reads Truth founders Raechel Myers and Amanda Bible Williams about their new Bible, what She Reads Truth is all about, and how different translations differ. The editors talk about the Bible versions they prefer and how they use them in their own Bible study, too. Then, the team talks about Facebook/MLM sales-- how our friends are trying to sell us products, what bugs us about it, why we think it's a growing trend, and what crosses the line. We would love to hear what Bible versions you love and if Facebook sales bother you or not -- join us over on Facebook to share your feedback!
Things mentioned in our conversation:
Check THIS out:
Shawn: A Wrinkle in Time by Madeleine L'Engle
Kelly: The Warmth of Other Suns: The Epic Story of America's Great Migration by Isabel Wilkerson
Rachel: The Highly Sensitive Person: How to Thrive When the World Overwhelms You by Elaine Aron
Steve: Al Mohler's "A Stack of Books for the Season: Summer Reading List for 2017"
Where to find us:
In addition…
Please subscribe to our podcast oniTunes,Google Play,SoundCloud, or TuneIn, and be sure to leave us a review! These little things go a long way when it comes to helping new listeners find out about our conversations, and we'd love to hear what you think. Thanks for listening!