Thanksgiving
Because we live in a world that isn't great at saying "thank you," we tend to think that gratitude is an extra-credit Christian virtue. Like our temptation to send a "thank you" note in response to someone's "thank you" note, we might secretly believe that God should be grateful for our thanksgiving. The Bible, of course, reveals a different perspective. Jesus showed us that gratitude is the minimum expectation of those who are enriched by God's gifts. When ten lepers are healed of their malady Christ doesn't praise the one who returns to say "thank you," he disappointedly asks, "where are the other nine?" (Lk.17:17). The Bible tells us that it is "fitting" and appropriate for his people to praise God (Ps147:1). Certainly we, of all people, should recognize the "gracious hand of God that is upon us" (Ezra 8:18). We should habitually respond with heartfelt thanksgiving, not just on special days and special occasions, but everyday and in every circumstance (1Th.5:18). May God enable us to always fulfill our fundamental duty to express our joyful thanksgiving to our gracious and generous Redeemer!
Pastor Mike
DECEMBER OFFER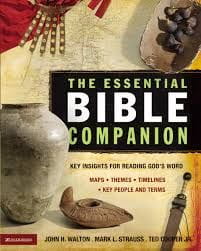 December has arrived and, as such, we have officially entered what is known as the Christmas season.  As the word "season" implies, Christmas will be here for a short while and then gone again for another year.  We enjoy our annual traditions but the reality is, in a short month it's all going right back up into the attic. Unfortunately, this can be true on a spiritual level, as well. It is easy to fall into the trap of viewing the message of Christmas as a seasonal one. In the New Testament gospel accounts, however, the nativity story is not an isolated event.  Rather, it is an opening scene to the larger narrative of the greatest story ever told.  Jesus' birth sets the stage as the drama of God's redemptive plan for mankind unfolds. 

At Focal Point, we exist to proclaim that Good News over the radio and the Internet all year long.  Through the expositional teaching of God's Word, the life-changing truth of the Gospel is presented on our program every single day.  I hope you have been encouraged through this ministry!  As we focus on providing biblical teaching that is both relevant and accurate, we rely on your support to make Focal Point available.  Your donation helps us cover the cost of broadcasting these daily studies on your station and across the nation.  There is no time of year when your gift matters more to us than right now!  Your special year-end gift is greatly appreciated and will go far in helping us finish out 2013 strong.

As a way to express our thanks for your donation of any amount, I would like to send you a resource that will complement your Bible study.  This book is titled, The Essential Bible Companion:  Key Insights for Reading God's Word.  This helpful guide gives essential details on every book of the Bible, including timelines, key characters, maps, historical and cultural background and more.

Request The Essential Bible Companion with your donation of any amount this month.
Click Here to visit Focal Point Ministries' website