Time for Prayer
Few would disagree that life is busy and cluttered with activity. Even so, it is imperative that we follow the pattern set for us by Christ, regularly shutting out everything to quietly spend time in communion and fellowship with God. This was the habit of Jesus' life. Luke tells us that he "often withdrew to lonely places and prayed" (Lk.5:16). While that may seem unrealistic with our hectic schedules, it is important to remember the many things and the multitudes of people who were always trying to force their way into Christ's schedule. It is also helpful to realize that Jesus had to work hard to make these solitary encounters happen. He didn't just happen to "have the time," Jesus "made the time" as they say. For example, Mark records that "very early in the morning, while it was still dark, Jesus got up, left the house and went off to a solitary place, where he prayed" (Mk.1:35). Matthew tells us that at other times he needed to stay up late into the night to find any quiet time to pray (Mt.14:23-25). I know it is hard, and I know we like our sleep, but alone time with God is the most important investment we can make in the next twenty-four hours.
-- Pastor Mike
JUNE OFFER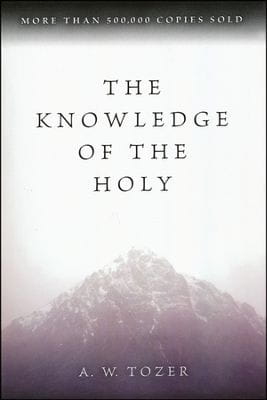 "The pursuit of happiness" is certainly our heart's default position. It is our nature to want to experience feelings of pleasure, gladness and enjoyment. Unfortunately, at the present time, we live in a corrupted world, encased in corrupted bodies, pitted against a very powerful corrupted enemy bent on luring us with "harmful desires that plunge people into ruin and destruction" (1 Timothy 6:9). And therein lies the problem with the pursuit of happiness. If we thoughtlessly follow our natural appetites we will undoubtedly fall into a snare leading to multiplied pain and misery.
However, true happiness won't come until we are with Christ. For now, the focus of our daily pursuit must not be happiness, but holiness. What if we woke up each morning and, instead of asking, "what can I do today that will make me happy?" we chose to say, "how can I be more holy today?" Holiness is a pervasive topic throughout Scripture. Unfortunately, it has fallen out of vogue with today's culture and even the church. We have lost our drive to be holy and righteous. We have replaced sanctification with license under the guise of grace. But if we are to be true followers of Jesus, obedient to His Word, then holiness must take a primary place in our lives.
This month at Focal Point we are excited to offer a resource to help pursue holiness, it's a book by A. W. Tozer called Knowledge of the Holy. In his introduction Tozer writes, "What comes to mind when we think about God is the most important thing about us." This classic work emphasizes why it is so important we have a right understanding of God, and delves into core issues like the mercy of God, the love of God and the holiness of God.
Request Knowledge of the Holy with your donation this month.
Click Here to visit Focal Point Ministries' website