On July 24, 2018, this world lost a beautiful soul. Well-known author and speaker, Wynter Pitts, left this world suddenly and unexpectedly for her home in glory. God's powerful presence of light and grace covered her in this life, and it carried her to straight to Heaven. 
Sudden glory. 
No more struggle. 
No more pain.
No more carrying the burdens of this world. 
Wynter is with her Savior whom she lived for with so much passion in this life. She is home.
Many people from all over the world continue to pour out heart-felt words and prayers for her family as they grieve this tremendous loss. Wynter was wife to Jonathan and mom to their 4 precious girls, Alena, Kaitlyn, Camryn, and Olivia.
She started the ministry and magazine, For Girls Like You, authored several devotional books for young girls, and co-authored a three-book series with her daughter, Alena. Her mission in this life was "to empower and equip girls to walk boldly into becoming who God has created them to be and to provide parents with the resources and support needed to raise strong Christ followers."
Wynter's words and legacy of light and hope will live on through her family and loved ones. Our world needs to keep hearing her message. So many young girls who are struggling and hurting need to know there's a God who loves them and has a purpose and plan for their lives. 
As we remember Wynter and the impact she made in her amazing 38 years, here are just a few of the quotes and messages that those who loved her dearly have shared:
Dr. Tony Evans, Wynter's uncle, wrote, "Please pray for our family. My niece Wynter Pitts unexpectedly passed away last night. A beautiful mother of four girls and devoted wife, Wynter loved her family with a deep commitment. Her ministry to her family paved the way for her to encourage girls to follow God with their whole heart and for their parents to do the same. Wynter was bright, loyal, generous, diligent, and simply a delight. A treasured part of our family. While I will miss her terribly and am heartbroken at the sudden loss of her life here on earth, I am encouraged to know that "to be absent from the body is to be present with the Lord." (2 Cor 5:8)."
Her daughter, Alena Pitts, who starred in the role of Priscilla Shirer's daughter in the War Room movie, shared on Instagram, "On July 24, 2018 Jesus took my precious mommy (@forgirlslikeyou ) off this earth. It happened within a couple hours and was so sudden. My heart hurts like never before. Comfort seems far. Anxiety is extremely present. It still feels like a dream that I will wake up from soon. I will remember those thirty minutes for the rest of my life. And I will remember the pain I felt as I found out. But the nurse repeated this phrase to me as I walked down that hospital hallway. And for some reason I couldn't forget them. As they told me my mom had passed, these words continued and still continue to pound in my head. "I'm gonna tell you something I need you never to forget ok? You serve a big God. A big God. Don't you ever forget that." I serve a big God. Obstacles will be thrown at me but my God is still there. He knows what he's doing and he's got a plan. I say this not by sheer will but through faith. In the moment, his plan may seem outrageous and I may not understand. I continue to ask myself why me. Why did He choose my family. But I'm reminded He's in control. So even as I weep and grieve, I can smile with joy because I'll see her again. Even now she's been throwing little winks at me. Please be praying for my family as my three younger sisters and I have lost our mommy and my dad has lost his best friend."
Wynter's cousin and Dr. Tony Evans' daughter, well-known author and speaker, Priscilla Shirer, wrote, "There was this one time, 4 years ago, when my cousin Wynter & I spent the whole summer filming a movie called War Room. Her daughter @alenapitts played my daughter in the movie. We couldn't believe that God would let us take that incredible adventure ….together as a family. Nothing but fond memories of sweaty, hot, exhausting 12 hr days working on set, then celebrating with a couple glam, red carpets moments too. So grateful for those moments. Will miss you terribly Wynt. Enter His presence and Rest In Peace." 
Full House star Candace Cameron-Bure wrote on her Instagram page that she was "saddened beyond words to hear of the sudden passing of my friend Wynter Pitts." Cameron-Bure described Pitts as "a kind, loving and strong woman of God." The actress, and sister of Kirk Cameron, said that Pitts is "walking streets of Gold in Heaven and sitting at the feet of Jesus." Cameron-Bure added, "I'm so grateful for the time we spent together last month when she was in town visiting. I'm heart is hurting so much and I'm praying for her husband Jonathan and their four daughters Alena, Kaitlyn, Cameron and Olivia."
On Instagram, husband Jonathan Pitts shared an inspiring and heartfelt post, with a powerful message: "You can never know for sure if you are young or old because you don't know when the Lord will call you home."
He writes, "Words cannot express the love my family has felt since last night. We are heartbroken and in much pain, but we rest in the hope that we have in Jesus Christ…So if Wynter's life and sudden passing teaches you anything, learn to live every day in light of that fact. God is a good father. He did not stop loving Wynter when she left this earth. His love only got more real to her. I find solace in that fact. Wynter lived a fuller life than most people live in double her 38 years. Well done, babe. Well done. I celebrate you babe for an extraordinary life of giving to your children, me, and a world in need of hope. I love you and I always will. Your children will spend every day rising up and calling you blessed. You have left an incredible legacy. I love you Beasy."
May we all strive to live with such passion and grace. I'm freshly challenged, again, to make every day count, and shine the goodness and light of God to a world that needs hope. Though I never had a chance to meet Wynter this side of Heaven, I know that someday, I will, and I will thank her for the impact she's made on my life.
Heaven is real, my friends. Let's live this life believing every moment matters. 
Remembering Wynter…and thankful that God gives us hope for each day, and the security of eternal life with Him.
"We have this hope as an anchor for the soul, firm and secure…" Hebrews 6:19
Arrangements for Wynter Pitts:
Saturday, July 28th, 2018
Viewing – 4:00pm
Funeral – 5:00pm
The Oaks Church – Red Oak, TX 76154
"Ways you can help:
1. Pray for Jonathan and the family.
2. In lieu of flowers, make a donation in support of the family
3. Send cards of encouragement for Jonathan Pitts and family to: 445 E FM 1382 Suite 3-324, Cedar Hill, TX 75104
Thank you for loving our family."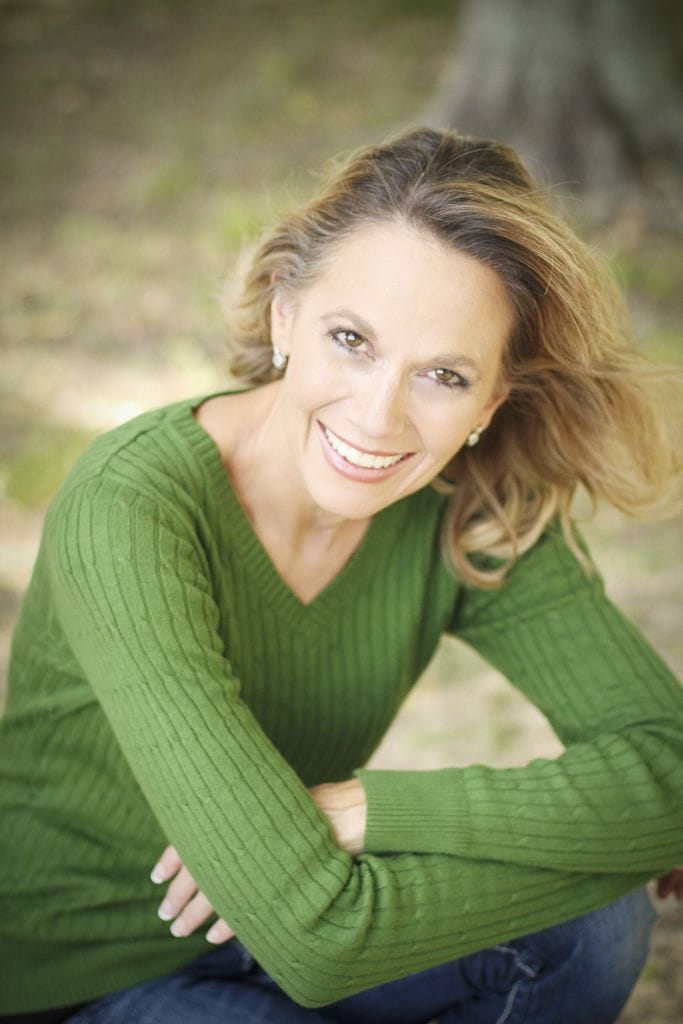 Debbie McDaniel is a writer, pastor's wife, mom to three amazing kids (and a lot of pets). Join her each morning on Fresh Day Ahead's Facebook page, for daily encouragement in living strong, free, hope-filled lives. Find her also on Twitter and at her blog www.debbiemcdaniel.com. 
Photo Courtesy: Parent Compass