To get involved in the Halloween season, many churches sponsor a "Judgment House" or a "Hell House" on the church's property or other local facility to give the members and the community an alternative activity during the month of October.
What Is a Hell House?
For those not familiar with the phenomenon, a "Hell House" is a pseudo-Haunted House with a rightly frightening depiction of Hell. The "Hell House" is full of flashing red lights associated with the fire and shrieking screams of those who have realized their destiny of Hell. The participants are usually church youth groups who walk through various scenes and depictions.
Following the "walk through," the church makes available spiritual leaders for those who have questions and/or decide to accept Christ in his or her life and avoid Hell.  Does that sound good? It could be argued that any means that directs a person to salvation is beneficial. However, the church insurance policy rider should be checked to make sure 'spiritual malpractice' is covered.
Please do not take this article to demean or state there is no legitimacy in the "Hell House." The world needs to understand the ramifications and the destiny of a life lived without salvation through faith in Jesus Christ. Fear certainly has a spiritual function.
Can Fear Convict Hearts?
We should have Godly fear of disappointing God, a fear of rejecting Jesus, as well as a fear of a destination of eternal damnation. Paul agreed in Romans 11:20 when he wrote that we have to stand fast through our faith and "not become proud, but fear."
Charles Spurgeon preached that fear "may be so ennobled by grace and so used for the service of God, that it may become the most grand part of man." God's word even uses phrases such as to "fear God", "the fear of the Lord", and "them that fear Him."
However, we must be cognizant and avoid a purely emotional experience masquerading as conviction upon the lost participants. Paul in Colossians 2:8 taught us to "see to it that no one takes you captive by philosophy and empty deceit, according to human tradition, according to the elemental spirits of the world, and not according to Christ."    
Emotions Fool Us
Many of us who grew up in church and were taken to multiple Bible Schools each summer remember the "great awakening" which regularly took place during the last night. One friend would walk down the aisle for salvation, then eight of his friends followed. It was the "cool thing to do."
Make no mistake, Bible Schools are a great program and outreach to the community. Many children have been saved or seeds sown into young souls because of these programs and the great efforts of the sponsoring church.
However, many of these supposed converts doubt their "salvation experience" later in life because they feel they were not convicted by the Holy Spirit, but rather by peer pressure. Jeremiah 17:9 tells us "the heart is more deceitful than all things and desperately wicked." Similarly, many negligent pastors employ the "don't you want to forever be with Grandma Smith and Grandpa Jones" invitation technique. Our conviction is faulty if our only desire for salvation is to be forever reunited with our precious loved ones.
Certainly a heavenly destiny is a product of our salvation, but it is not a convicting power to come to Jesus Christ for such salvation. 1 Peter 3:18 tells us that Christ died for our sins "that he might bring us to God." There is no mention that what He did on the cross was to be reunited with our earthly kinship. He did not die on the cross for us to have heavenly bodies. He did not pay our sin debt for us to have sidewalks made of gold. They are benefits of our salvation, but were not His motivations.
Additionally, notice that the verse does not state that Christ suffered for our sins so that he might keep us away from Hell. "He Himself bore our sins in His body on the cross, that we might die to sin and live to righteousness." (1 Peter 2:24)   
Fear of Hell and Fear of God Are Different
One gift of the Holy Spirit is a fear of offending our Savior and not merely a fear of eternal damnation. Salvation creates a love for Jesus and an appreciation for his perfect sacrifice thereby providing the sinner a means for the cleansing from unrighteousness. This fear is not a fear of God's judgment.
Avoiding hell and eternal damnation is a benefit of our salvation. Joshua 1:9 tells us to "be strong and courageous" and not be frightened or dismayed "for the Lord your God is with you wherever you go." Thus, we receive this comfort and strength upon our acceptance of Jesus Christ as Savior.
Salvation Comes from Holy Spirit Conviction
We were promised in John 18:8, "when [the Holy Spirit] comes, he will convict the world concerning sin and righteousness and judgment concerning sin because they do not believe in me." The spirit of salvation directs a sinner to come to Christ and not necessarily or primarily to avoid Satan, misery and eternal torment.
Conviction of the Holy Spirit convinces the sinner of his or her spiritual condition and to have a desire to come to Jesus Christ in faith for repentance. In 2 Timothy 1:7, we are promised, "God gave us a spirit not of fear but of power and love and self-control."    
'Scared Saved' Isn't Likely Effective
This outreach is the church's equivalent to the "Scared Straight" programs offered by jails and prisons. These programs allow youth to walk through the jailhouse and listen to horror stories from inmates. The purpose is to "scare the youth straight" and avoid illegal behavior in the future. However, many researchers later have concluded these programs have little deterrent effects and actually can be harmful to some youth. 
A review from Cochrane found that children who participated in these types of programs were nearly 70% more like to engage in criminal activity than those who did not. Why? Many of the participants suffered from mental health disorders such as depression and anxiety.
The traumatic experience of a "Scared Straight" program was found to make these conditions of the participants worse. 
Consider the needs of the youth who will walk through a "Hell House." They too are suffering from bullying, depression, confusion, and anxiety. They are in need of love and desire comfort and understanding. There is no greater depiction of what salvation offers than a relationship through Jesus Christ.   
Hell Houses Should Be Careful
This article is no way saying that a sinner is incapable of being saved following a walk-through of a "Hell House" or "Judgment House." However, much caution and preparation must go into a church sponsoring such an event.
The depictions must be prayerfully placed and the spiritual leaders must be both knowledgeable and readily available for participants. Souls are at stake, and the spiritual leaders participating cannot have an "off night."
Churches "looking for numbers" and focusing on "signed cards of salvation" fail to give heed to taking the necessary time to properly lead the child to Jesus. We are not to "be anxious about anything, but in everything prayer and supplication with thanksgiving let your request be made known to God." (Philippians 4:6)
Merely checking the right boxes and signing a card (especially when overwhelmed with fear) does not necessarily amount to salvation.
---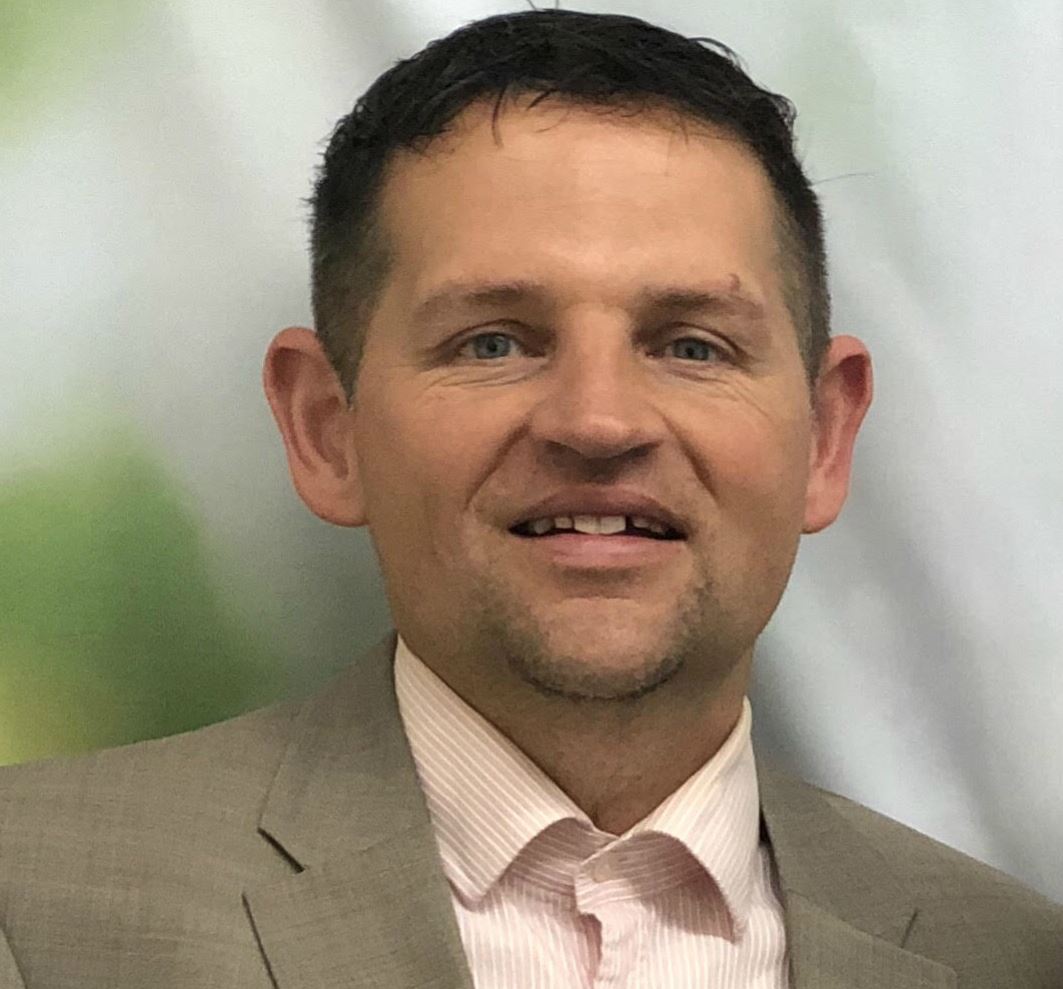 Chad Napier is a believer in Christ, attorney at law, wannabe golfer, runner, dog lover, and writer. He enjoys serving his church as a deacon and Sunday School teacher. You can find him on Facebook, Twitter, and at his golf devotion par3sixteen.com. He and his wife Brandi reside in Tennessee with their canine son Alistair.
Photo Credit: ©GettyImages/andreusK
---
This article is part of our larger Halloween articles resource centered around helping you understand the history of Halloween and how it relates to the Christian faith. When deciding if celebrating Halloween is right for your family, reference these articles for some advice and tips from theologians, Bible teachers, and other Christians navigating faith today.
The Origin and History of Halloween
Reformation Day and It's Connection to Halloween
What Does the Bible Say About Halloween?
Should Christians Celebrate Halloween?
3 Reasons Halloween is Not The Devil's (Satan's) Birthday
Why We Don't Celebrate Halloween - How to Explain to Kids